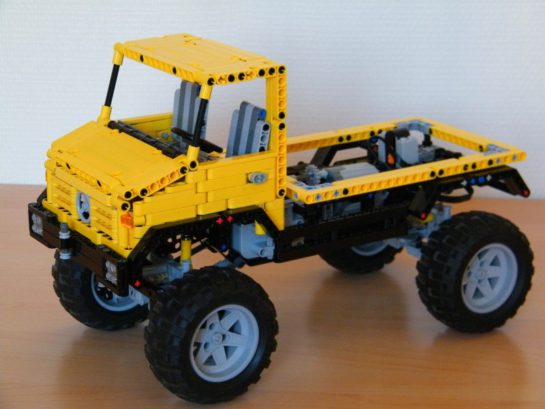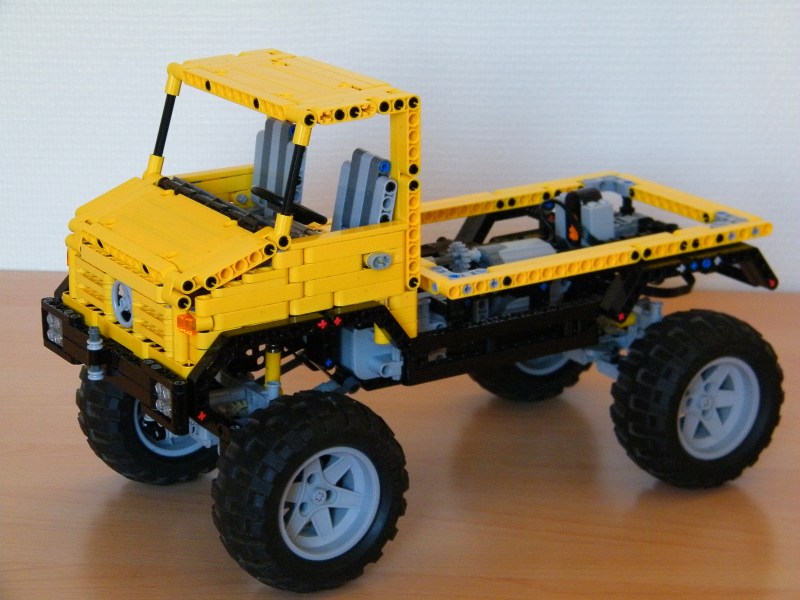 Trial Unimog V4, featured drive, steering, fake engine, opened doors and bonnet and very good climbing abilities !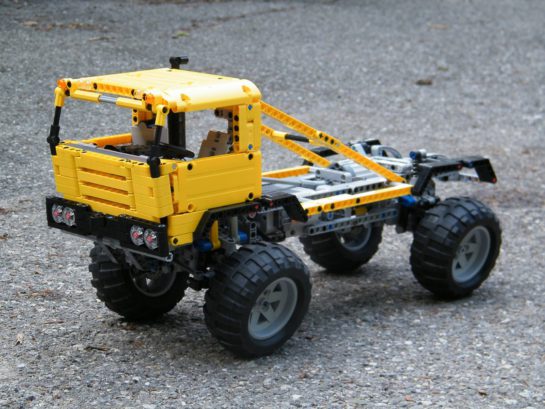 My first Trial Truck with 94mm wheels. Features drive, steering, fake engine and independent suspensions with swinging half-axles. Including building instructions.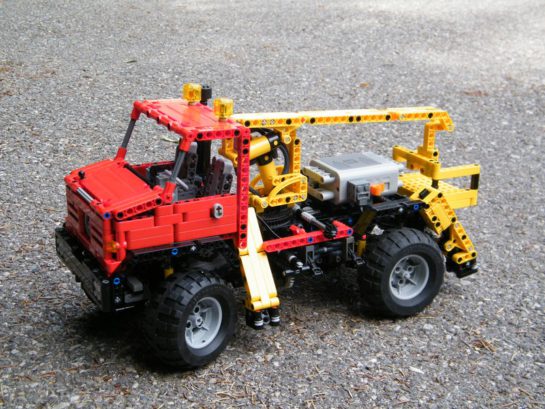 A new version of my Unimog, features drive, steering, outriggers, suspensions, pneumatic arm with rotating superstructure. Designed for Exhibition Fana'briques 2010.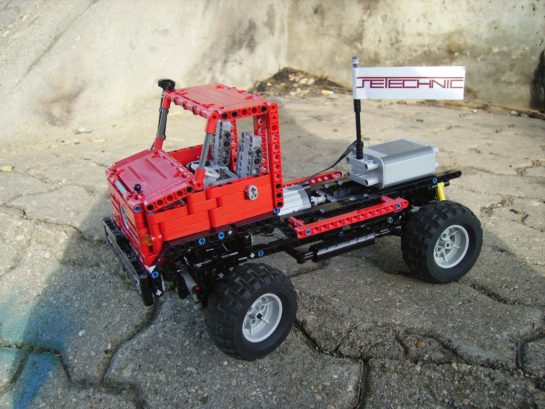 The second version of my unimog, keep the good stuff and remove the bad. The main features are the new portal axles and a new cab. Including building instructions.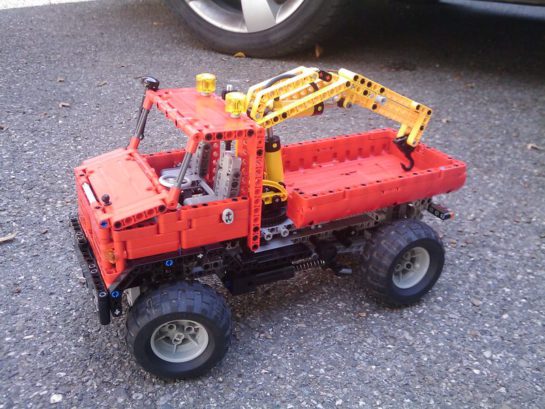 A manual operated unimog, features steering, suspensions, fake engine, pneumatic arm and a skip. Based of new design of my old unimog.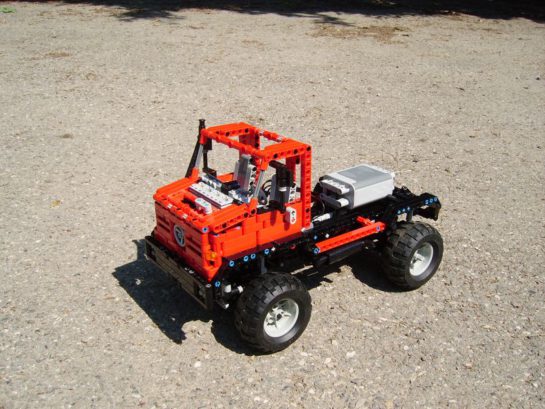 After my first atempt to 8×8 truck, I decided to create a simply and effective 4×4. I have chosen a unimog because of its look and clearing abilities. The truck is equiped with pendular axles, drive and steering.
Editor Picks