A new version of my Unimog, features drive, steering, outriggers, suspensions, pneumatic arm with rotating superstructure. Designed for Exhibition Fana'briques 2010.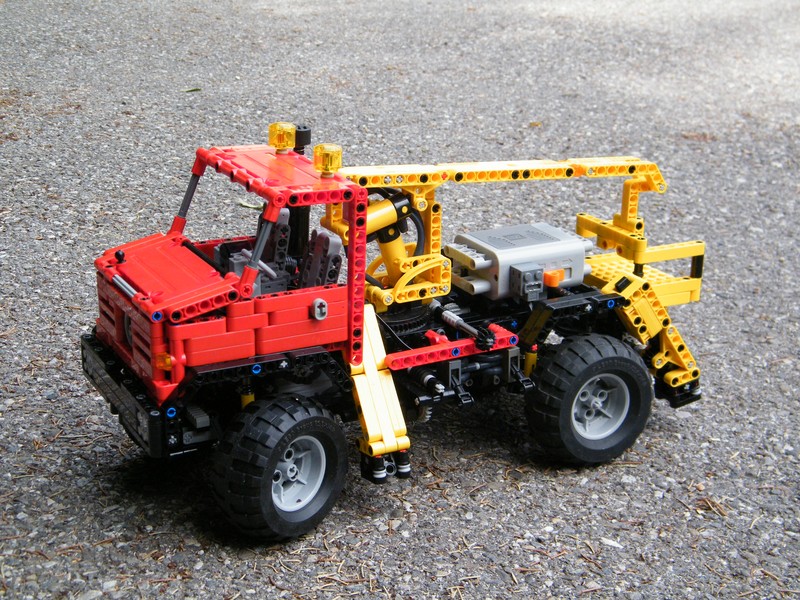 The truck was designed to show the possibilities of technic constructions, features electric and pneumatic functions. The XL motor drives the rear axle with 8/24 and 20/24. The steering is operated by a motor M with clutch. The suspensions are independent on the front axle with double wishbone constructions. On the rear, there is a rigid axle. The main and important function is the extendable outriggers. A M motor operated the four outriggers, with worm/24t for irreversibility. The outriggers can lift the moc, at 2cm-height.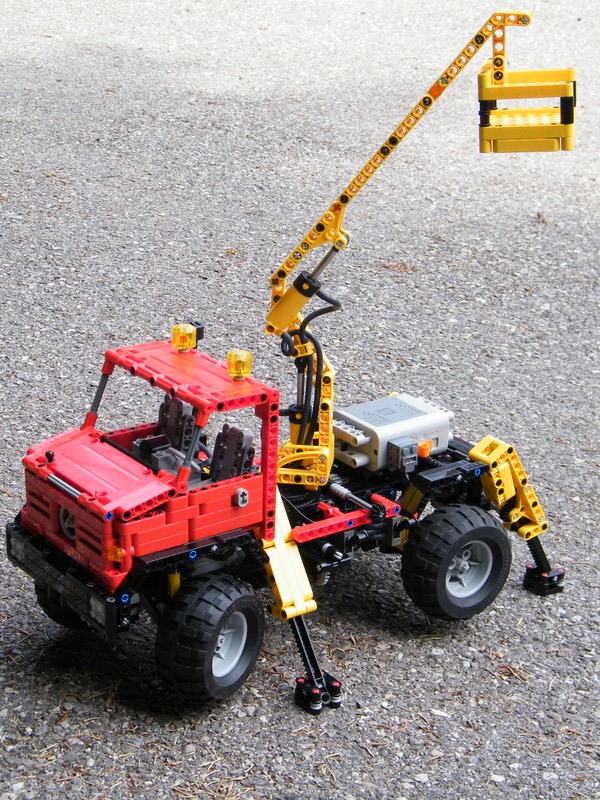 The superstructure is manually operated by a worm gear and the pneumatic arm is composed of 2 pneumatic cylinders. To finish, the bonnet and the doors can be opened, a fake L4 engine is placed under the bonnet. At fana'briques, the model was really appreciate, thanks to the functions (outriggers and drive), what is a good demonstration of technic construction I think.
Brickshelf gallery : http://www.brickshelf.com/cgi-bin/gallery.cgi?f=435704
Designed in 2010