Products and Services
PDF Instructions
Clear and easy to follow, 300DPI A4 PDF file with partlist
---
Instructions Shop
About Me
I am a mechanical engineer, specialized in design process with 10 years experience in industry.
Fan of LEGO from my childhood, I came back to building LEGO a decade ago.
Today it is my work to create LEGO creations, for particulars and companies.
I put my passion at the service of creation, to create things that are out of the ordinary.
Latest Posts on the Blog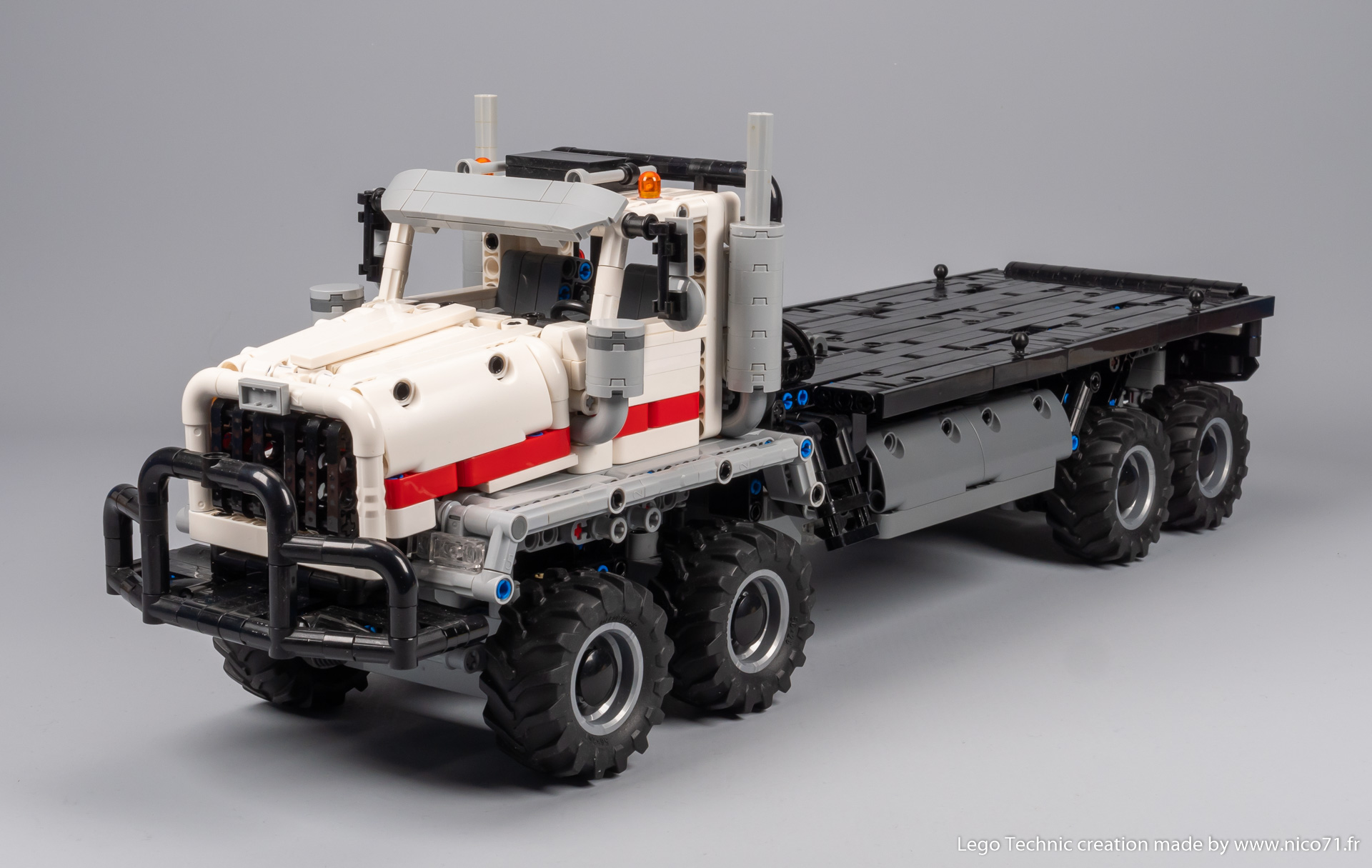 A Western Star 6900 Twinsteer made in Lego Technic. Remote controlled using Control+ and PoweredUp App for the drive, steering and winch. Tandem bogies suspensions with oscillating arm, removable hood with fake working engine, and openable doors complete the model, as well as a mud pump as the load. With Building instructions….