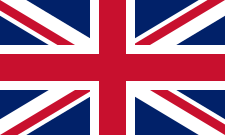 English version below
Stand out from the crowd: get a Lego model of your product
For a manufacturing company, models of products have always been, and remain, a great way of engaging with clients and showcasing them at meetings, fairs and exhibitions. This is all the more relevant for companies seeking to showcase products such as large machines or to concretely demonstrate how intricate mechanisms interact together.
Models can serve several other needs such as marketing, gifts to clients or distributors, or even training and education.
A Lego model, and a Lego Technic one in particular, is an original and engaging way to physically represent your products and their mechanisms, whether they are in final or prototype stage. It allows you to stand out at exhibitions and interact more closely with existing and prospective clients.
Lego models are a cheap and versatile way of creating models. They are cheaper and quicker to produce than metal models for example. Lego bricks are versatile enough to recreate complex mechanical, electric and pneumatic functions amongst others.
My unique design & delivery service
I offer a bespoke Lego Technic design service to produce models of existing products or prototypes. This is complemented by delivery of the model, fully built or to build, complete with pdf assembly instructions.
I work to order on the basis of images and plans or diagrams in order to recreate your products and their mechanisms as faithfully as possible.
It is possible to further personalize the model by adding stickers, LED lighting or 3D printed elements if necessary.
My partner Buildamoc supplies all pieces in the desired colours using genuine new Lego bricks.
There are two factors influencing the cost of a model: design fees and Lego parts. The design fees reflect the time needed to create the model and, if necessary, the time to produce digital building instructions.
The Lego parts are a smaller portion of the cost and depend on several variables such as the model itself, number of models, number of pieces, colour, size, potential motorization or stickers. As such each quote will be specific to your project.
The design fee is paid only once, whilst the marginal cost of parts decreases with each model ordered.
Regardless of options chosen, you will have full ownership of the model, including design. This allows you to order additional units of the model at any time from our partner Buildamoc.
For further information or to start a new project, please get in touch via the contact form. For a fast engagement on a new project please provide as many details as possible such as the product to be modeled, expected size, quantity and extras such as motorization.
---

Version Française ci-dessous
Différencier vous à l'aide de maquette en Lego Technic
Pour une entreprise, avoir des maquettes de ses produits est un bon moyen de les montrer à ses clients facilement et de les mettre en avant sur les salons ou dans votre showroom. Cela est particulièrement adapté si vos produits sont imposants comme des machines, pour apprécier leur fonctionnement dans leur globalité ou dans leur détails.
Ils peuvent aussi servir à des buts de promotion, comme cadeau client / fournisseur, ou encore à des fins de formations avec des maquettes didactiques.
Les maquettes en Lego Technic sont un bon moyen de représenter vos produits ainsi que leurs mécanismes, qu'ils soient finalisés ou en prototypes, et ainsi ce différencier auprès de vos client ou de vos concurrents sur les salons.
Elles ont aussi l'avantage d'être moins cher que des maquettes classiques sur mesure, et permettre de les animer facilement via des moteurs commandé à distance ou non ou des solutions pneumatiques.
Les Lego ont aussi un capital sympathie très élevé, de part leur histoire et les valeurs qu'ils véhiculent. Tout le mode connait les lego, voir même y à jouer pendant son enfance, ainsi une maquette en Lego Technic attirera à coup sur les regards, encore plus si elle bouge.
Mon service de conception sur mesure
Je propose un service personnalisé de conception de maquette en Lego Technic, dans le but de reproduire vos produits ou prototypes puis de les produire, soit montés, soit à monter avec instructions de montage en PDF.
Je travaille à la commande, sur base d'images et de plans dans le but de reproduire aussi fidèlement que possible vos produits ainsi que leurs mécanismes. Il est possible d'y adjoindre des stickers personnalisés, lumières LED ainsi que des éléments en impression 3D si nécessaire. La fourniture des pièces Lego Technic est assurée par mon partenaire Buildamoc.
Le prix d'un modèle est constitué de deux choses : les frais de conception, et le cout des pièces Lego. Les frais de conception sont liés au temps passé nécessaire à la conception, et dépendent de la complexité de votre demande et des options (notice PDF par exemple). Le prix des pièces est dépendant de la quantité, la taille, les couleurs et les éventuelles options (motorisation, lumière etc). Celui ci est le plus souvent dégressif en fonction des quantités commandées.
Les frais de conception sont à payer une seule fois, vous posséderez ensuite la pleine propriété de la maquette, si bien que vous pouvez ensuite commander autant de modèle que vous souhaitez, en une ou plusieurs fois, chez mon partenaire Buildamoc.
Chaque projet est différent, je vous invite donc à me contacter à l'aide du formulaire ci dessus en me donnant le plus de précision possible (produit à récréer en Lego, quantité souhaitée, taille approximative, motorisation ou non, etc.)
---
Contact Form / Formulaire de contact :
This form is protected by Askimat anti Spam, use URL only in the url field.