The second version of my unimog, keep the good stuff and remove the bad. The main features are the new portal axles and a new cab. Including building instructions.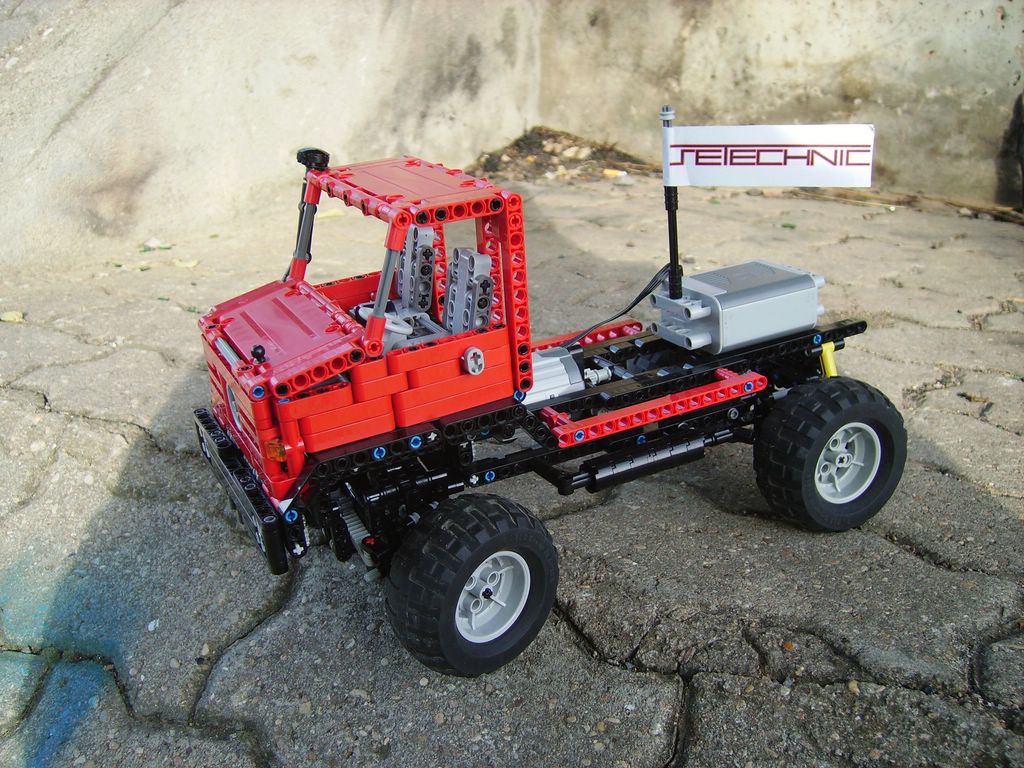 This new unimog was designed to be better than my older unimog. That is why I improved lot of things and removed some of them. The main feature is the new portal axles, based on the Zblj's work. It enables to have more ground clearance and axle less bulky. The second improvement is the center point of rotation of the axle, on the previous version, It was at 6-stud height from wheel axle. Now it is at 3-stud height, that is better in slope for stability. Also I improved the cab with new panels, that permit to have a cab lighter and removable. Consequently, the weight is 950g, 100g less than my older unimog. I also removed the gearbox for a normal reduction of 12/20 8/24 and 8/24.To finish with the clearing abilities,there are good and much better than my older unimog. I created building instruction here.
I have created the building instructions. You can watch them by browsing my webiste or :
Download the Zip Archive of building instructions Unimog TT, 10mo.
Designed in 2009