Trial Unimog V4, featured drive, steering, fake engine, opened doors and bonnet and very good climbing abilities !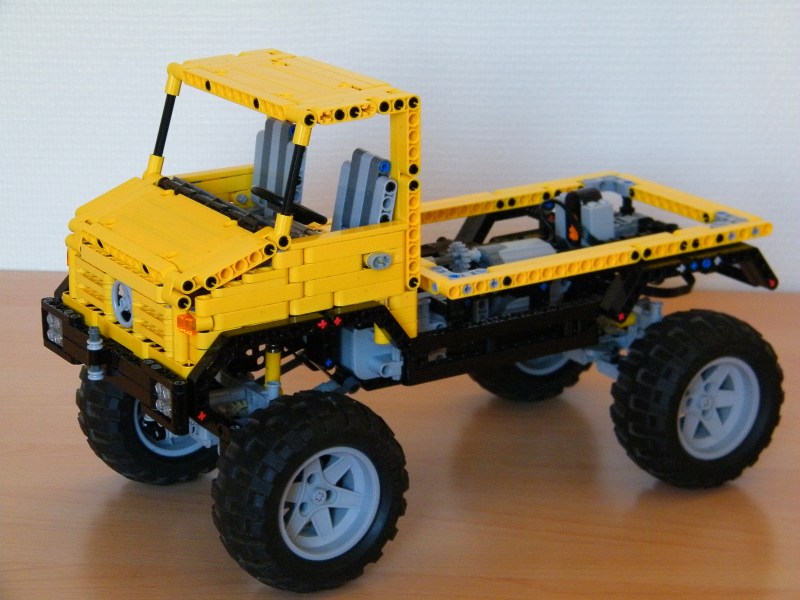 The first Unimog I designed was in the 2008 and had good climbing abilities for his technology (no frame, no portal live axle and no panels). Today, my new unimog is far better and many things were improved.
Portal live axles : high ground clearance with strong and reliable axles
Reinforced hubs : thanks to a new design of hub, enables the truck to not have too camber angle in downhill
94mm wheel : more ground clearance than the 81mm one
Double wishbone chassis : build around the battery box, which enables to have not lot of parts and a lower center of gravity, based on Jeep's frame
Gear ratio : 12/20 and 8/24, 9 time faster than the first unimog, 3 timesfaster than the Jeep.
Ackerman steering : enable to turn with a smaller turning radius spite of the lack or differentials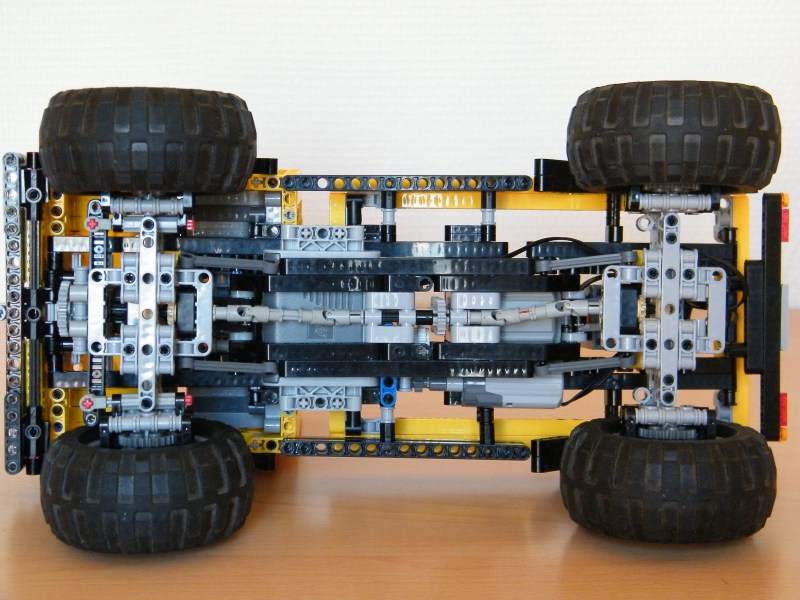 Concerning the design, the cab is also new. It fits with the new scale and global design of U5000 series. The doors can be opened and the bonnet too. The fake engine is a 4-cylinder engine lengthways mounted (the first unimog had a crosswise engine, which was a mistake).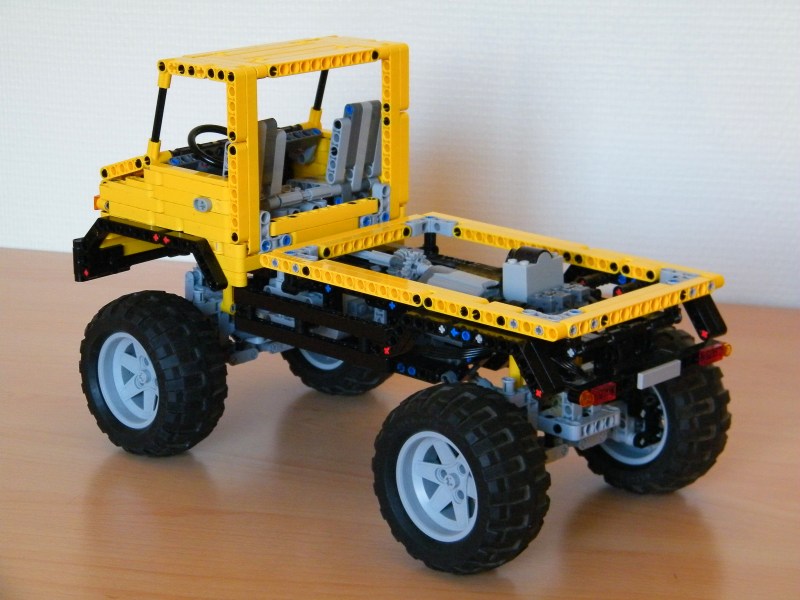 Regarding the climbing abilities : they are better than the jeep. Because of the lack of the differentials but the turning radius is bigger as wel. Here is a small board to compare Lego version angle and real unimog.
Real version VS Lego Version
Turning radius : 14.5m – 50cm
Weight : 11t – 1.2kg
Power : 180hp – 6W (0.008 hp)
Clibbing angle : 45° – 45° (100%)
Aproach and departure angle : 45° – 60°
Side Slope Angle : 38° – 45°
I have created the building instructions. You can watch them by browsing my webiste or
Download the high definition PDF building instructions. Trial Unimog V4 by Nico71 – 27 mo, PDF.

Want to check before if you can build the Unimog V4 ? The Unimog V4 has been indexed to Rebrickable.com, the website which matchs your parts with mocs !
Design in 2011