A module of great ball contraption using scotck yoke system to up the balls and a spiral slide end.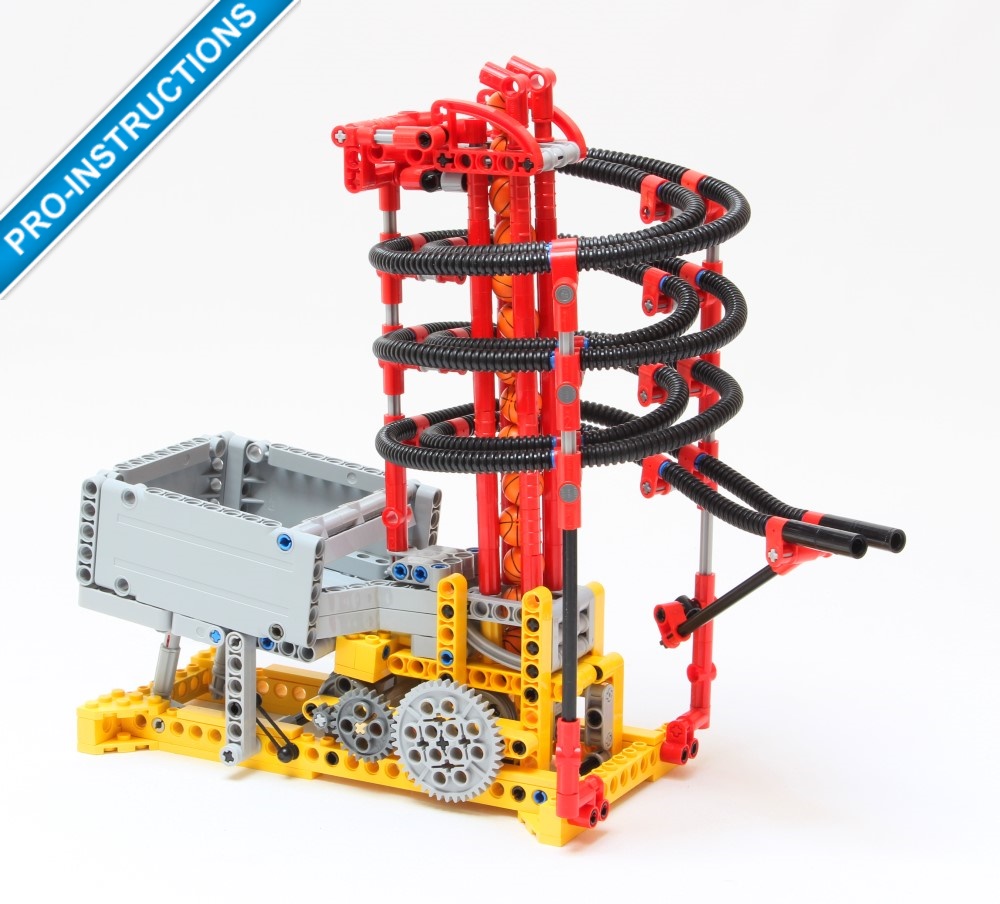 Context
This module was developed for the Diemoz 2015 Hexbition in France, the aim is to create a fun and reliable module using the ball pump lift I have created for the vertical ball clock some month ago.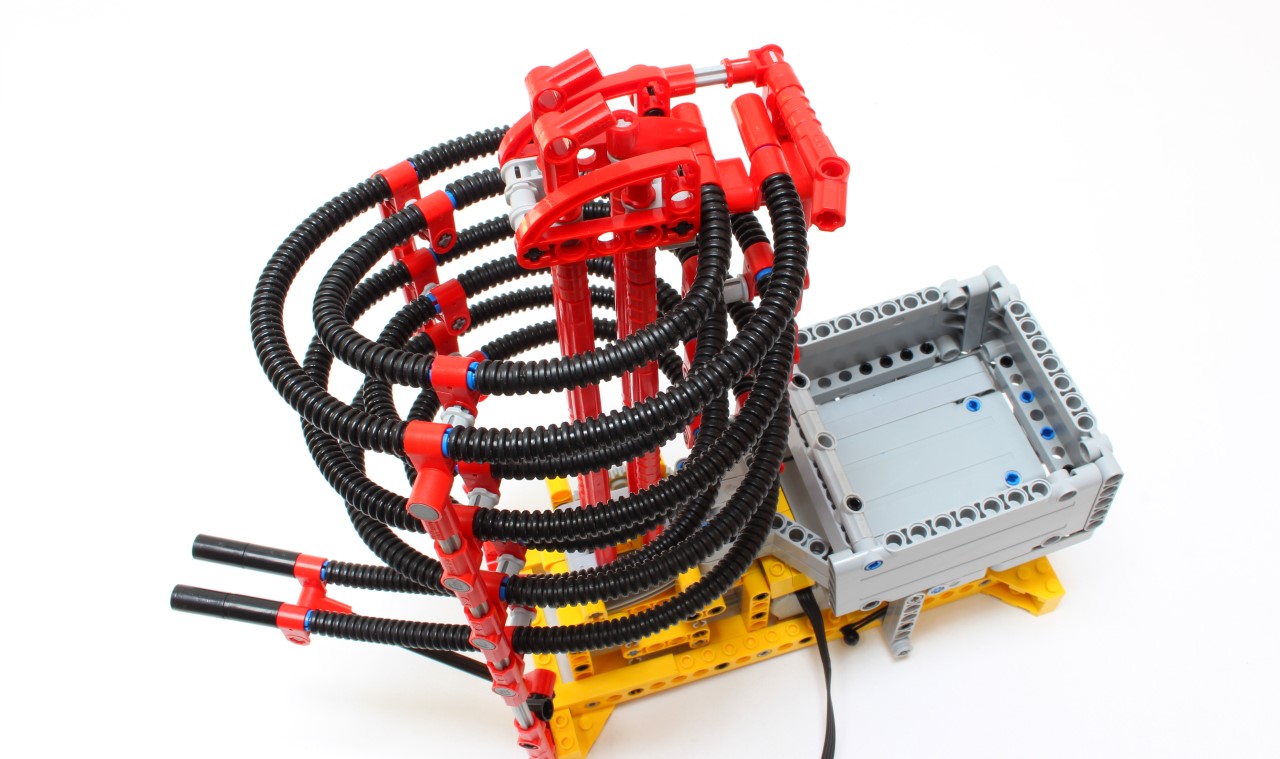 Functionality
The functionality is very basic. The balls wait in the starting tray which is moved alternatively to prevent ball blocking. Then the balls are load in the vertical ball pump. This ball pump is based on the scotch yoke principle. A rotating cam makes the ball loader moves front up to down and right to left combining. Thanks to this, the ball is taken, pass through the vertical storage and then is blocked until a other push it the move upper, this until the vertical lift is full of ball.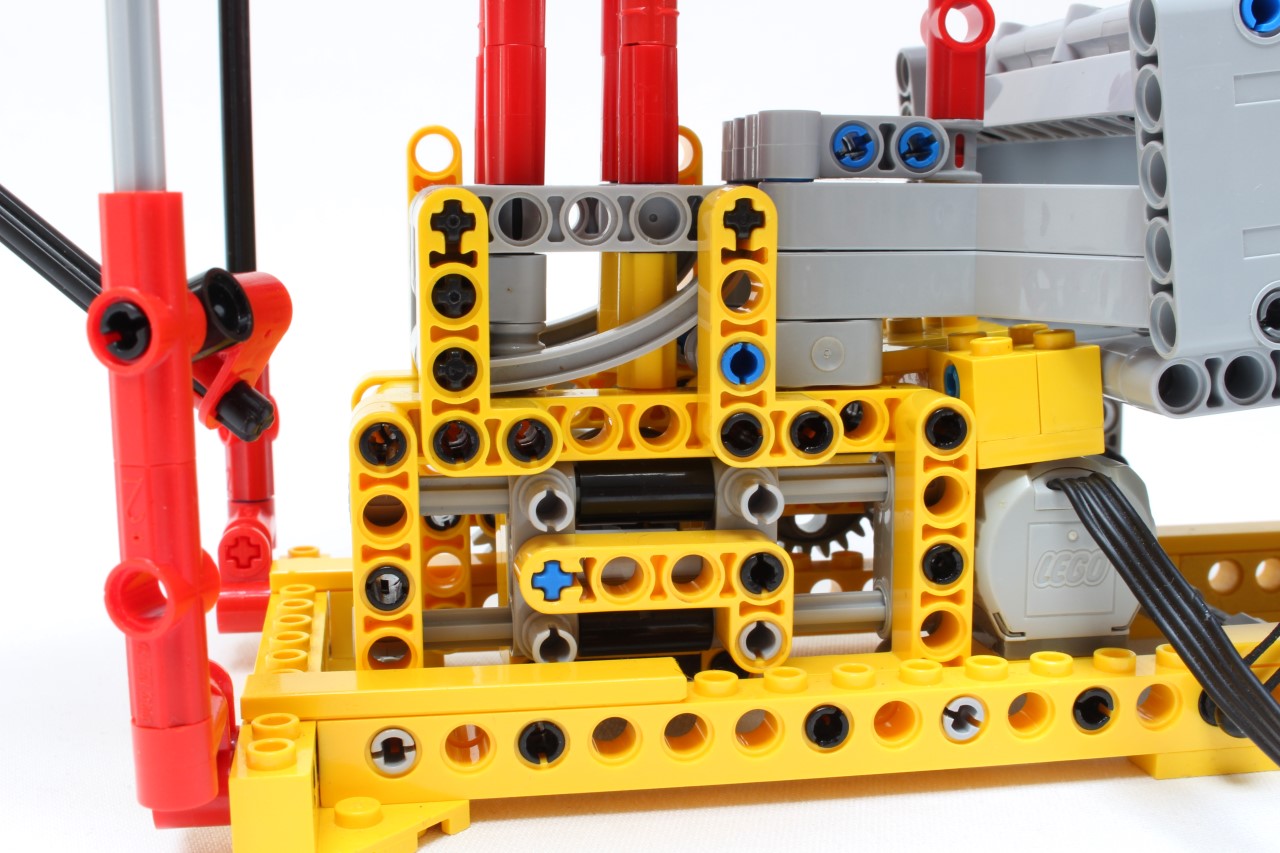 Then the ball reaches the highest point and is released in the spiral. This spiral slide is composed of ribbed hose which is connected together to make a slide like a roller coaster. It has been very hard to find how to maintain the slide with the smallest amount of parts for viewing convenience. I used for that the same scheme repeated three complete turns and are attached to 3 points. One on the lift, and two to the frame. The slope of the slide is not high because I do not want that the ball comes off the slide, in order to not use guardrail. Consequently, the module is rather simple to show the purely mechanics. In addition to that, the module is reliable and can handle many balls at the same time thank to the moving tray.
Pictures and Video
Building Instructions
Here is the complete building instructions with professionnal looking made by Thorsten Speltz ! Thank to him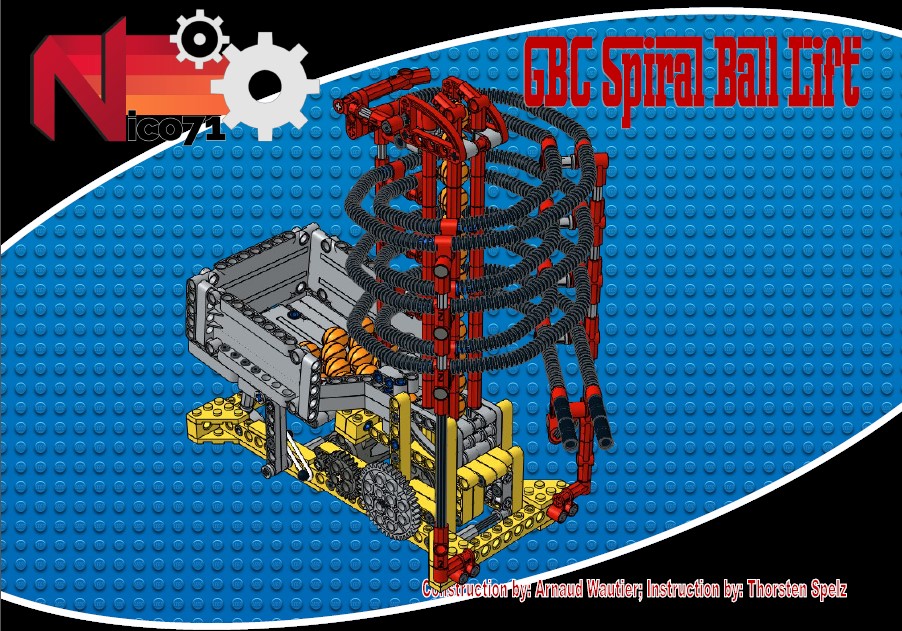 You can download it here : GBC Spiral Ball Lift.pdf (version 2)
There is also some other pictures I have taken before :
This is not a proper building instructions but some pictures of the elements, in order to enable you to rebuilt it. The construction is quite simple and the module do not need adjustment to work. Just reproduce and it works ! Nota : the two ribbed hose used is 10L (x10) and 14L (x10).
Related posts: