A small and powerful truck powered by PFS. Including building instructions.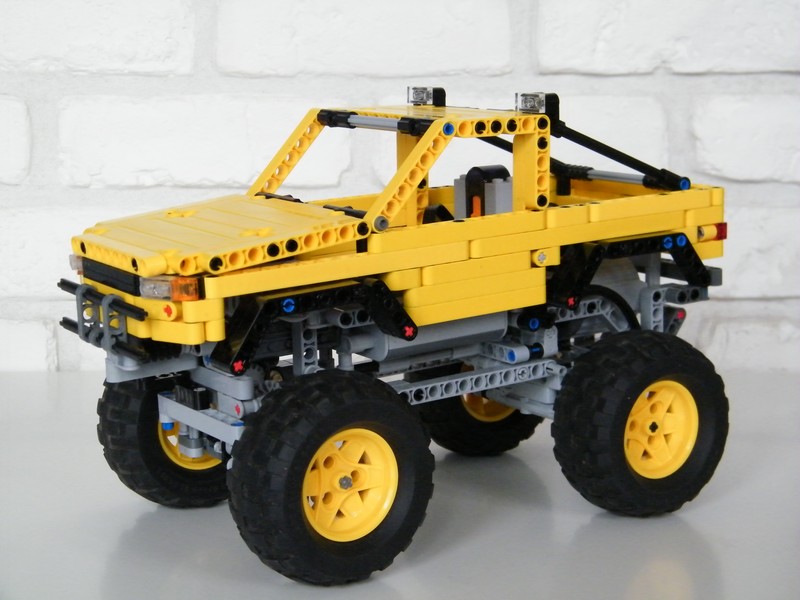 After building my Lada Niva, I have chosen to improve the drivetrain and the problem about the friction on axles. The main problem was the weight. Without U-join, we mustn't have a lot of weight, thus I chose to reduce the weight at the minimum, I couldn't do that on a truck such as the Lada, so I developed a new truck, lighter and smaller. Considering the small available width, I have chosen to keep pendular suspension on the rear but put a rigid axle without suspension on the front.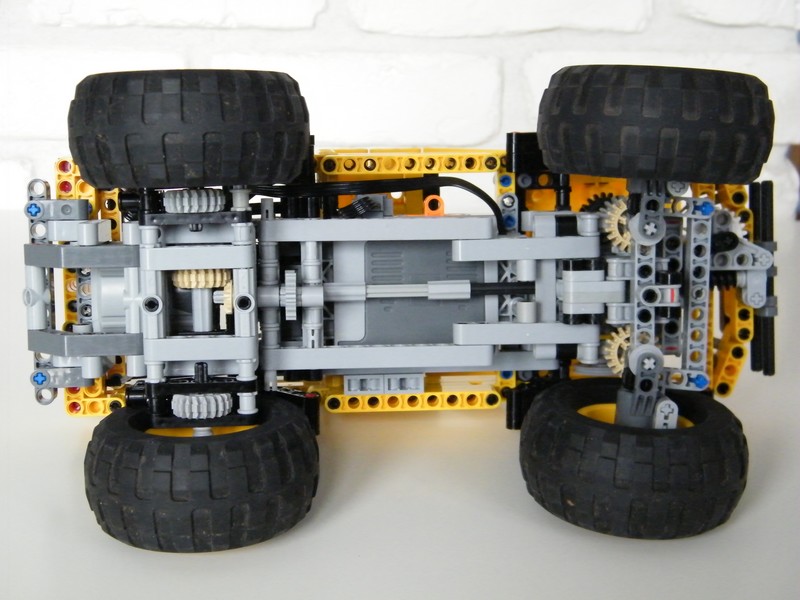 The truck is powered by a PFS XL motor with 12/20 12/20 reduction (approximately 1 km/h). The steering is operated by a M motor with a worm gear and a lever, no rack pinion. The fake engine L2 is placed under the bonnet and is driven by the front axle. The final weight is 900g, that is not enough to generate lot of friction on the steering axle (also driven axle). Therefore, the drivetrain is very powerful and effective (TTools said 0.43 in general and 0.96 for drivetrain) and without U-join (in order to prevent the broken U-join). I have also put lights from e-Lite kit.
The building instructions are available. You can watch them by browsing my webiste or
Download the Zip Archive of the Trial Truck's instructions, 5 mo, ZIP.
Designed in 2010