Here is a pro-building instructions of my wheel loader. Powered by Lpub4.0 and SR3D, the primary .mpd was built by blakbird, weel known for his renders.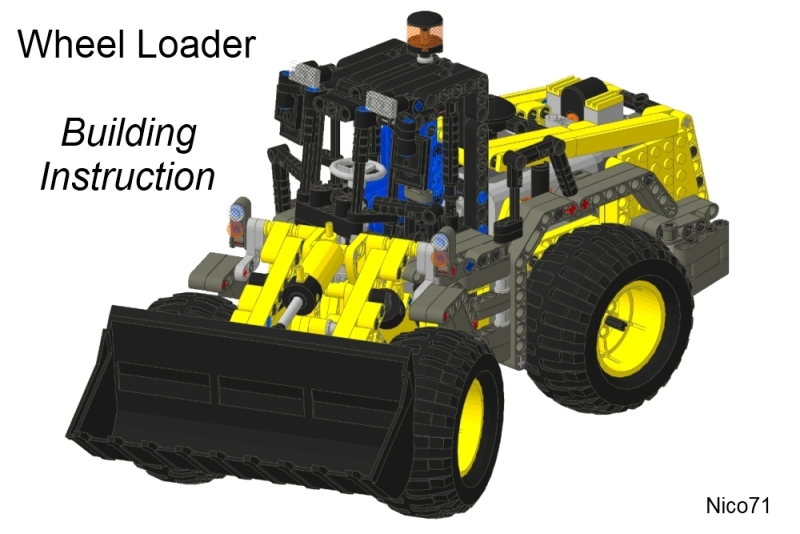 6 month ago, Blakbird published the renders of my wheel loader with a .mpd, I rebuilt my loader with the pictures I took during the disassembly. Today, using Lpub4.0 and SR3D Builder, I have managed to build the pro-building instructions (about 50hrs).
I have created the building instructions. You can download here [shop].

Want to check before if you can build this moc ? The wheel loader PFS has been indexed to Rebrickable.com, the website which matchs your parts with mocs !
Designed in 2010