Trial Crawler
Trial Crawler, features drive, steering, winch, suspensions, gearbox, fake engine and orange color !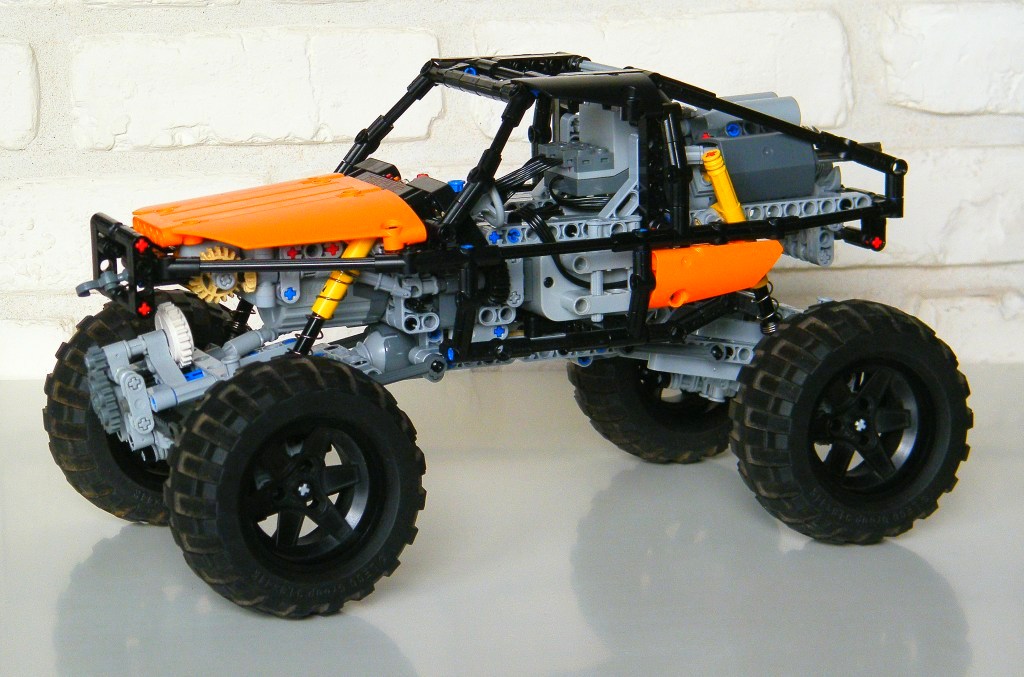 Regarding my previous Trial Vehicle, all were trucks, that is why I wanted to build a new trial vehicle with new design : a crawler. For that purpose, I wanted to use the Unimog Parts sold by Lego, notably : ball-joins, shock absorbers, panels and frame. The drive is operated by a XL motor with 12/20 and 8/24 reinforced portal hub wheels. The steering motor is located on the left side of the crawler and operates 2 cv-joins, 12/clutch and 8/24 which ensures a good reactivity and strength on the steering. Concerning the chassis, it is composed of two levels of beam which encircle the XL motor, gearbox and the battery box. The axle are live axles with 5 points : the massive ball-join, the two connecting rods, and the two shock absorbers attached to the upper level of the frame.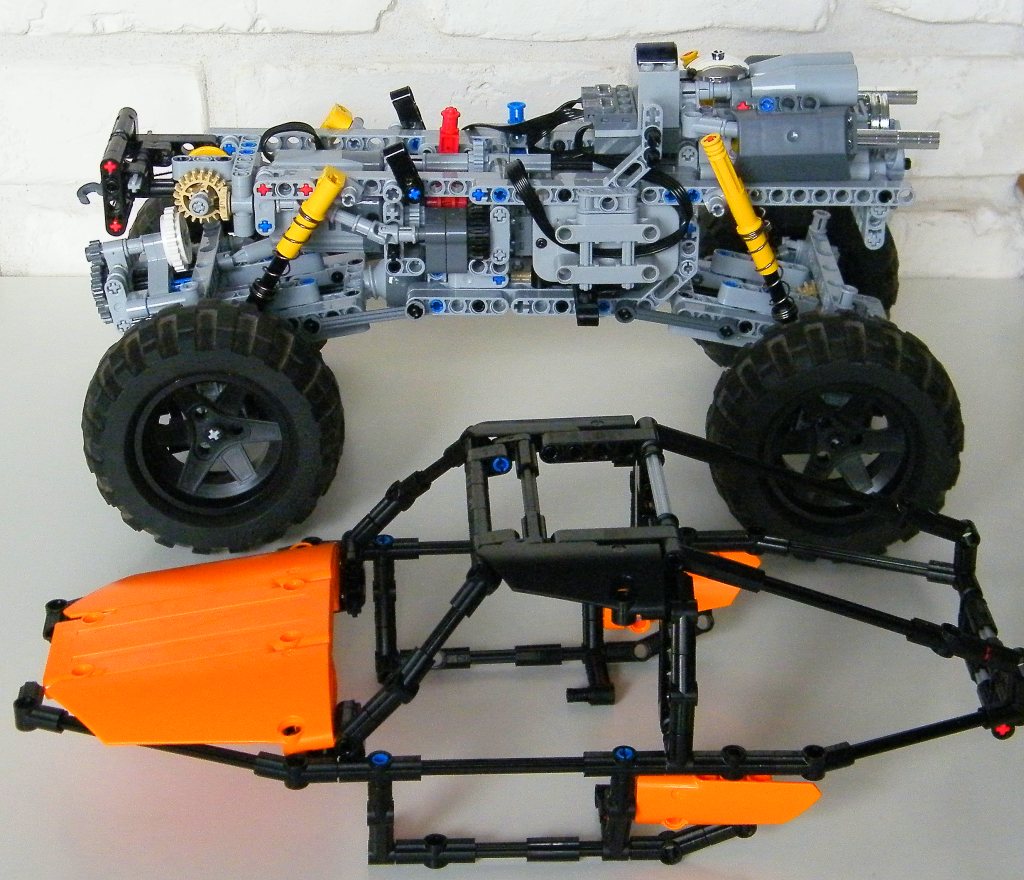 The crawler is also equipped with a winch located under the bonnet and a gearbox. The gearbox controlled the two outputs of the motor, either the drive, or the winch. The driving ring is simply operated by the red change over-catch located near the dashboard. This principle of functioning allows the wheels to rotate when the winch works. I have tried to link the winch with the wheels but the results were really problematic due to the slipping of the wheels on mud slopes. With this solution, I can operate the winch only or the drive only which is reassuring for the two devices.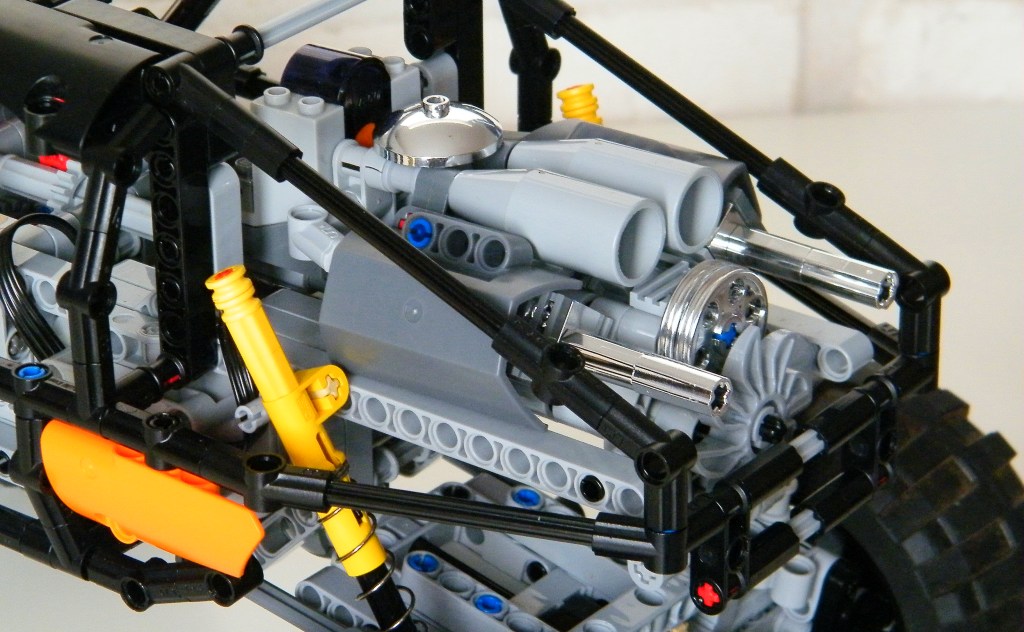 Also, in order to have a nice design, I have considered different places for the engine and the best was on the rear with a big detailed engine. For that, I used chromed bricks bought at Chrome Block City and lot of special part like the gray panel or tailpipe bricks. Concerning the result : it is exactly what I wanted, looks good and big with a powerful impression. To continue with the design process, I have also considered lot of solutions to design the global shape. I wanted to use the orange panel, but they are in low quantity in the unimog. That is why I have chosen the black color for the frame in order to match with the orange color. In order to stay in crawler design, I have made a tube-shaped design which has the advantages to be light and easily removable. To conclude with the climbing abilities : video says more than thousand words.
I have created the building instructions. You can download the HD PDF or browsing the website :
Downloading the high definition PDF building instructions. Trial Crawler by Nico71 – 15mo, PDF

Want to check before if you can build the Trial Crawler ? The Trial Crawler has been indexed to Rebrickable.com, the website which matchs your parts with mocs !