The smallest forklift that I have built, features drive, steering, lifted and tilted fork. Including pro-building instructions.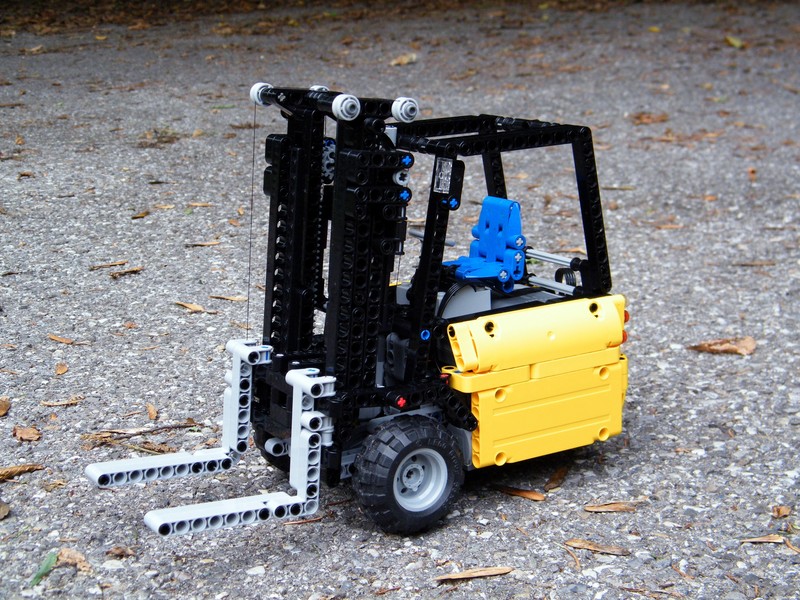 The aim was to built the smallest forklift features all functions. A XL motor drives the front wheels with a 8/24 and 20t on differential. The use of new frame enable to have a strong building, without creaking sounds. The steering is operated by a M-motor, with a worm gear and clutch. I have chosen the single steering wheel in order to have a very small construction. Therefore, the frame measures 12cmx17cm. The tilting of the fork is operated by a M-motor with worm gear and a clutch. The fork is build on a variation of the fork of the 8416 set. Mine raises the fork at 24cm. I have tried to keep in mind to have a good design with yellow panels and I think I succeed, the forklift truck is small and very playable.
Building Instructions
About the building instructions, I have drawn the forklift on SR3D builder, then I created the instructions with mlcad and Lpub4.0, the renderer is Ldglite. The result is a success, make building instructions become easier with SR3D and Lpub4.0, what encourage me to make more building instructions (as you can notice).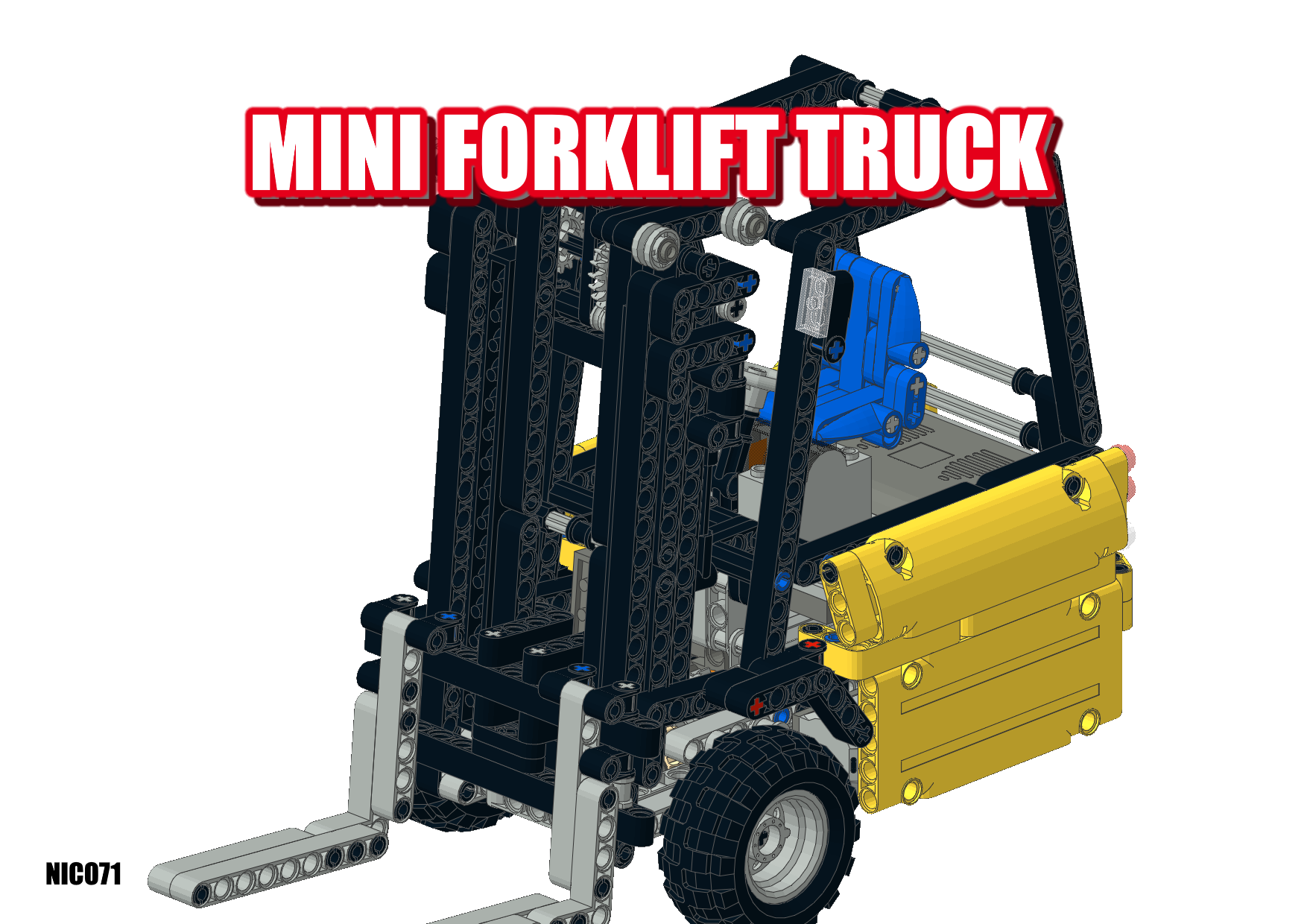 As I said I have made pro building instructions. As usual, you can buy it for 5€ and then download the instruction immediately.

Want to know if you can build the Mini Torklift Truck ? The Mini Forklift Truck has been indexed to rebrickable, check it !
You can buy the instructions with the following button for 5€. You can also buy other building instructions and get an automated discount. You will get 15% off for 2 PDF, and 20% off for 3 PDF on the total), available for all the instructions for sale on nico71.fr.
See it on the Shop :
The smallest remote controlled forklift that I have built in LEGO Technic, features drive, steering, lifted and tilted fork.
After your payment, you will be redirected to a page for downloading your instructions, and will receive also the link to download by email. Please check the spam box and be patient to receive it. If you have trouble to download your copy of the PDF after payment or open the document, do not make a paypal dispute, please contact me using the contact form. The link to download the instructions expires within 24h. Contact me if you have lost your instructions. Note that you can print it, but not copy or distribute. Thank you for supporting my work 🙂
Here is some preview of the building instructions :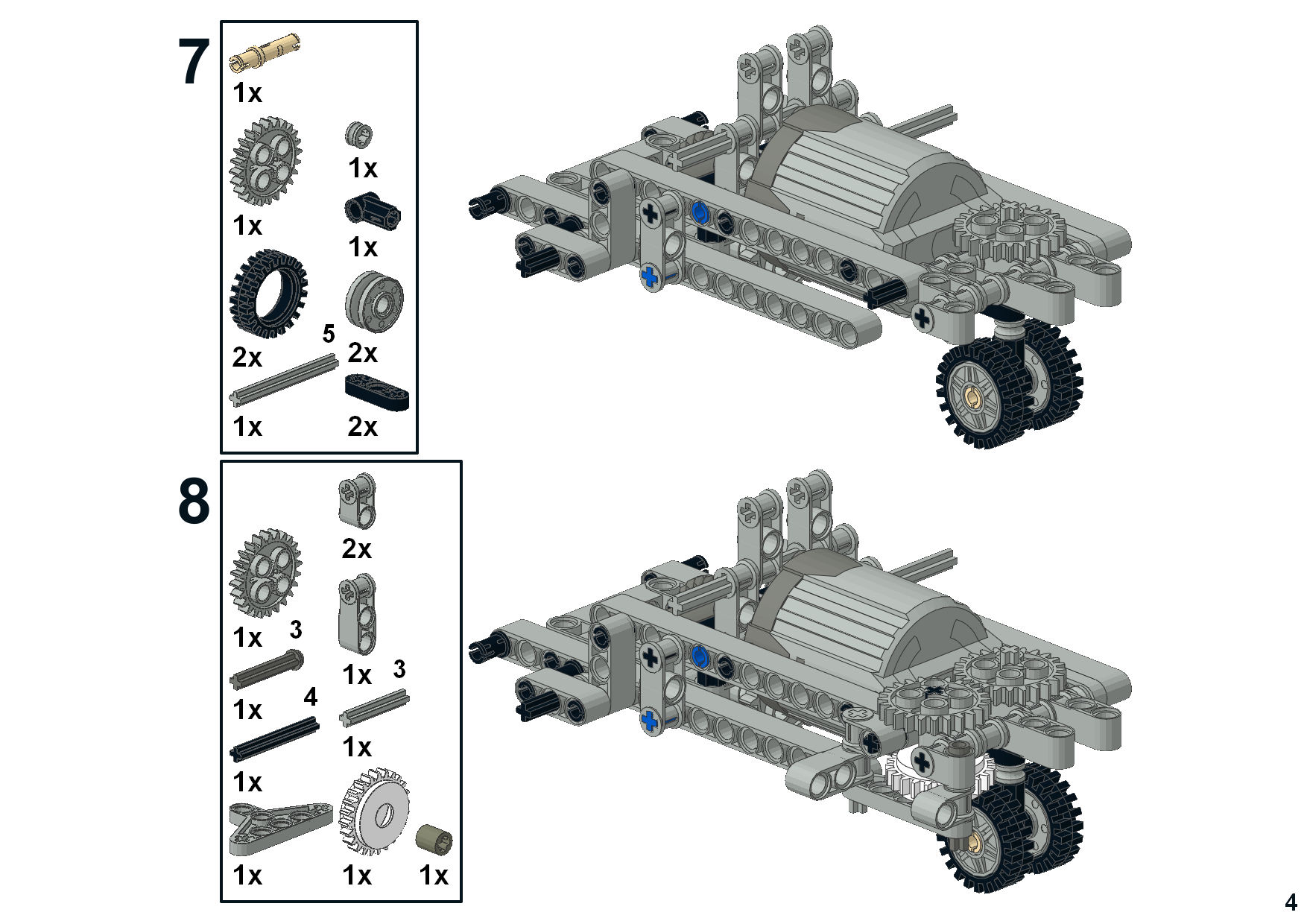 Note that you have to attach two string on each side of the fork-arm. One extremity to the fork (on each side), other extremity on the base of the arm, by passing in the two pulley.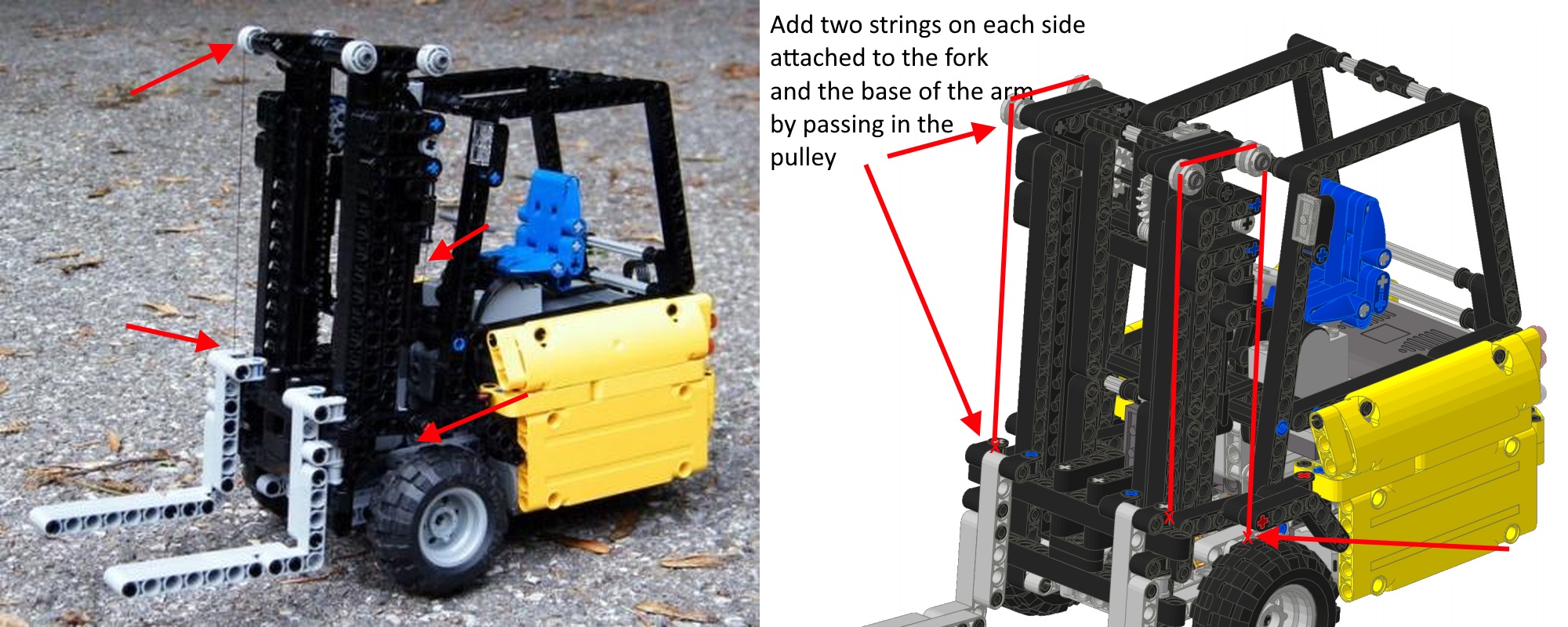 Designed in 2010