A simple GBC (Great Ball Contraption) module to know the speed of a line of GBB.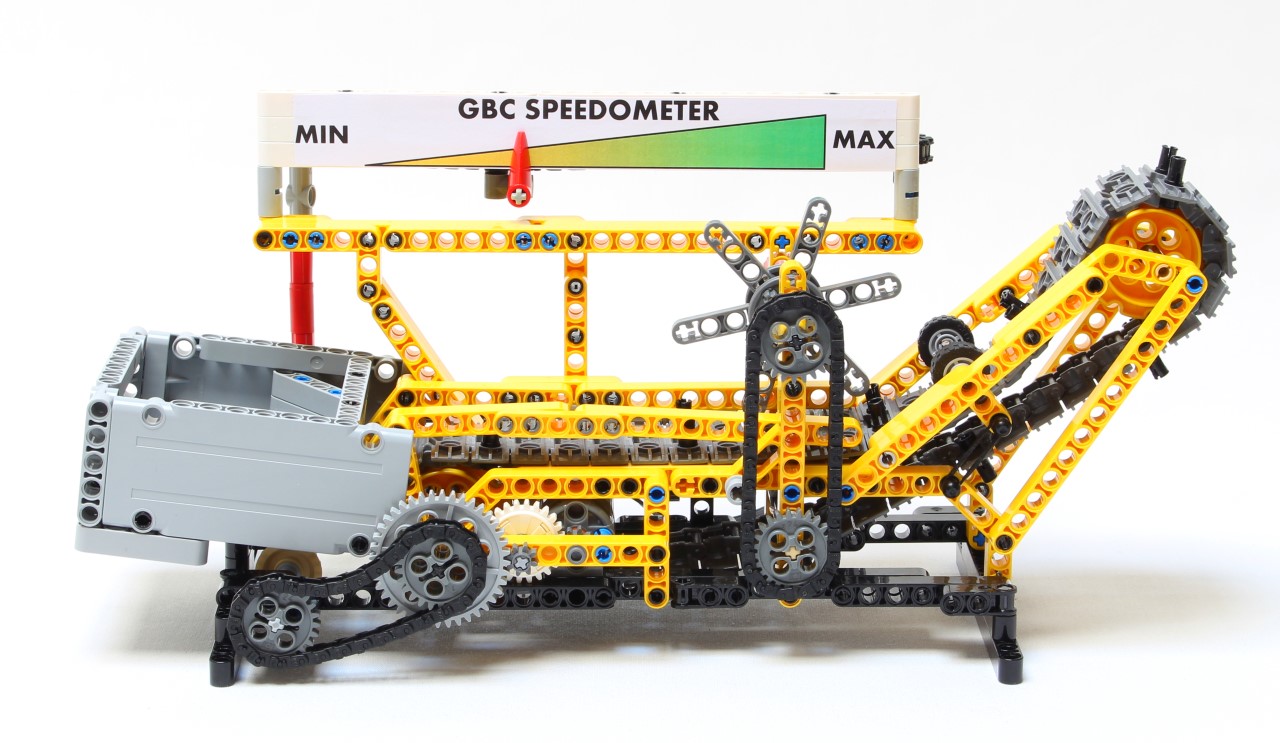 This module was developed for the coming soon exhibition at Diemoz (France) in September 2015. The idea is, when it is placed in the GBC line, to know the speed of this line. Not the exact speed because it is impossible without sensor but the tendency of the speed, between min (no ball travelling), and max (every possible ball picked up by the module).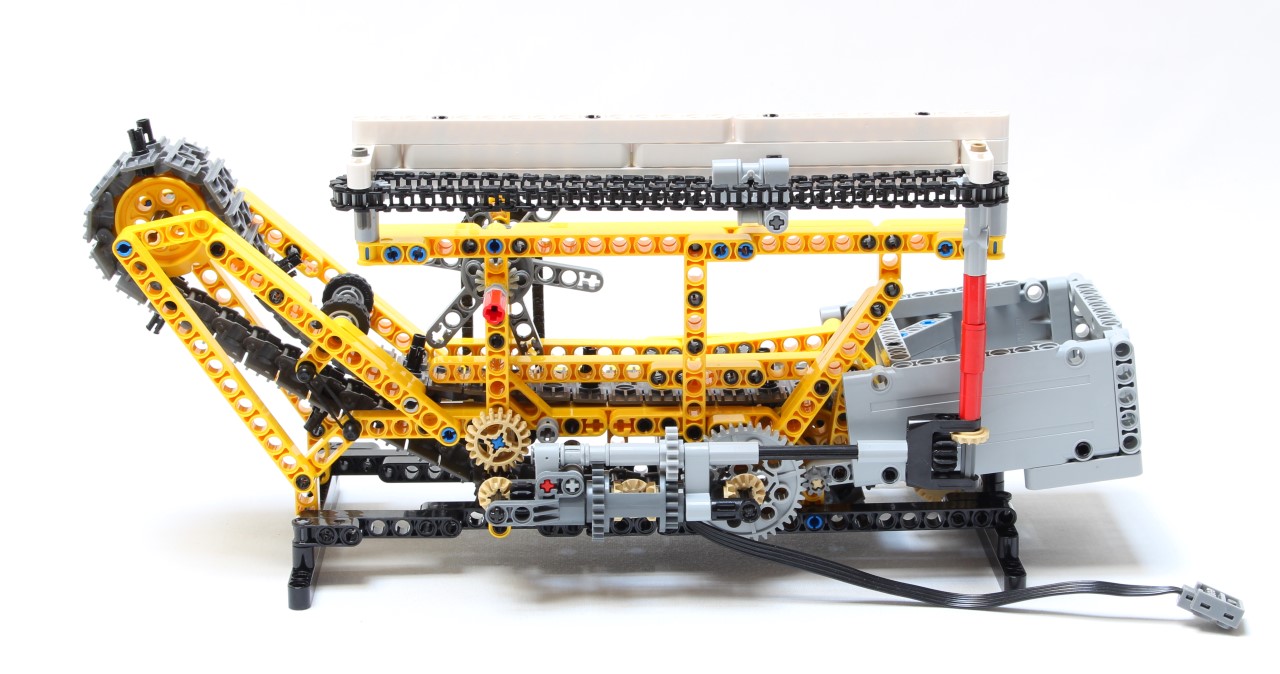 The functioning is based on a differential, which measures the difference between the angular position of two systems. Theses two system are, the motorized conveyor, and the 6-ends wheels. One planetary gear of the differential is connected to the conveyor, the other planetary is connected to the 6-ends wheels. The main gear of the differential is then connected to the sliding indicator mechanism on the top. In order that if one planetary gear moves, the position of the cursor which indicates the speed changes too.
When there is no ball on conveyor, the 6-ends wheel don't rotate, and the conveyor make the planetary gear turns which makes rotate the differential and tends to move the cursor to the Min position. But when there are some balls, the balls push the 6-ends wheel and make it rotate. Then, it makes rotate the differential in other way which tends to move the cursor to the Max position. The internal gearing has been chosen in order to make the cursor moves faster to the Max position instead of min. Thanks to this, without balls, the cursor moves slightly to the Min, but with ball, it moves slightly in other direction (because it makes more rotate its planetary gear than the conveyor planetary).
The module is also equipped of a rotating agitator for reliability convenience and can handle 1 ball / sec of a batch of 15 balls.
Video
Pictures