Free instructions of the 8 speed sequential gearbox issued from my 42115 Alternate – Ford F150.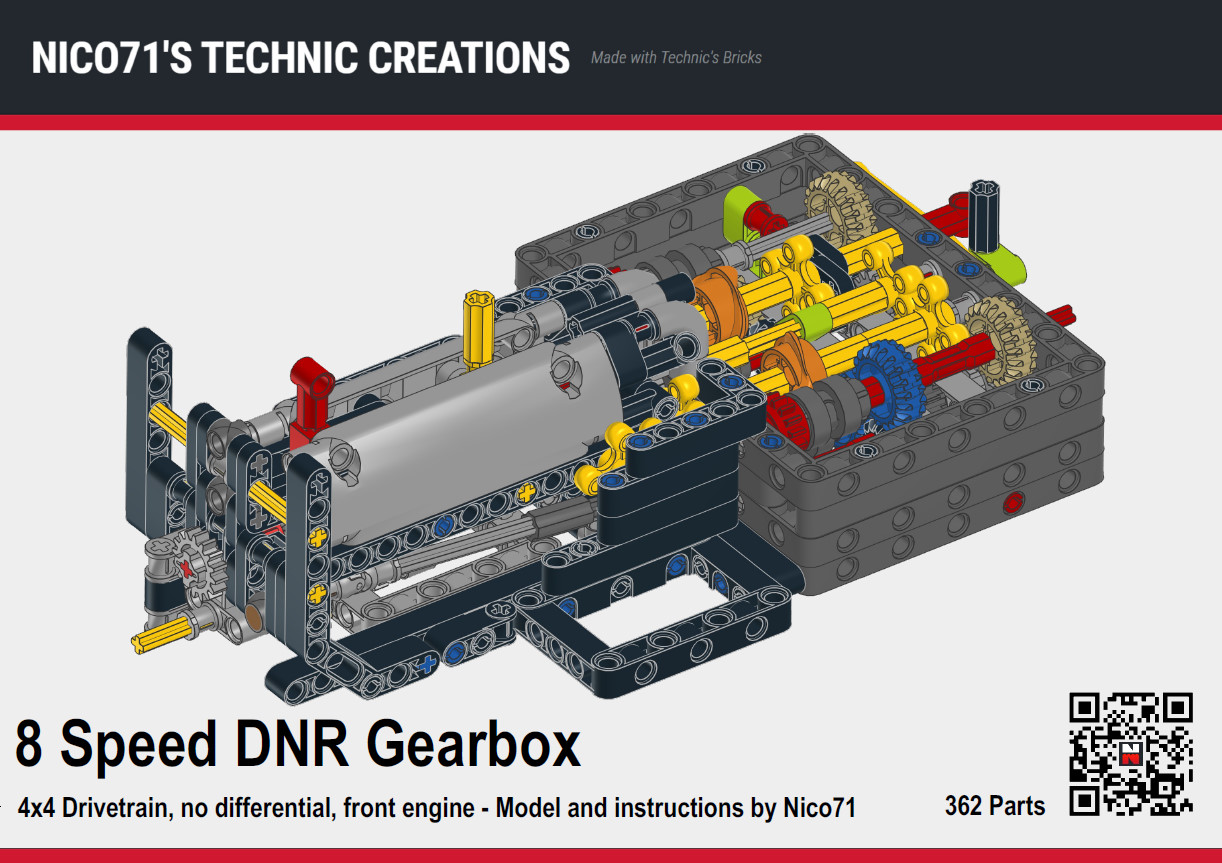 It features 8 speeds with endstops, stepper mechanism (yellow lever) to engage gears, and a DNR (Drive / Neutral / Reverse) selector (red lever). This gearbox has been designed to AWD (no central differential) / RWD / FWD, with front fake engine and in a compact building (5 stud height for the gear unit). You can of course adapt it at your convenience.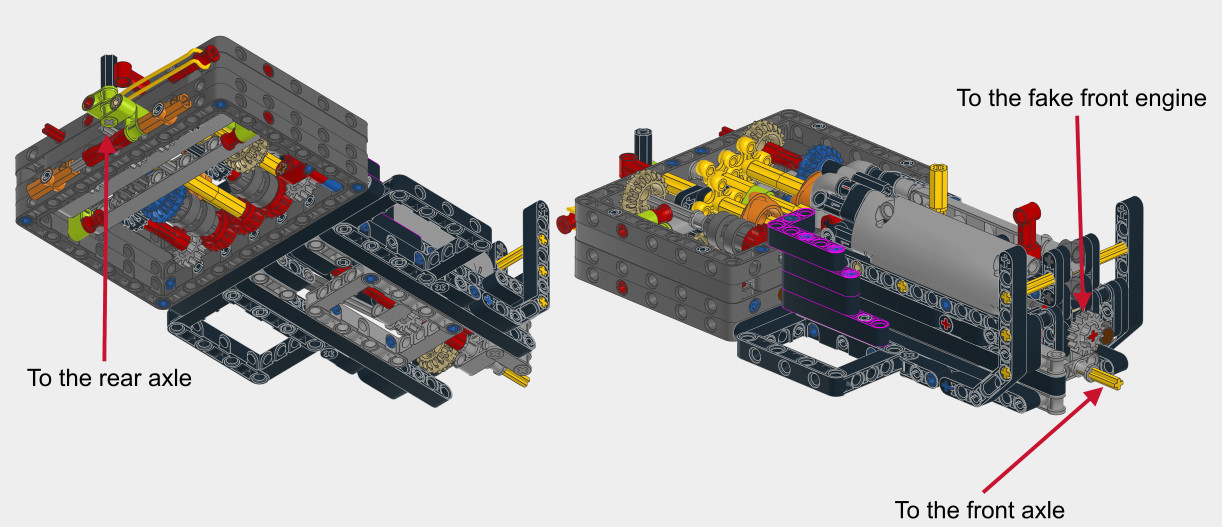 If you are looking for a reliable and compact 8 speed sequential gearbox for your creation, have a look to this gearbox ! Here is an example of the implantation of my Ford F150 (AWD, front engine) :
See it in action :
You can see the partlist here [rebrickable.com] or at the end of the instructions in picture.
See it on the shop (free instruction)