Wheel Loader
Wheel loader built for "under 400 bricks MOC" contest at Setechnic.com. Features steering, lifted and tilted fork. Including building instructions.
The wheel loader is equiped with steering on two axle. Two worm gears with connecting rod and lever to operate the arm. One for tilting and one other for lifting. The mecanism is rather simple but realy nice to see it in action and with the two axles steered this is very playable, for instance on the desk at the office !
Building Instructions
As I said I have made pro building instructions using MLcad and Lpub. As usual, you can buy it for 5€ and then download the instruction immediately.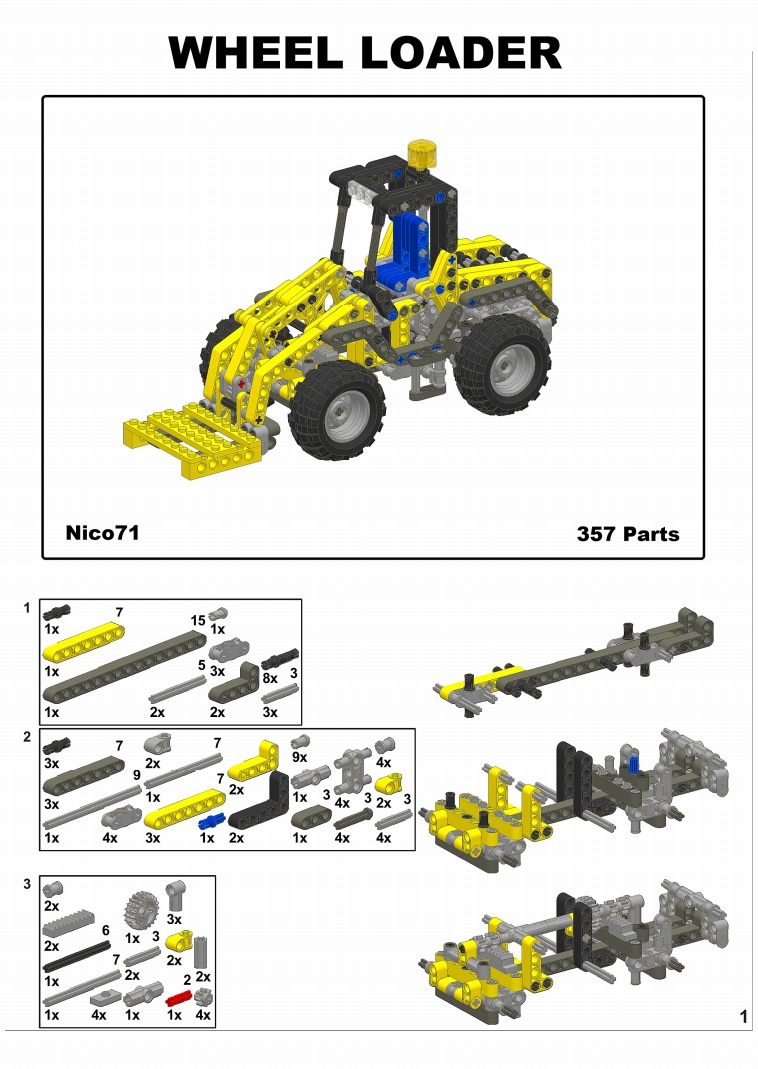 Here is the complete bill of material in picture file :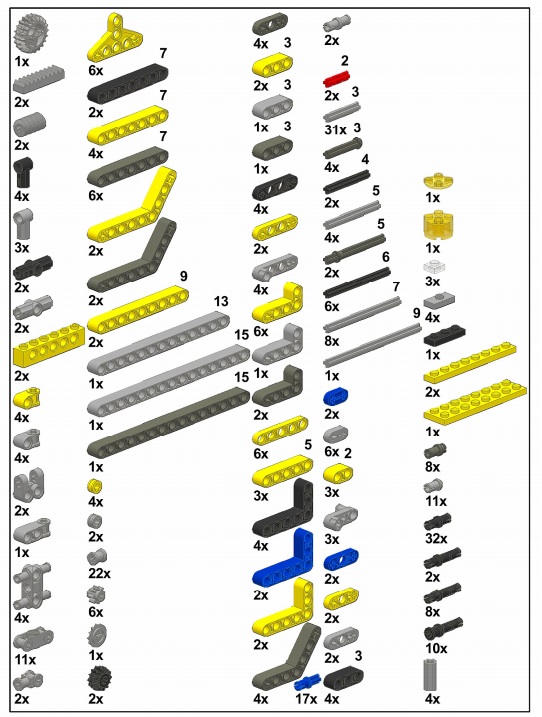 But you can also checked it on rebrickable (or make any export you want)

Want to check before if you can build this moc ? The wheel loader has been indexed to Rebrickable.com, the website which matchs your parts with mocs !
By using the next up paypal button, you will get the pro-building instruction in PDF for 5€.
After your payment, click on "return to MocShop" and wait for the redirection, you will be redirected directly on the PDF file. If you browser can read the PDF, please wait until the end of the download (it can take some minutes) and after save it on your computer. Please Note that this page will be opened only one time so please be patient to download and saves you copy of the PDF. If your browser can not read the PDF, you will be ask to save it directly on your computer. If you have trouble to download your copy of the PDF after payment, please contact me using the "About Page".
Note that you can print it, but not copy or distribute. Many thank you for supporting my work 🙂
Designed in 2007