My most famous loader. Features drive, steering (with steering wheel), lifted and tilted bucket. Including building instructions.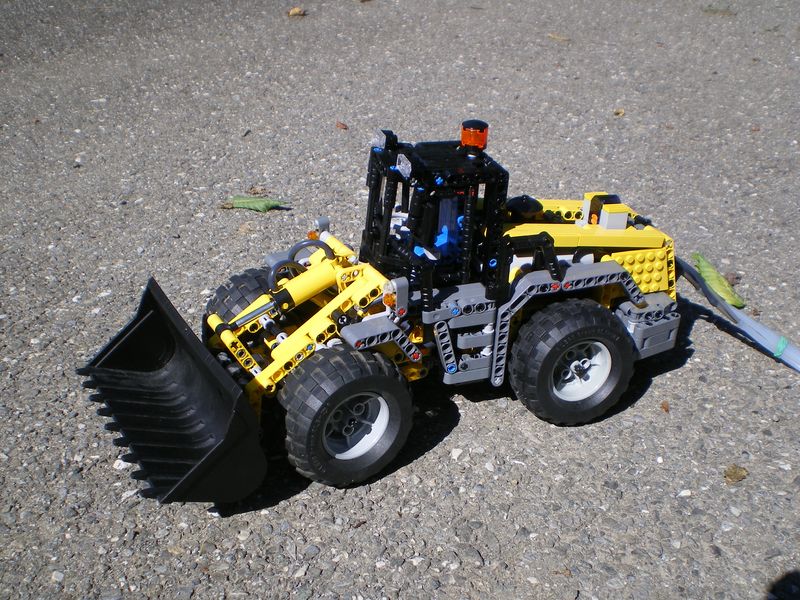 The wheel loader is equipped with a XL motor to drive all wheels. Each axles have differential. A M motor is used to operate the steering, with a working steering wheel. The system of steering is interesting because it by-pass the drive-train with a concentrated construction. The steering motor is placed below the XL motor. It enables to put the battery box in the center of construction, which is good for the weight distribution and design. The pneumatic arm with bucket is composed of 3 pneumatic cylinders, two for lifting and one other to tilting with a Z-kinematic configuration. The pressure is given by a external controller. Thanks to blakbird for the rendering.
Building Instructions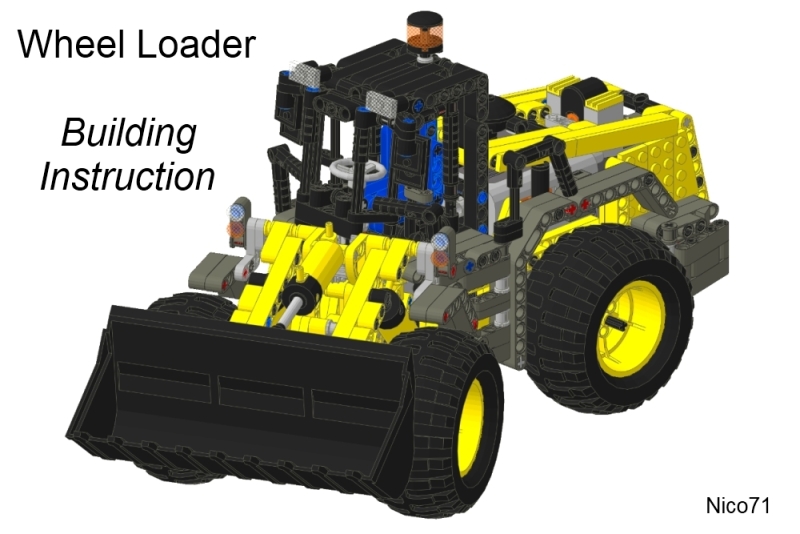 I have created the building instructions. You can download for free :
A LEGO Technic Wheel Loader, features drive, steering with steering wheel, pneumatic functions : lifting and tilting of the bucket. With Free Instructions.

Want to check before if you can build this moc ? The wheel loader PFS has been indexed to Rebrickable.com, the website which matchs your parts with mocs !