A small Trial truck, but a working TT ! Features drive, steering , suspensions and fake engine. Including building instructions.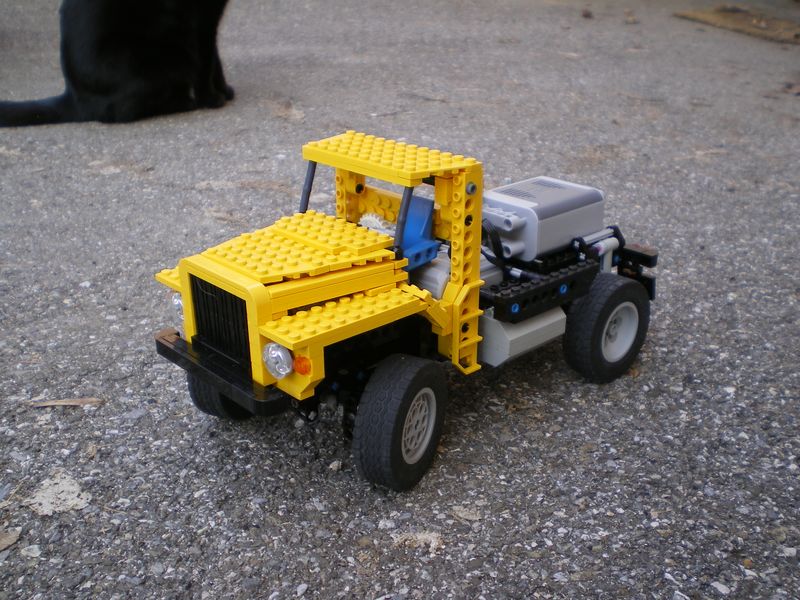 The truck is equipped with a XL motor for propulsion with 8/24, 12/20, 8/24 reduction. The steering is operated by a M with clutch system. The suspensions are pendular suspensions with shock absorbers on the rear and without on the front (free pendular). To talk about clearing abilities, there are good, worse than a big trial truck causes of ground clearance and wheel diameter but good ! The building instructions are available on my brickshelf folder.
I have created the building instructions. You can watch them by browsing my webiste or
Download the Zip Archive of the Ural Truck, 10mo, ZIP.
Designed in 2009