Supercar : Roadster
Supercar features steering, suspensions, AWD drivetrain including 5+R gearbox, opened doors, convertible and spoiler.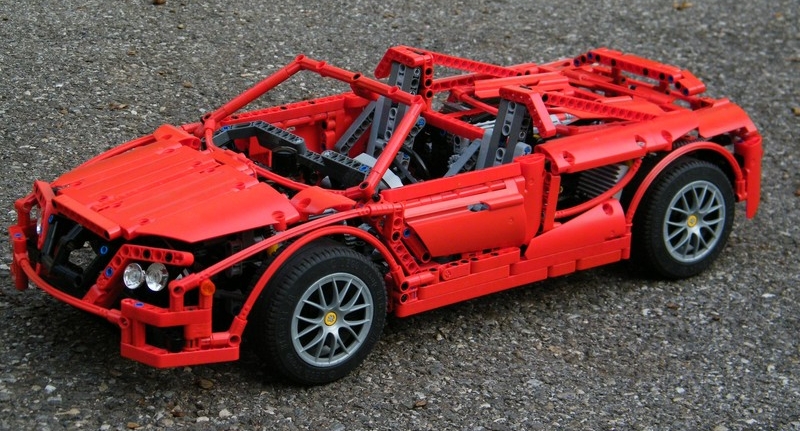 This car was developed on three basic principles : design, building and features. I wish I managed. The car was equipped with a AWD drivetrain, with central 5+R gearbox (with removable top). The V10 engine is on the rear, it's enable me to place the HOG system near the windscreen. The HOG drives the steering with a 20/12t bevel gear, the steering wheel is connected do the steering with two u-join and 12/24t gear. A bout the suspension, the car is equipped with independent suspensions based on double wishbone suspensions from the 8145 set. As I said before, the car is the AWD with rear engine, therefore there is one differential on each axle and one central differential. The gearbox is connected after the gearbox and after the gearbox, the engine. The central differential avoid wheel slipping because of the difference of speed during turning.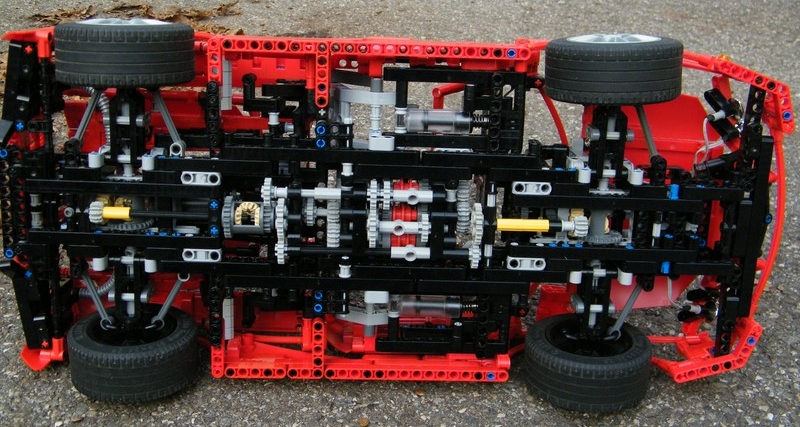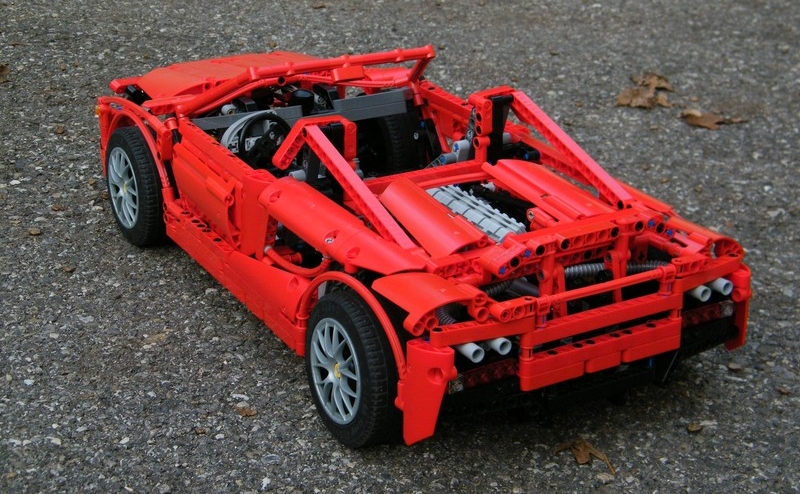 The next interesting features are the opened part of the car. First the doors can be opened with two damped shock absorbers. They are placed underneath the seats and are operated with a soft push on the connecting rods, as you can see, the doors are opened in the Lamborghini style. Then, the top is convertible, as mentioned in the name roadster. The top is operated by a damped shock absorber placed under the engine. It's operated with a soft push on a part accessible in the center of air-vents. The functioning is based on a parallelogram with a lock point. To finish, the spoiler can erupt, with the 4th damped shock absorbers, placed after the engine. This damped SA operated a connecting rod which lift the spoiler. The release is obtained with a push on a axle under the frame.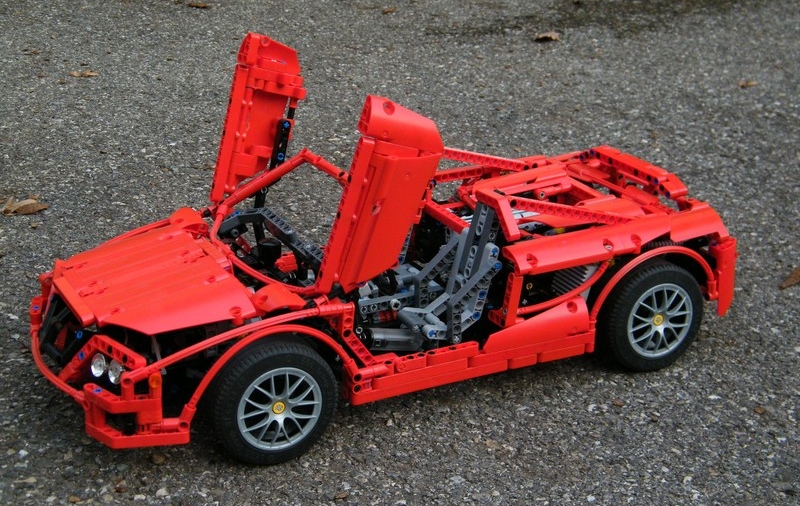 To conclude with the design : it was made with the new panel and flex system. It allows me to use light amount of red part and have homogeneous bodywork thanks to the curve of those panels. Therefore I decided to make the instructions.
Building Instructions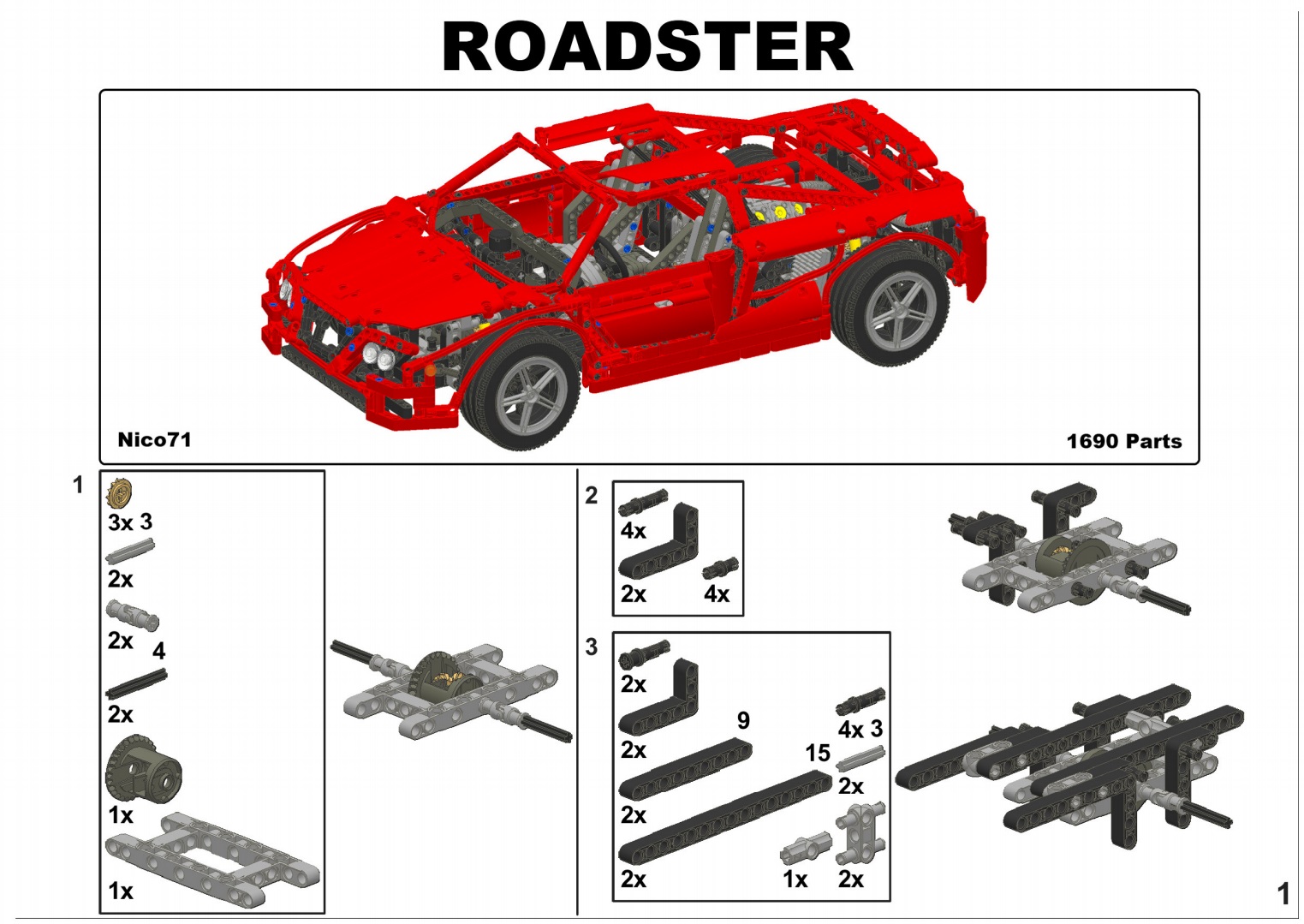 As I said I have made pro building instructions using MLcad and Lpub with huge work on it because many many parts, flexible parts and so on, I hope you will enjoy the quality of this instructions !. As usual, you can buy it for 10€ and then download the instruction immediately. Here is the complete bill of material in picture file :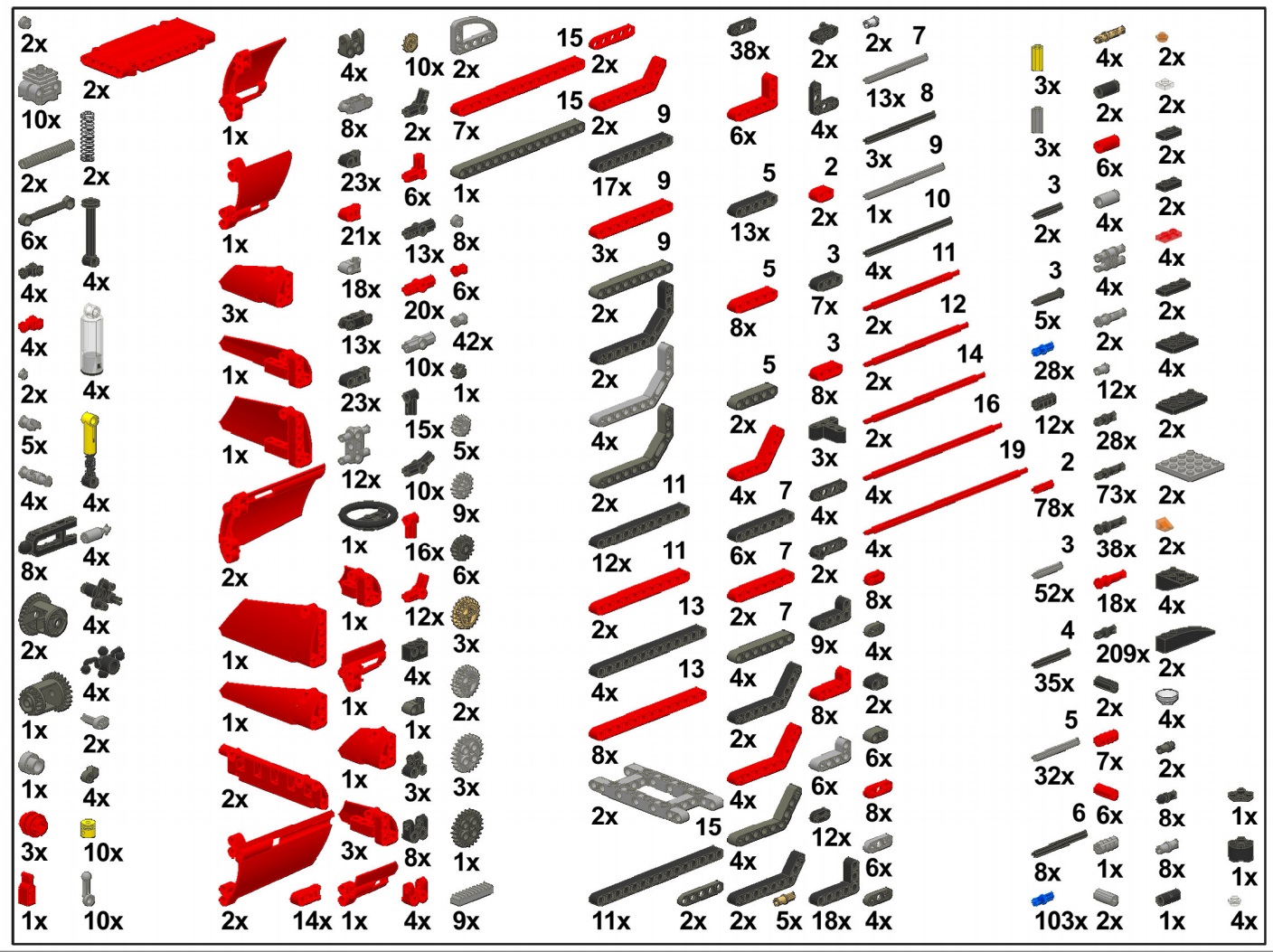 But you can also checked it on rebrickable (or make any export you want)

Want to check before if you can build this moc ? The Roadster has been indexed to Rebrickable.com, the website which matchs your parts with mocs !
You can buy the instructions with the following button for 10€.
After your payment, you will be redirected to a page for downloading your instructions, and will receive also the link to download by email. Please check the spam box and be patient to receive it. If you have trouble to download your copy of the PDF after payment or open the document, do not make a paypal dispute, please contact me using the contact form. The link to download the instructions expires within 24h. Contact me if you have lost your instructions. Note that you can print it, but not copy or distribute. Thank you for supporting my work 🙂
Here is some preview of the building instructions :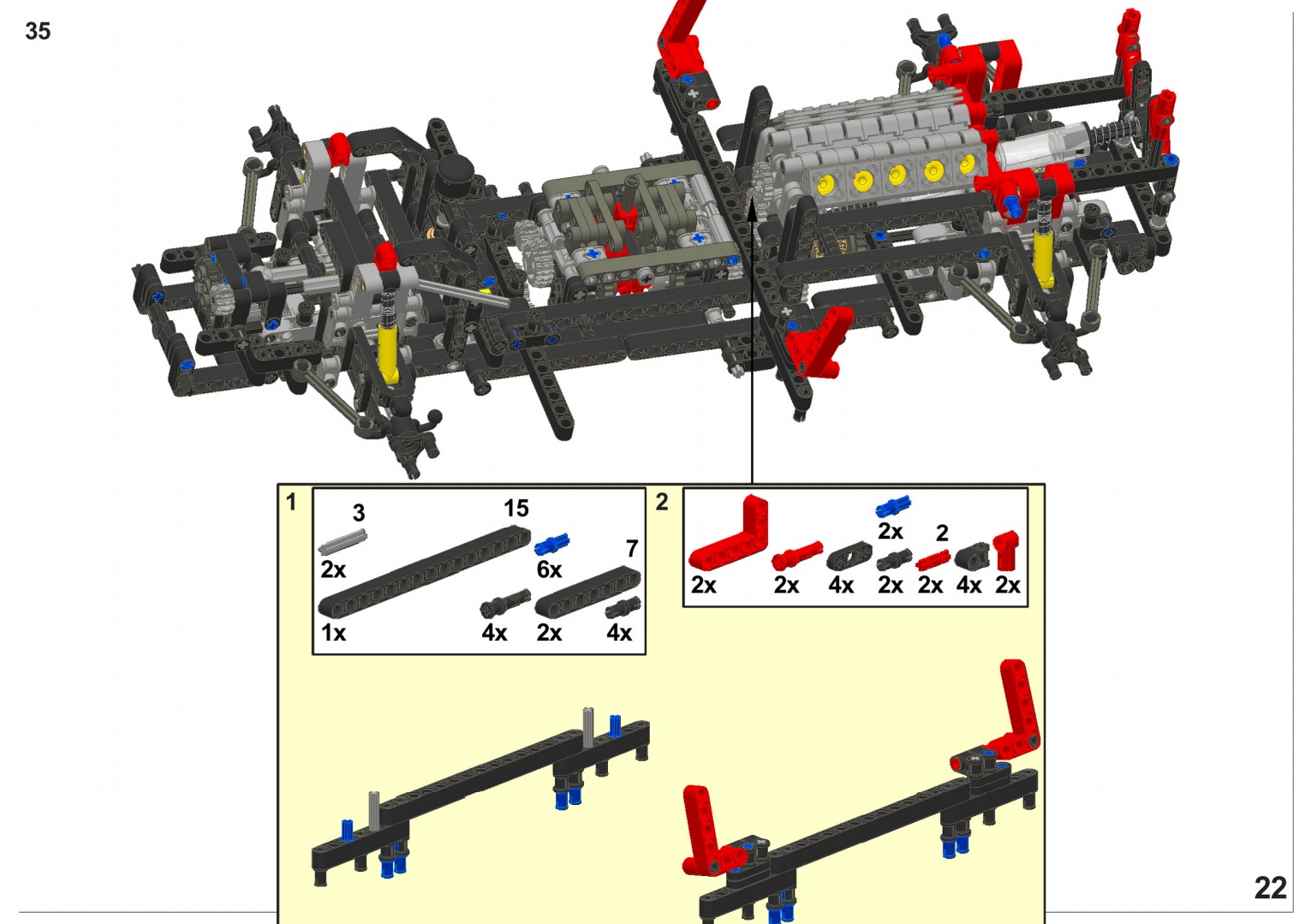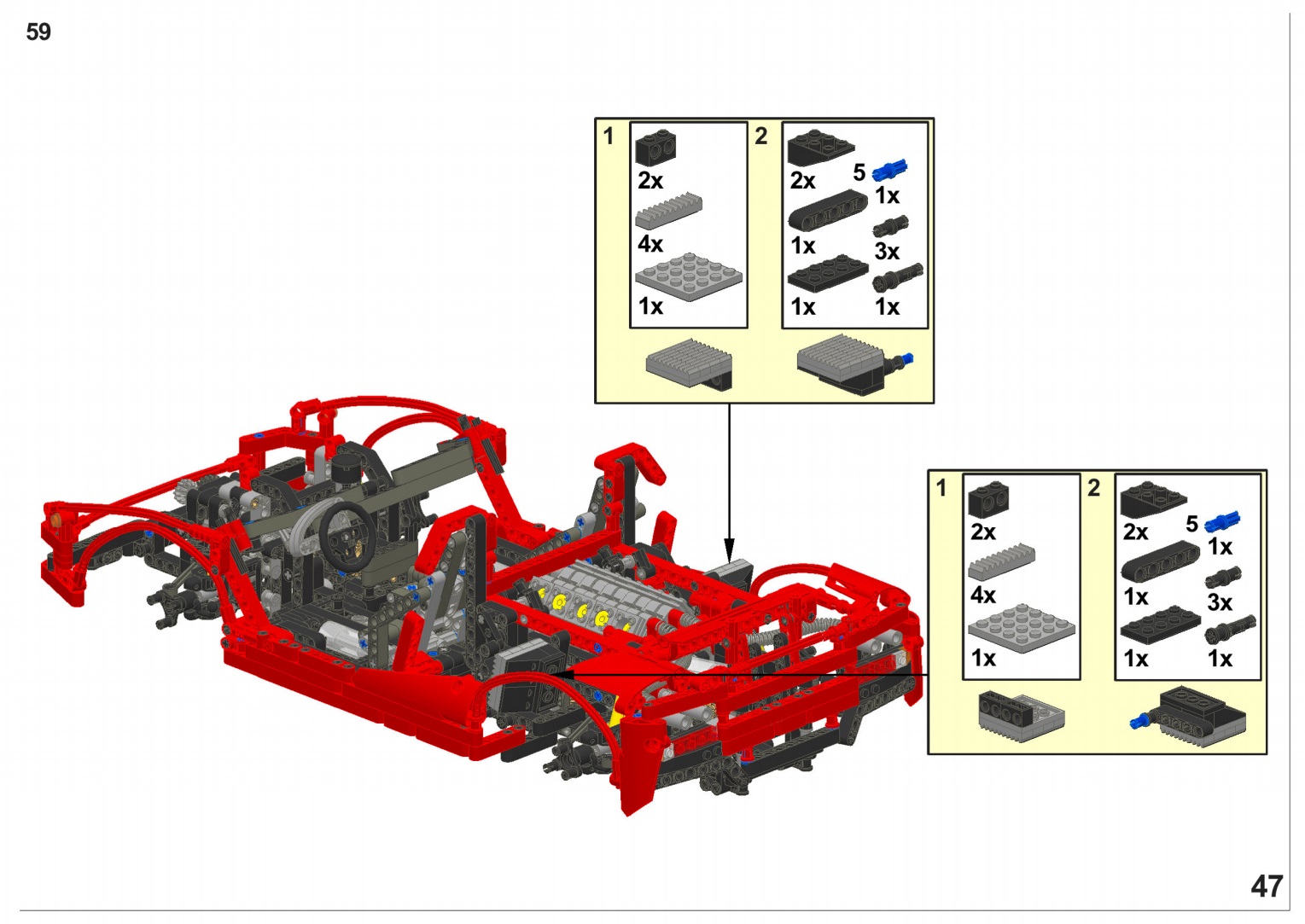 Nico71 – 2010