A technic helicopter that I designed for competition "take the challenge" on the official lego website. Features rotating and swiveling main rotor, and rotating tail rotor. Including building instructions.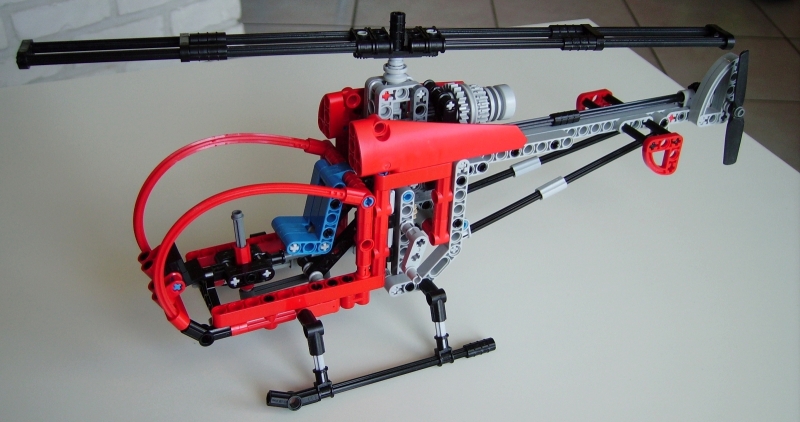 The construction was really classic. The frame supports all the components. The handle on the left is used to rotate the rotors. The mechanism of swiveling is composed of two main parts. The first is the part used for swivel on the right/left directions. It's composed of a axle which pushes or pulls a 9L connecting rod connected to the main rotor. The second part is used to swivel on the forward/backward directions. It's composed of a connecting rod 6L which pushes or pulls the slide system, and with a 45°-oriented liftarm transforms the movement to the main rotor.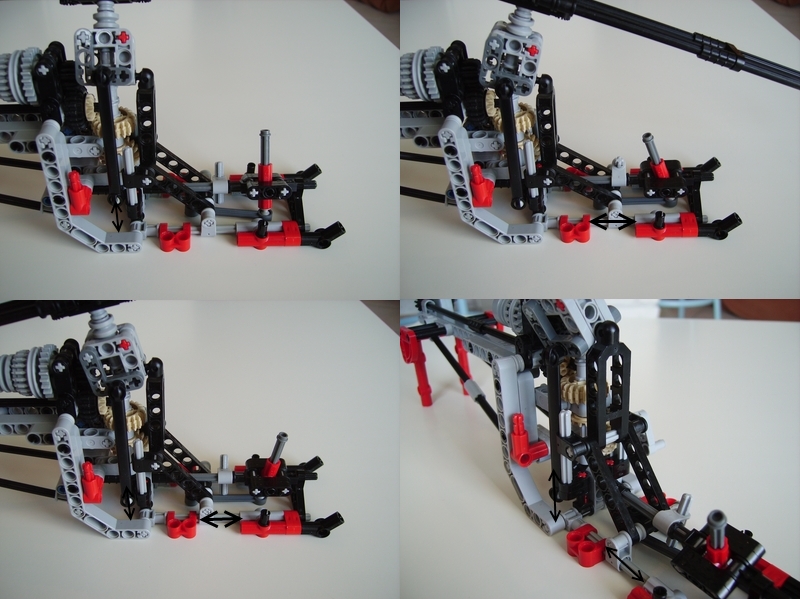 Building Instructions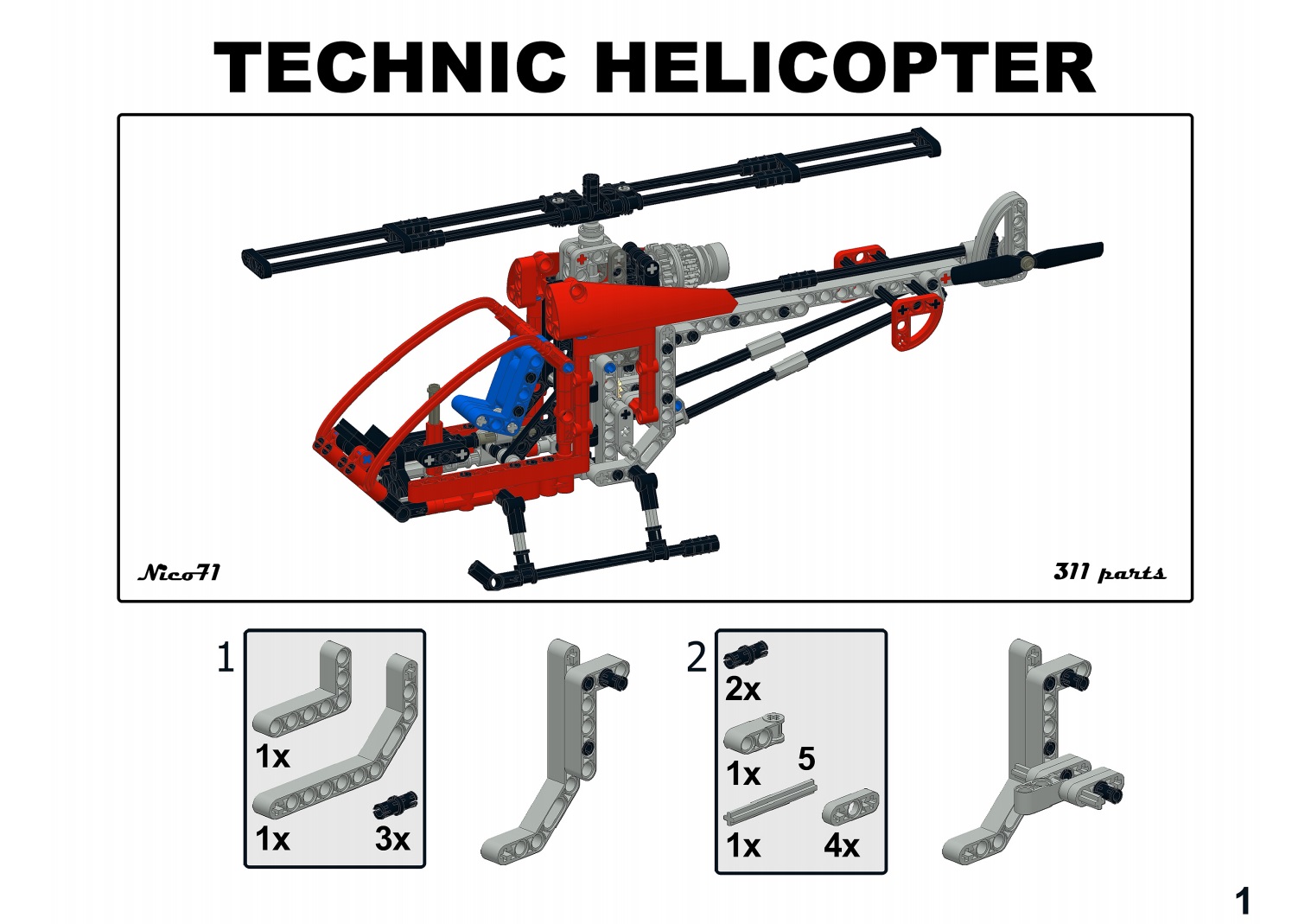 I have made pro building instructions using MLcad and Lpub. As usual, you can buy it for 5€ and then download the instruction immediately. Here is the complete bill of material in picture file :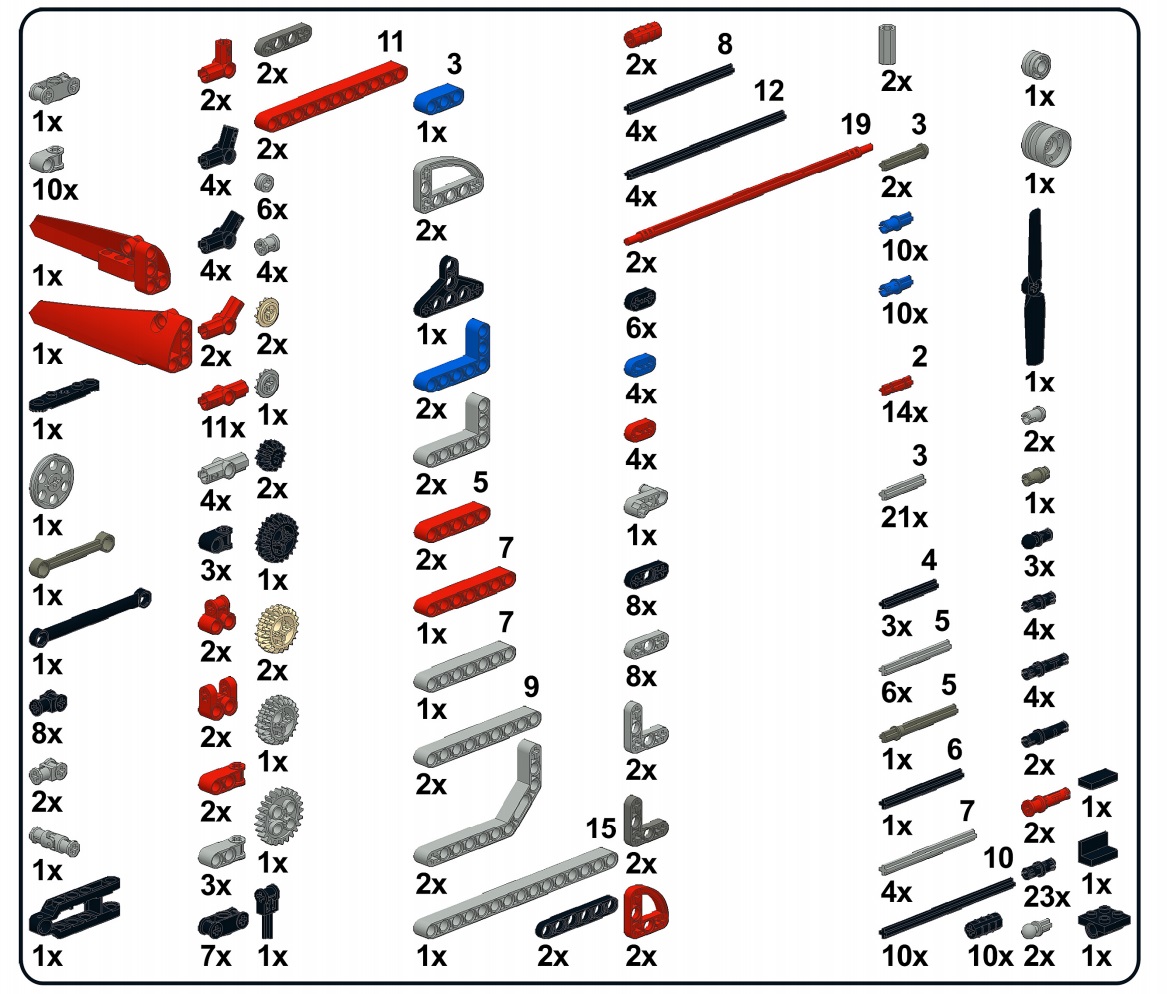 But you can also checked it on rebrickable (or make any export you want)

Want to check before if you can build the Helicopter ? The Helicopter has been indexed to Rebrickable.com, the website which matchs your parts with mocs !
You can buy the instructions with the following button for 5€.
See it on the Shop :
A LEGO Technic helicopter, features rotating and swiveling main rotor with joystick in the cockpit, and connected rotating tail rotor.
After your payment, you will be redirected to a page for downloading your instructions, and will receive also the link to download by email. Please check the spam box and be patient to receive it. If you have trouble to download your copy of the PDF after payment or open the document, do not make a paypal dispute, please contact me using the contact form. The link to download the instructions expires within 24h. Contact me if you have lost your instructions. Note that you can print it, but not copy or distribute. Thank you for supporting my work 🙂
Here is some preview of the building instructions :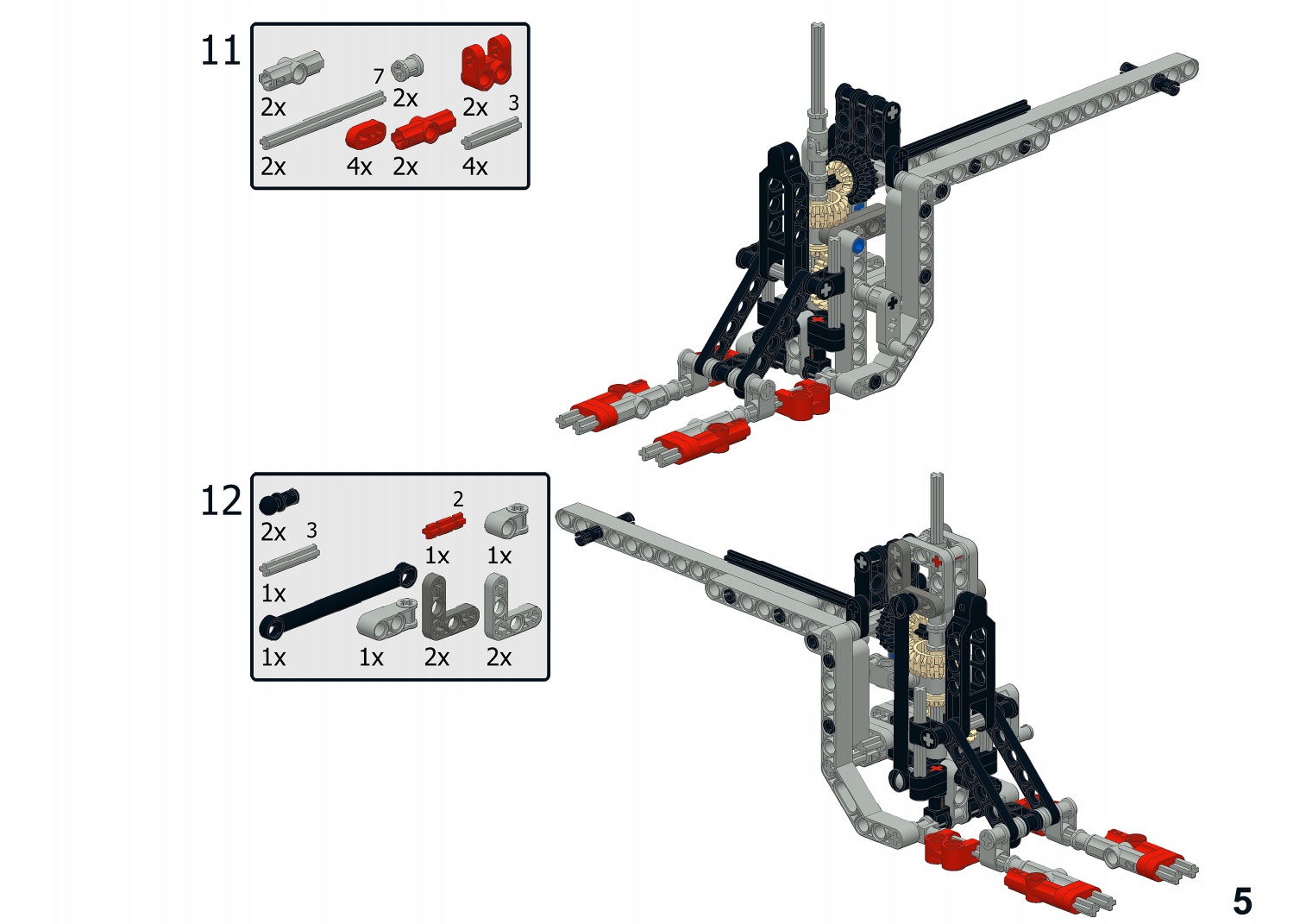 Designed in 2010