A bulldozer with autovalve, equipped with drive, lifted and swiveling front blade thanks to pneumatic autovalves. Including building instructions.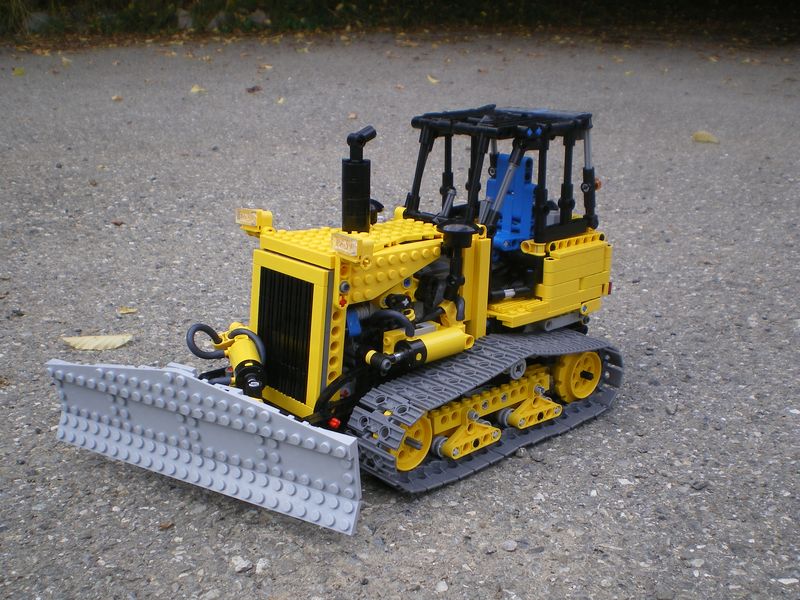 Original autovalve idea by Sariel. The bulldozer is equipped with 2 XL motor to drive it with a 12/20 reduction. Two M motor drive the autovalves which operate the switches and compressors. The battery box is located under the cab.
I have created the building instructions. You can watch them by browsing my webiste or :
Downloading the Zip Archive of the Bulldozer With Autovavle – 10mo, ZIP.
Designed in 2008