Inspired by the 8258-B model, with gearbox, suspensions, fake engine, steering with HOG. Including building instructions.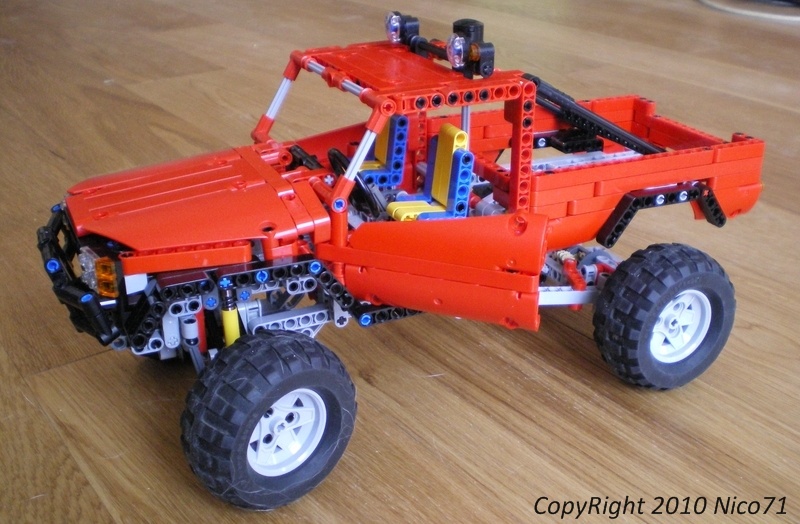 The truck was designed to have a playable and classic pro-truck with functions of supercar. That is why it has 4-speed gearbox, suspensions, fake engine V8, steering with HOG with a by-pass of the gearbox. The bonnet can be opened. But the interesting thing is that you could rebuilt it with the building instructions because it is mainly composed of parts of 8258 + shock absorbers, steering parts and wheels.
I have created the building instructions. You can watch them by browsing my webiste or
Download the Zip Archive of the Truck's instructions, 16mo, ZIP.
Designed in 2010