A technic helicopter that I designed for competition "take the challenge" on the official lego website. Features rotating and swiveling main rotor, and rotating tail rotor. Including building instruction.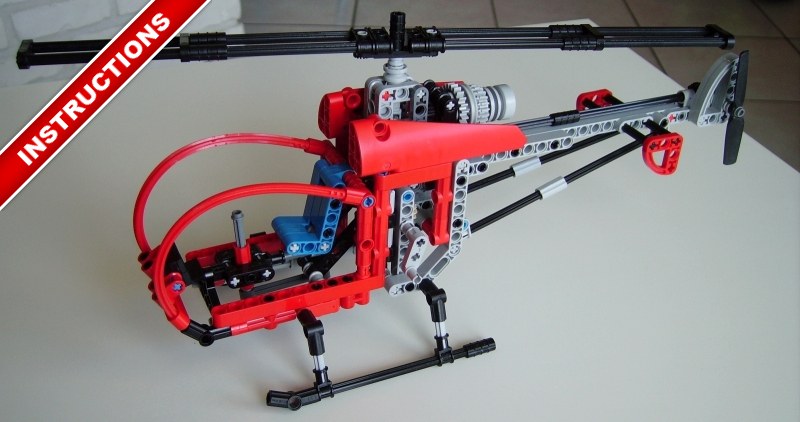 The construction was really classic. The frame supports all the components. The handle on the left is used to rotate the rotors. The mechanism of swiveling is composed of two main parts. The first is the part used for swivel on the right/left directions. It's composed of a axle which pushes or pulls a 9L connecting rod  connected to the main rotor. The second part is used to swivel on the forward/backward directions. It's composed of a connecting rod 6L which pushes or pulls the slide system, and with a 45°-oriented liftarm transforms the movement to the main rotor.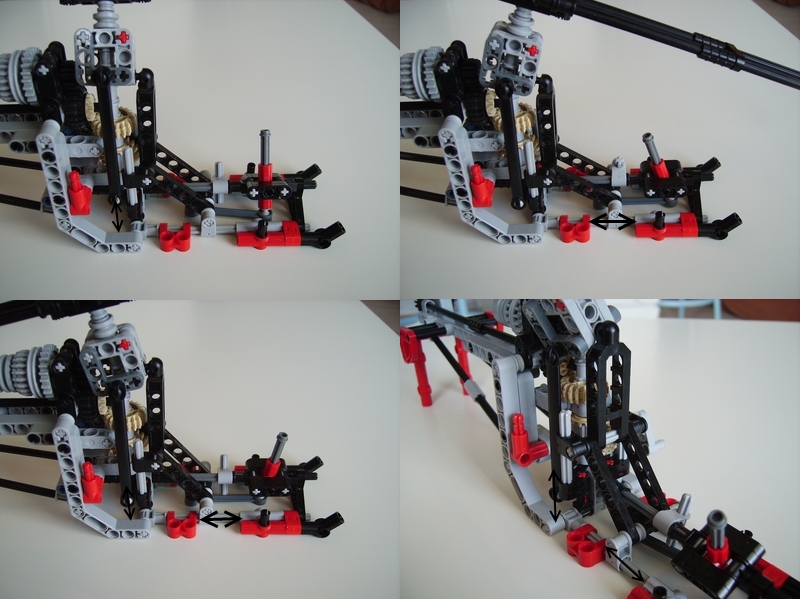 I have created the building instructions. You can watch them by browsing my webiste or
downloading the high definition PDF. Helicopter – 16mo, PDF.
Want to check before if you can build the Helicopter ? The Helicopter has been indexed to Rebrickable.com, the website which matchs your parts with mocs !
Designed in 2010
Related posts: