A module I designed for the french meeting setechnic 2010. Including free building instructions.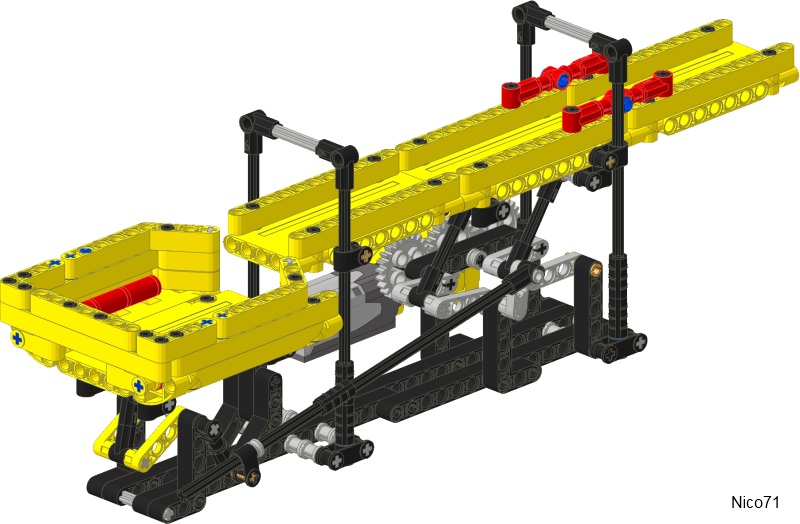 The functioning is very easy : the motor drives a worm gear with a 24t which drives another 24t. Two crank-connecting rod system give the wave movement to the main banister. A other crank-connecting rod system with a push bush operate the lifting of the drip tray. I have created the building instructions with SR3D builder for the building and Lpub4.0 to create the instructions. The result is great and readable, like official building instructions from Lego. If you have working trouble, lift slightly the drip tray (1 stud).
The building instructions are free to download :
A Great Ball Contraption module in LEGO Technic, using a wave movement to move the balls from the input to the output. With free instructions.
Designed in 2010