Forest harvester with pneumatic arm, pendular front suspensions, steering, fake V6 engine and rotating turret. Second version is only built with 8436 parts.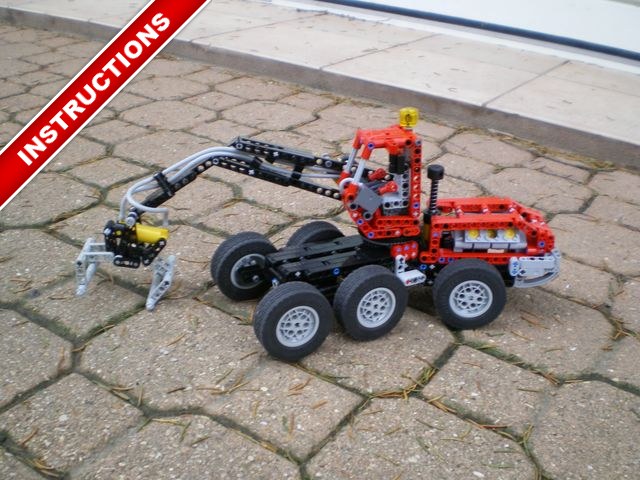 Front suspensions are double axle suspensions, the rear axle is rigid and connected to the fake V6 engine. Flashing light is connected to the rear frame and steers it. The turntable is operated  manually. Pneumatic arm is made with 2 pneumatic cylinders. The first part on frame is composed of two liftarm parallelogram system and second with a classic claw. The second version of this moc was only built with 8436 inventory (follow the building instructions link). It's also my first One-Set-MOC.
I have created the building instructions. You can watch them by browsing my webiste or
Download the high definition PDF building instructions. Forest Harvester by Nico71 – 16 mo, PDF.
Want to check before if you can build this moc ? The Forest Harvester has been indexed to Rebrickable.com, the website which matchs your parts with mocs !
Designed in  2007
Related posts: