Truck With Pneumatic Arm
My first truck in studfull. Features fake engine V6, steering, pneumatic arm with internal compressor and opened cab.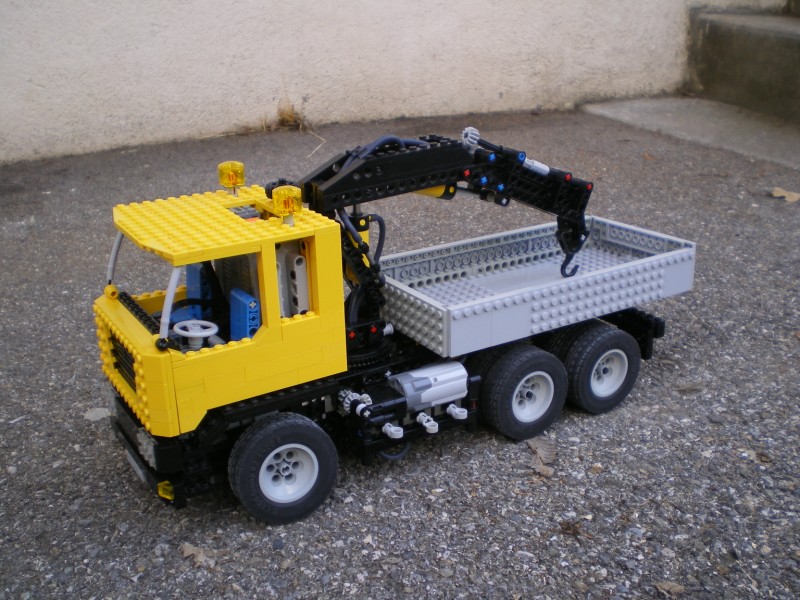 The truck is designed on a frame and cab in studfull. The fake engine V6 is connected to the both rear axles. The steering is operated by the HOG on the cab, the steering wheel turns with the wheels. The cab can also be opened to show the fake engine V6. The pneumatic arm has 2 sections with 1 pneumatic cylinder per section. A M drives the 2 compressors on the right side, they provide pressure to pneumatic circuit. The rotation of turntable is operated by a pneumatic cylinder placed under the skip. I used the same configuration as on the 8868 truck. To finish, the last section of the pneumatic arm is an extended section with racks.
Brickshelf Gallery : http://www.brickshelf.com/cgi-bin/gallery.cgi?f=377829
Designed in 2009