A small Motorized Wheel loader, featured drives, steering, light, lifted and tilted fork.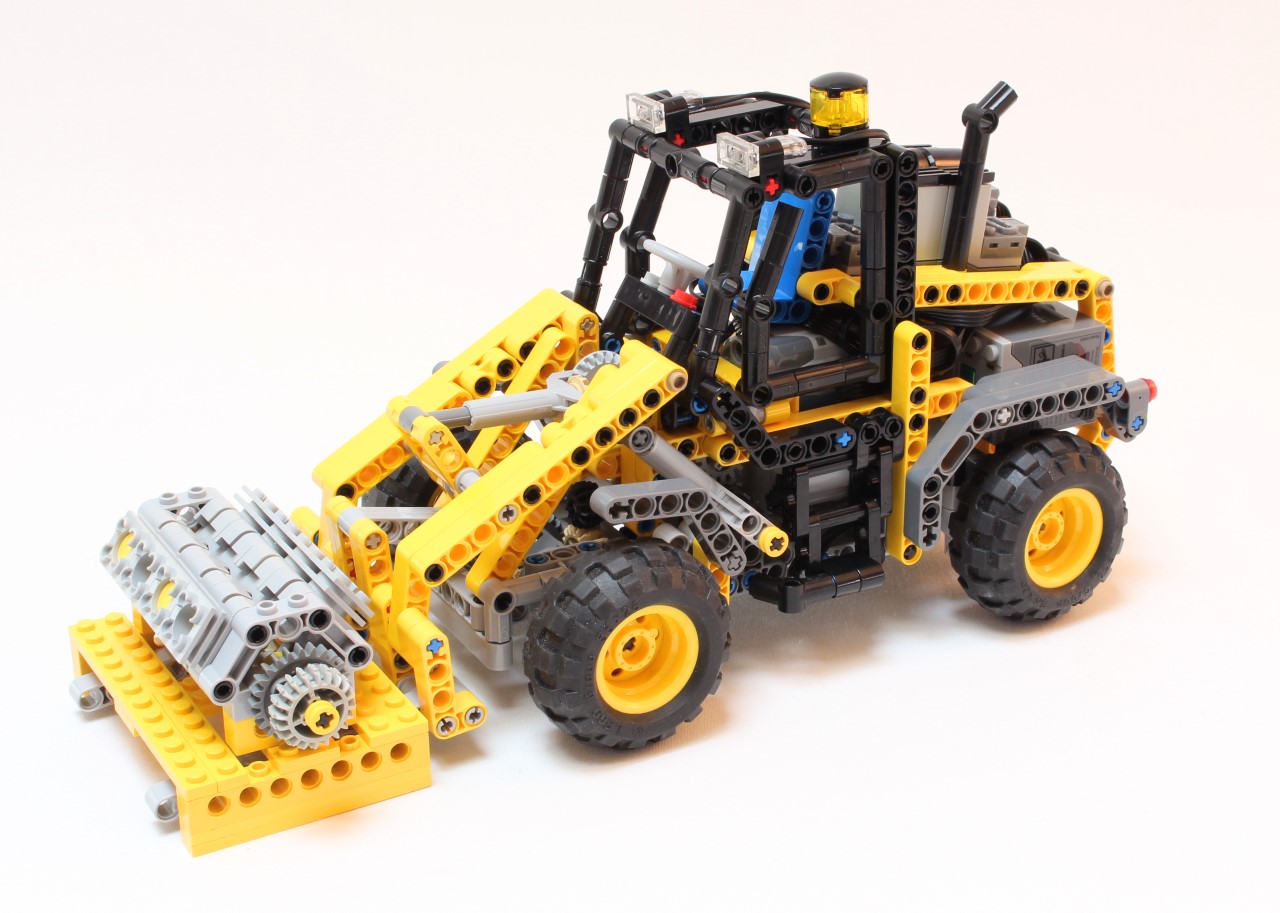 I have designed this small loader for a special project, that I will talk about later. I wanted to create the small loader as possible, with drives, steering, and functional fork.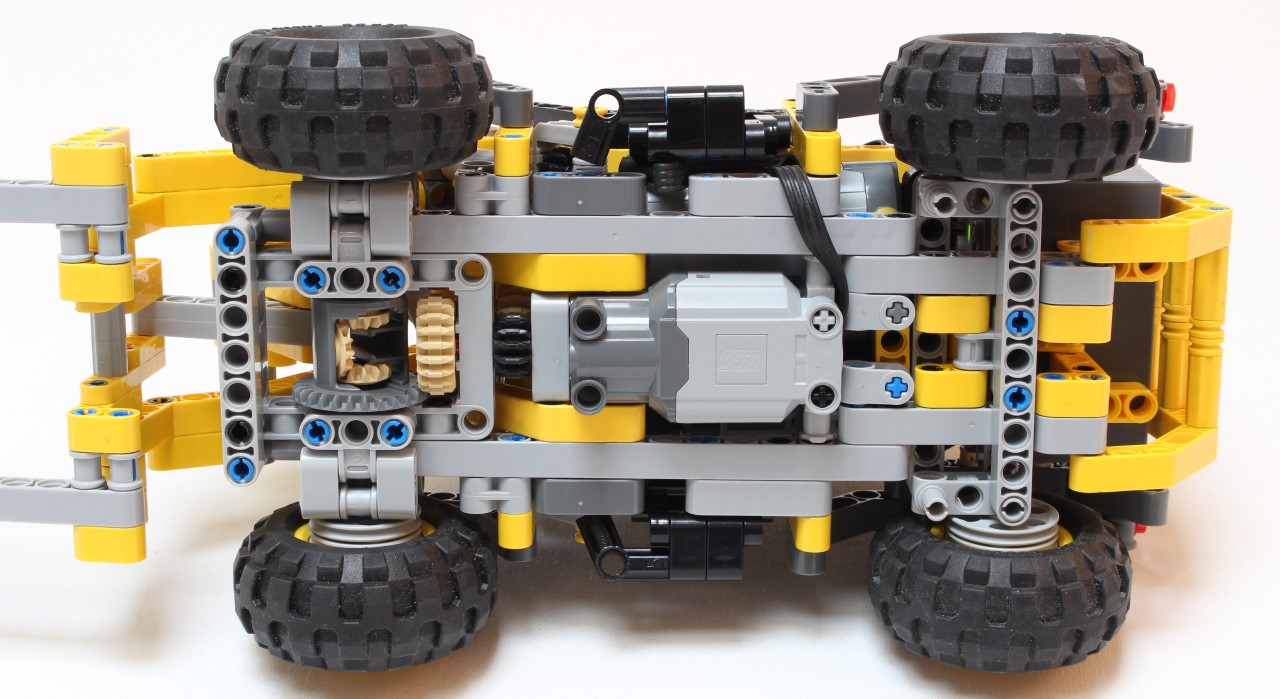 The functions are quite basic but well integrated. The drives is ensured by a L motor, connected to the front axle with 12/20 and 20/diff gearing. Ensuring a good speed but needing the proportional remote control from train to make accurate movements. The steering is operated by a servo motor located upside the L motor and drives the rear axle. The turning radius is quite high but combining with the small wheel base it ensure good turnability.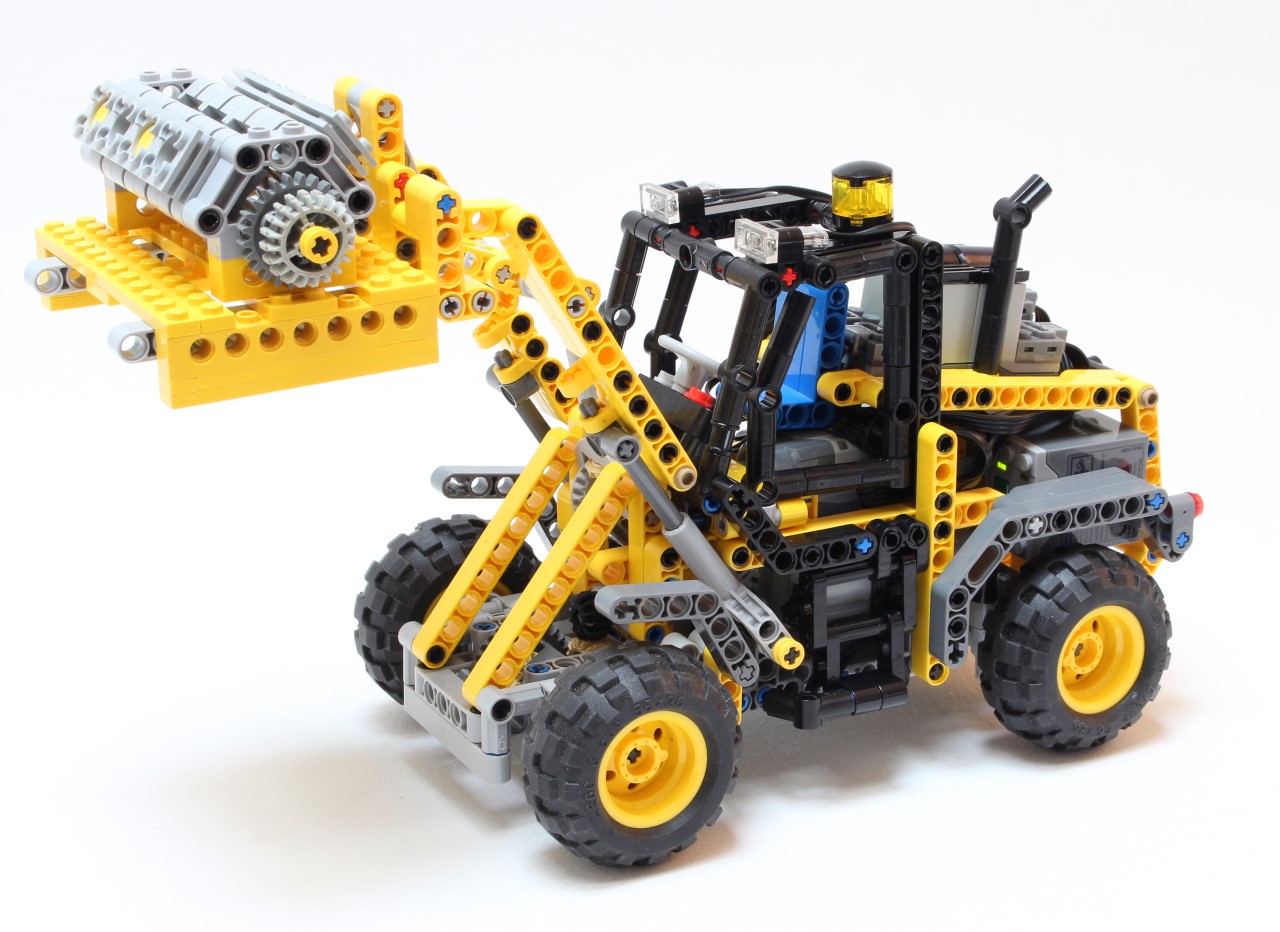 The raising and tilting of the fork are operated by M motor and linear actuator. The first M motor is located near the servo motor upside the L motor of driving. It drives the whole axle which crossed the model and gives power to the two linear actuators on each side, ensuring the raising of the fork. A second M motor is located on the first, driving the center linear actuator in order to tilt the fork. Note that the model is equipped with special kinematic on the main arm ensuring the fork to be on the same position when it is raised.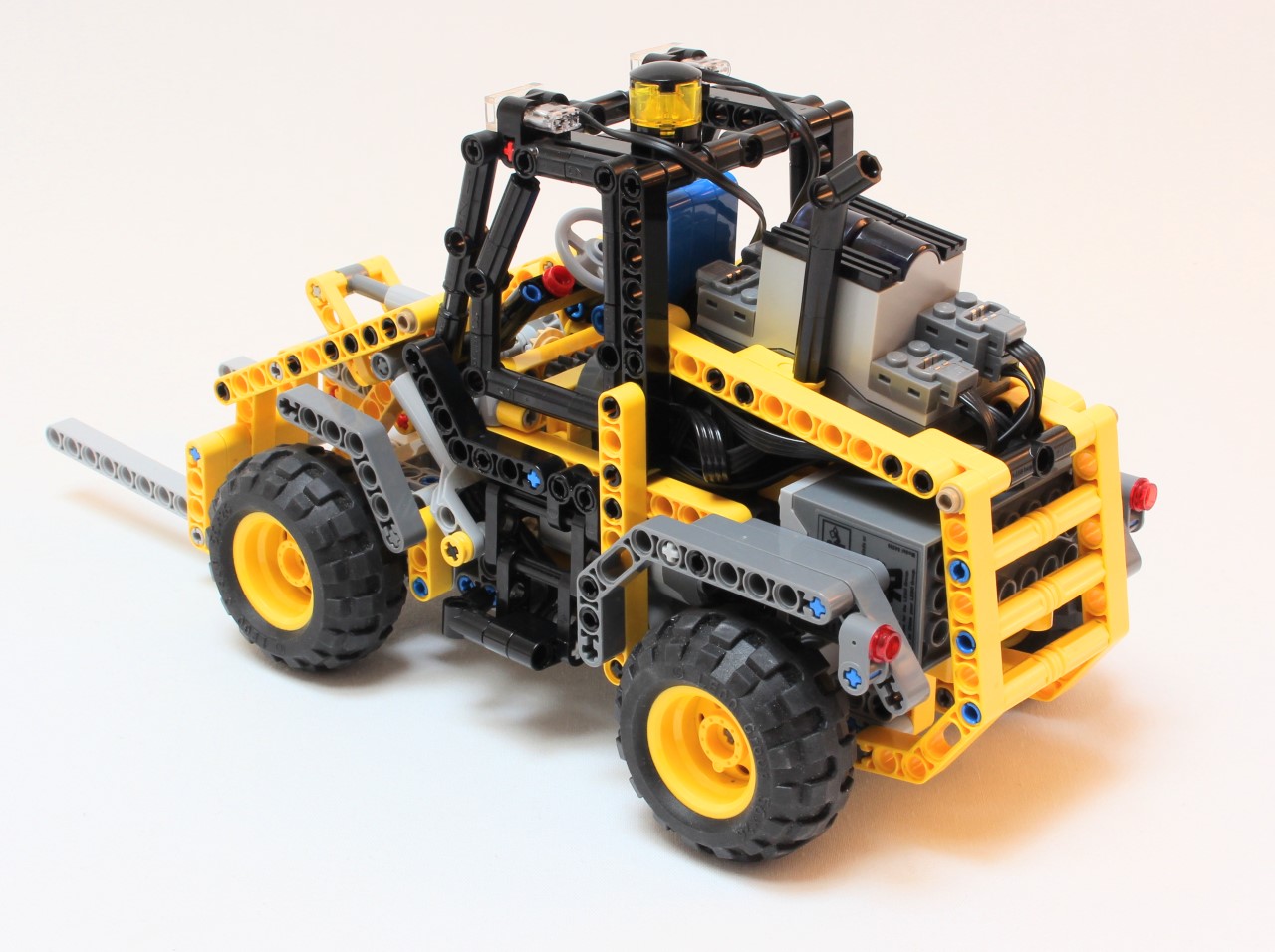 Combining the high position of the fork and tilting, the good speed of driving, and the steering, the model is very playable and accurate. The model is powered by a Lipo Battery box, thanks to its size it fits on the rear in transversal position with the two IR received on it. With standard Battery Box, it would have not been possible. Due to IR receiver the rear is quite full but the cabin has a minimum of detail with seat and steering wheel. In addition to that, the both light on the top is powered when the fork is raised.
You can see it in action here :
I have made some detailed picture to create the building instructions as a photo sequence. There is no rare parts on it except the 2 M motor, 1 L motor, 1 Servo Motor, The lipo battery, 2 IR receiver, 4 wheel with yellow rims and 3 linear actuator. The rest is widespread.
You can download the ZIP archive here : ZIP Archive – Photo sequence Instructions (18mo)