A buggy I designed for the exhibition Fana'briques 2010. Features steering with steering wheel and HOG, fake engine, suspensions and lights. Incuding building instructions.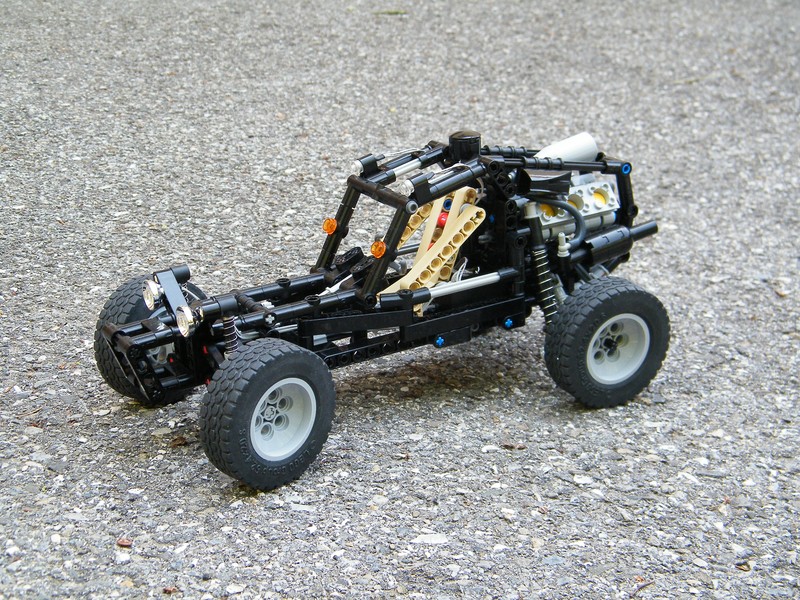 I decided to build this buggy because I would like to demonstrate the possibilities of Lego Technic at Fana'briques. It was a success, the spectators like it. It was built on a main frame composed of 3 parts : cab, front axle and rear axle. The front axle is equiped with the steering, a U-join enable the steering on the steering wheel. The HOG is placed behind the seat with a 12/20 gear. The fake engine is connected to the right wheel with 2 U-join, because I don't have enought space to put a differential.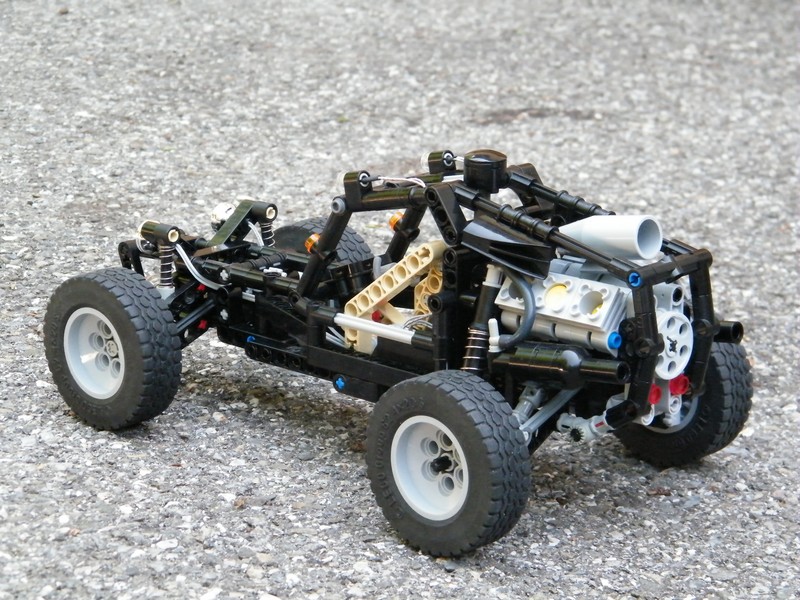 The buggy has independent suspensions on all wheels. To finish, I equiped the buggy with the JrKit from eLite to give lights. The battery box is the small 2×4 brick placed on the left of the seat.
The building instructions are available. You can watch them by browsing my website or
Download the Zip Archive of the Buggy's instructions, 7 mo, ZIP.
Designed in 2010