A small black motorized car, featured non-offset steering, drive, openable bonnet and doors, with german sedan sport car looking.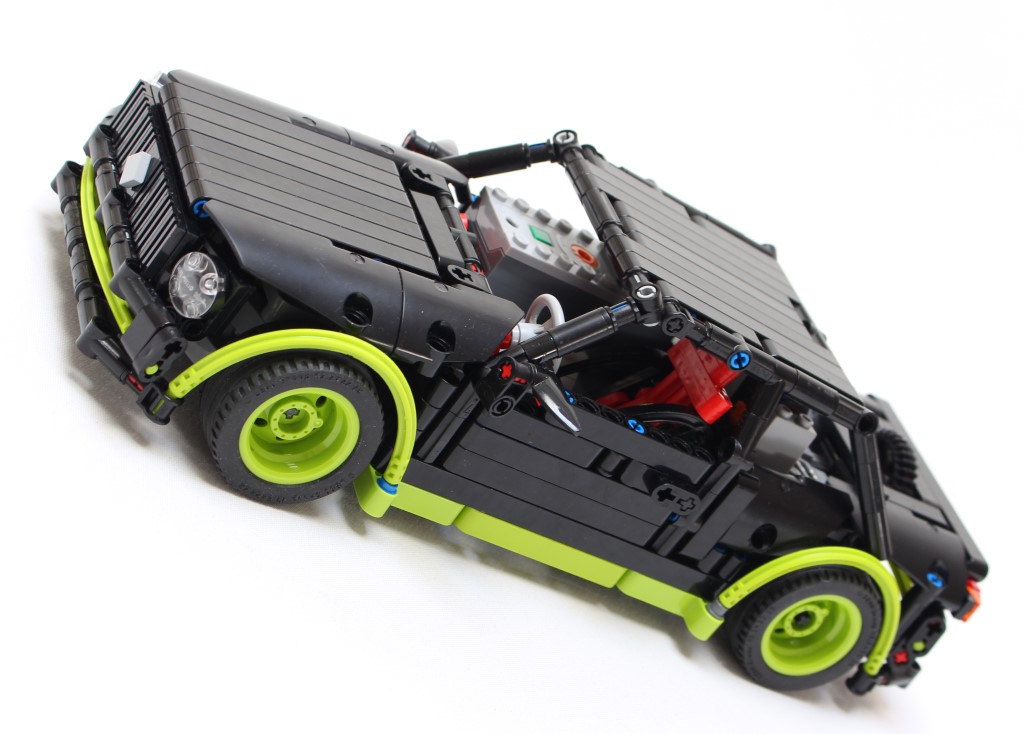 After wining 100€ of lego thank to the April rebrickable contest. I choose to buy the following lego set : 42047, 42050, 42046, mainly for the part and the set. With the 42047 and 42046 I have consequently more black panels and lime rims. And I wanted to use it in a moc.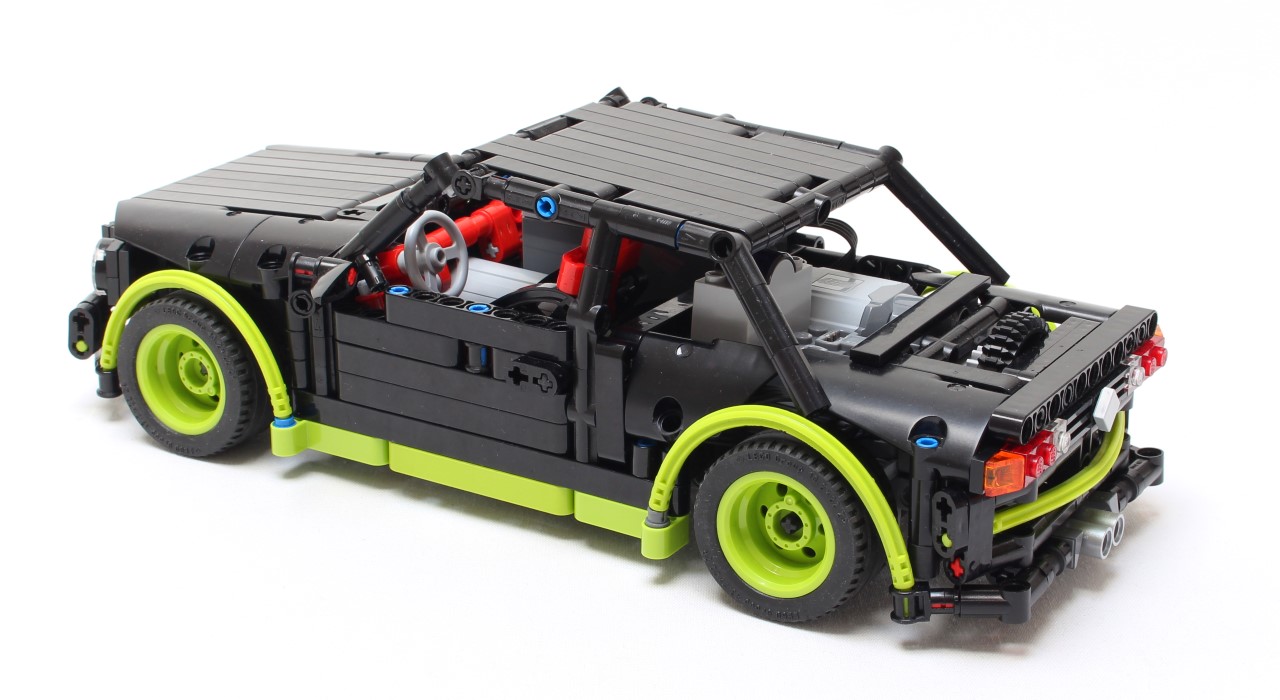 The car is motorized by a L motor with 36/12t and 20/diff gearing which offers good speed and torque. The steering is operated by a servo motor and a special linkage about steering. It uses a non offset steering which enables to rotate the wheel in a small room in the arch of the mudguard. Thanks to this, I have made small arch mudguard which is better for design of course. There is no suspension. The battery box is a lipo version in order to reduce the weight and room taken by it.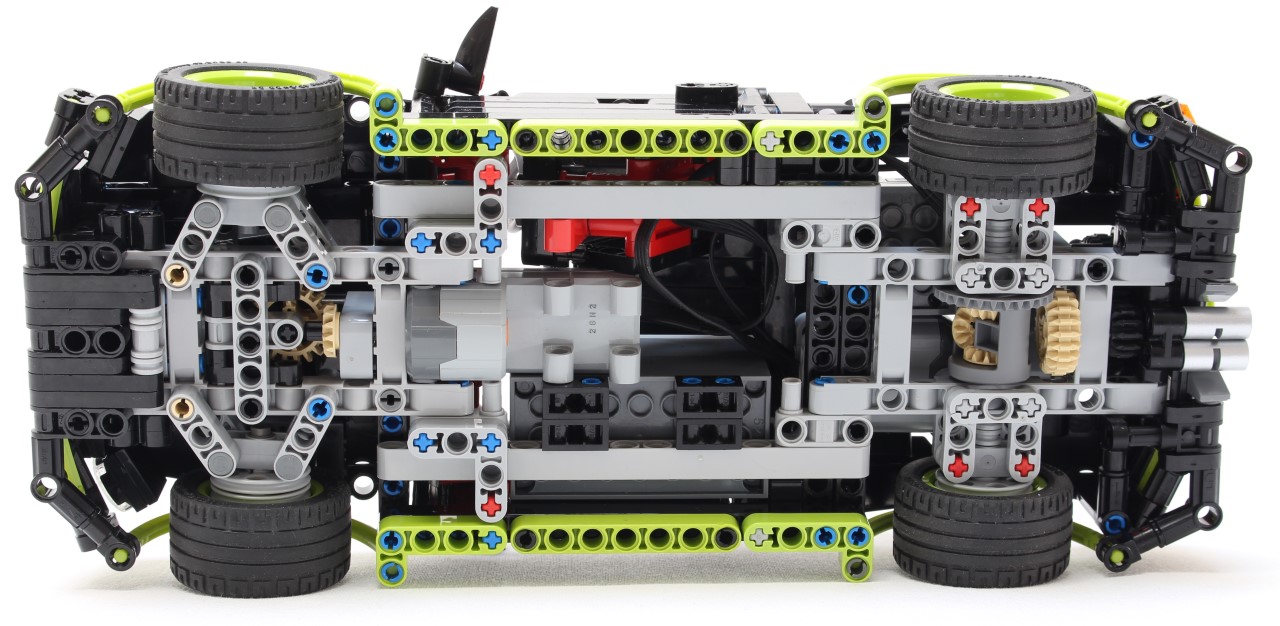 Regarding the design, I choose to make a sedan car inspired by german looking car like BMW or Volkswagen. With a sport racing looking, thanks to the lime color on the rims and lower side body, large arch with mudguard, and side panel with black color. The interior is also detailed with the bucket seat and red dashboard.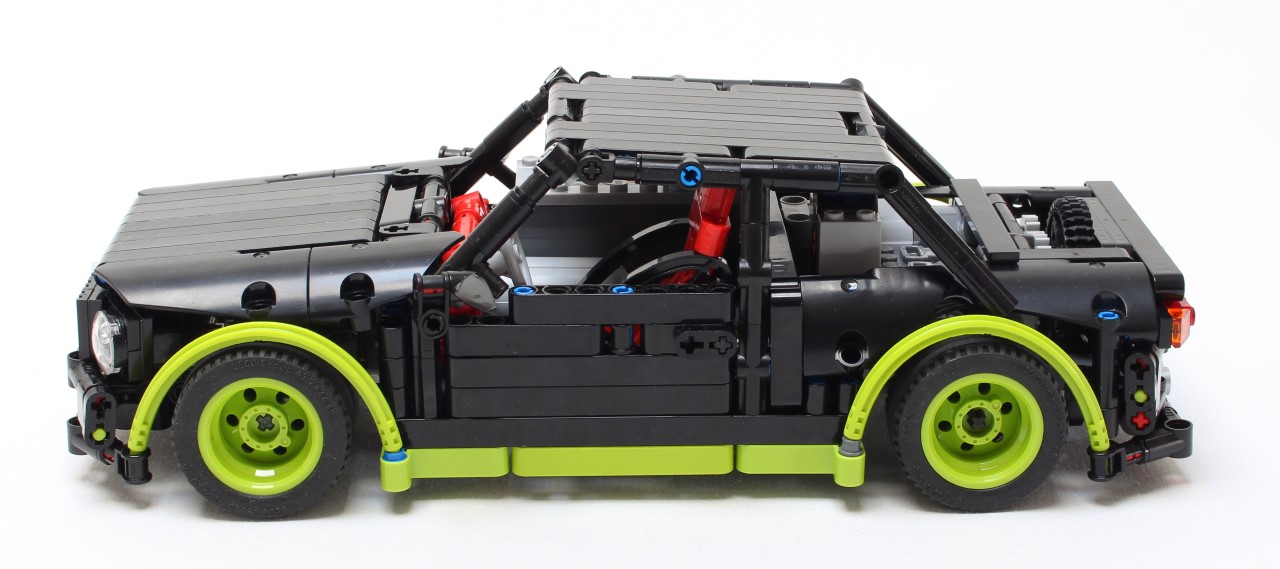 Also, the doors and bonnet can be opened to see steering mechanism of interior.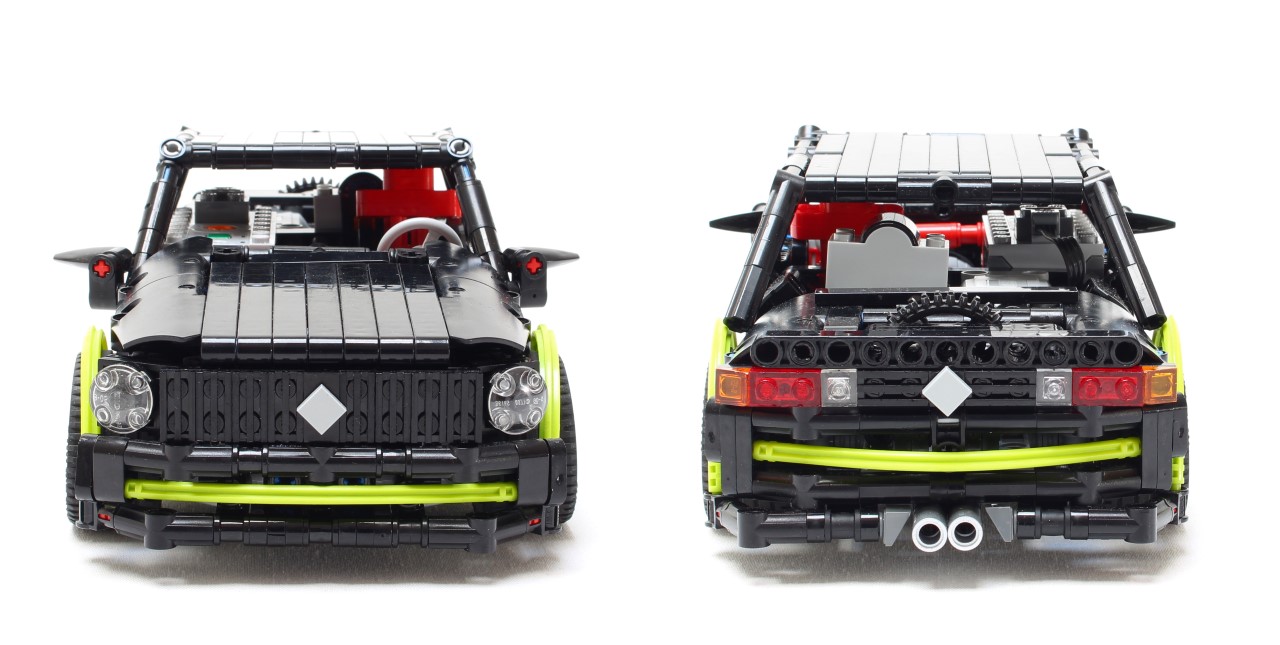 See it in video :
As usual I have taken some picture during the dismantling, to enable you to rebuild it.