A second one set moc from 8275. Including building instructions.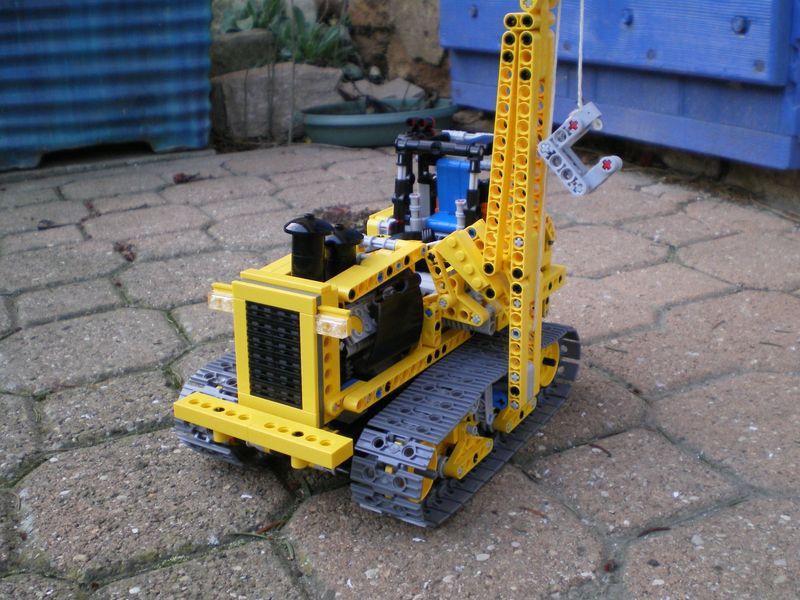 The moc is built on the same frame as my crawler loader. Two XL drive the tracks with 8/24 reduction, a M lifts handling arm and one other operates the winch. The moc is also equipped with a fake V6 connected to the right track.
I have created the building instructions. You can watch them by browsing my webiste or
Downloading the zip archive. Pipelayer By Nico71, one set moc of 8275, Zip – 10 mo.
Designed in 2008