An icon of Italy, features drive, steering, suspensions, and fake engine.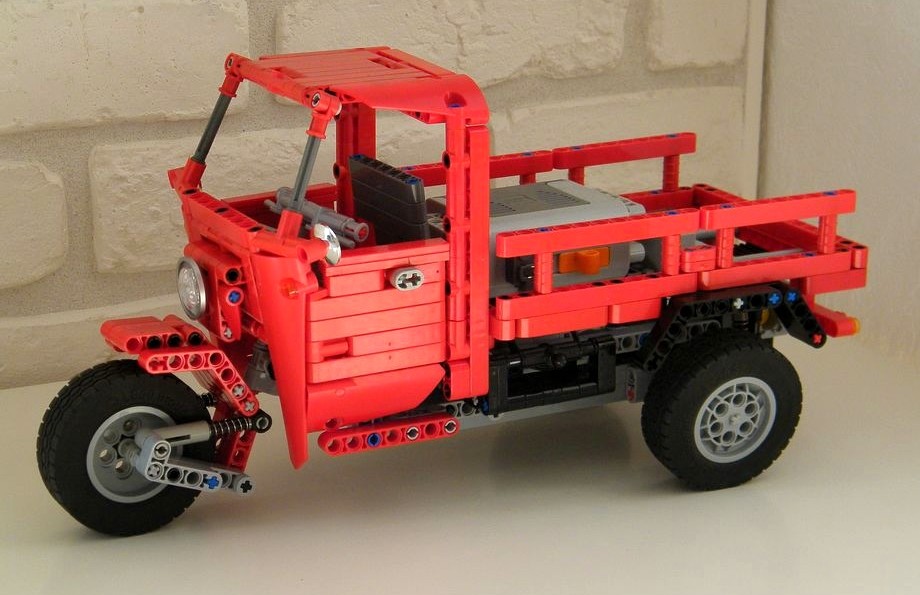 A short time after come back from Italy, I decided to create one of the most emblematic vehicle in Italy : the Piaggio APE. My model was based on pre-70′ APE which have a lot of curved shape and a mudguard attached on the front wheel.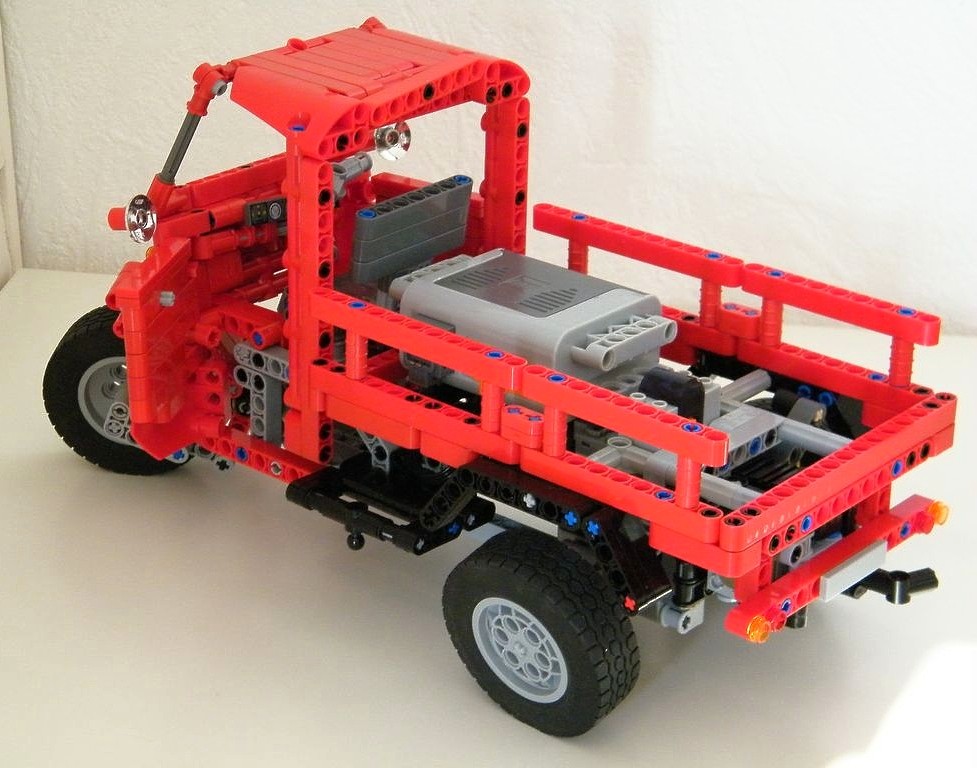 Regarding the functions, a Xl drives the rear differential, then two CV-join power the rear wheels. The steering is operated by a M-motor with a worm screw on a 24t clutch gear and then a connecting rod with a lever. The suspension are composed of two swinging arms on the rear and one on the front. In addition, a fake engine was placed on the rear which is connected to the differential with 20/12t gear multiplication. Of course, some parts of the moc can be opened for instance the doors and the tool-storage.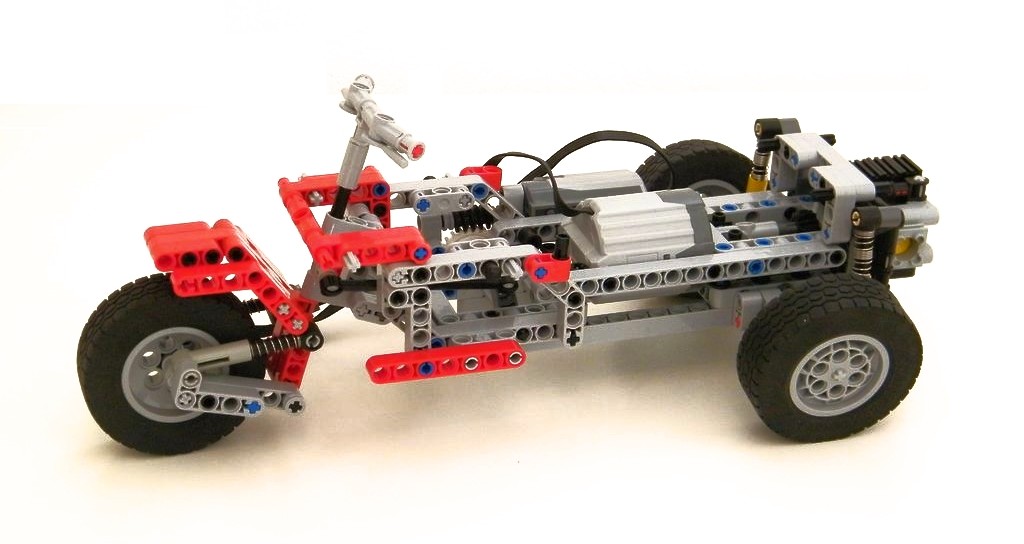 The frame was built for two purposes : simple and robust. That is why the frame is composed of HOT beam underneath in order to gain room. Then the bodywork was arranged to fit on this frame with some connections and of course a rounded shape thanks to new panels. To finish, the Piaggio is fully remote and functional :
I have created the building instructions. You can watch them by browsing my website or
Downloading the high definition PDF building instructions. Piaggio APE by Nico71 – 8 mo, PDF

Want to check before if you can build the Piaggio APE ? The Piaggio APE has been indexed to Rebrickable.com, the website which matchs your parts with mocs !
You can find a 3D model in STP format of this creation, made by Ulf Steinfurth on GrabCAD (account needed to download)