In order to close the year, I would like to talk about the beginning of my story, the blog and give you some statistics.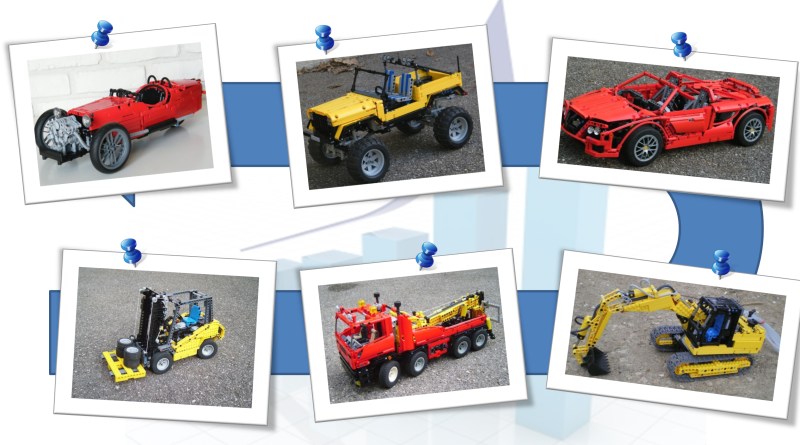 Let's back to January 2007, it was the end of my dark-age thanks to the 8420. During 8 months, I created moc with my small collection only composed of the 8420, 8436 and 8284. It was mainly trucks and cars. In September, I discovered the french community Setechnic, I was consequently not alone working with Lego. Then with my diligent work at setechnic, I became a moderator and continue to create mocs. In December, 2010 I decided to create my own blog in English, why ? For many reasons : I have tried Mocpages but it was not really good (loading time, convenience, user-friendly). At the same time, I was featured many time on Technicbricks and started to read Eurobricks Forum. That is because I had had English readers that I decided to create this blog. In order to reduce the amount of time to manage my website, I decided to put all my work on my blog for English people and used the blog for the storage of building instructions.
Nico71.fr, what is it ?
Nico71, it is :
1000 visitors / day
3500 read page /day
90 mocs, 40 building instructions
123 videos / 3400 pictures
My website groups all my work with Lego, as far as I started to take pictures. Since 2009, I decided to create the building instructions because people always asked for it. The statistics show that it is the most searched things for those who read the blog. That is why, I recently decided to group all the building instructions on nico71.fr rather than Brickshelf. Also, I have decided to put online exclusively HD pictures on nico71.fr, the lower resolution are hosted at brickshelf and are used for forum convenience. The aim is to regroup all you need here to build my moc, including of course the building instructions, the bill of material and picture taken from the finished model. This is the purpose of this blog :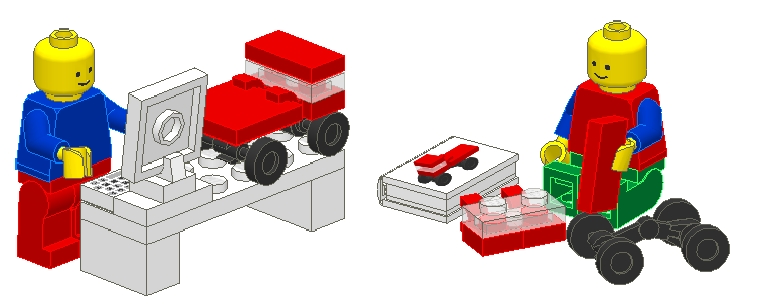 Some statistics about Nico71.fr
Here are some stats about my blog. I would like to thank you my source of traffic like Sariel, Sheepo, Crowkiller, Technicbrick Rebrickable…
The most searched pages by users :
It is not surprising that the most searched things on this blog are the building instructions or things related to.
The most source of traffic :
Stats are displayed for one year.
The YouTube Partner Program
Since February, 2010, I was invited to join the partner program from YouTube. This program enables the broadcasters to display ads on their video and receive incomes for that. Today, All my video are monetized. In order to put music on my videos without problem of commercial uses or copyrights, I have decided to put music under common licences with authorization of commercial uses. This kind of music are not easy to find but I use ccmixer.org.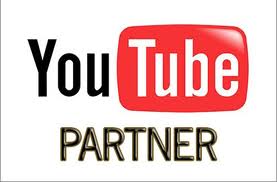 I have always the same questions about the partner program : how many do I earn ? I wouldn't answer because of the TOS of google and because it is out of place to talk about money in a passion. But, if you want an estimation, I earn enough money to buy all Lego set in a year I want, what I do not because of the place I have in my collection. I have of course also some expenditures for running the blog (host and domain) which are covered by the monthly earning. An other advantage from the partner program is the possibility to display special background on my channel with is in fact a copy of linked nico71.fr's banner.
Regarding youtube statistics, here are some :
2.500.000 views for all videos
123 videos
2500 subscribers
The most viewed video is the Crawler Excavator which is clearly NOT my favorite video. In 2010 I buy a bridge camera with HD video in order to make better videos, and I think I am on the good way to do the achievement. The best marked videos are the Morgan three Wheeler and the Pneumatic Vehicle which are in fact exotic mocs. The Morgan is one of my favorite moc, with the Trial Jeep, Tatra T815, Roadster and some excavator I did.
Development of the blog – past and future
As I said, the development of the blog has started in December 2010. I have started with some written posts and gallery but I have implemented many other functions after. The first was of course the browsing gallery which enables me to manage the pictures and the gallery with the thick-box navigation system. I have implemented after the YouTube box and the facebook account and write the Frequently Asked Questions because I was tired t to always repeat the same thing in comment of by email.
In 2011 I have decided to group all building instructions on the blog, either in PDF file of ZIP file. This is the best achievement I did because now all is on my blog, there are not building instructions on brickshelf or elsewhere. There is only one place to get all needed things to build my mocs. Of course, all mocs who have digital instructions have been indexed on rebrickable in order to facilitate the matching with your parts.
At the moment, I think the functions of the blog are quite sufficient to follow my work, read and comment. Today I am mainly working to increase the speed of the blog and searching options.
Concerning creating moc, I always create moc with lot of ideas. You have certainly noticed that I have not made construction equipment for some time, that is why I was quite tired by this field and consequently decided to create some more exotic things like machines, specials car and so on. The last choice I decided is to make more building instructions. Now when I have made a moc that you like, I made building instructions as well as photo-sequence and a bill of material by using the part picker from Rebrickable. That is why you can now match your parts with my mocs even if there are not digital files for the moc. To compare with using SR3D builder and then Lpub4.0 for rendering the building instructions, it takes me really less time to create the instructions using a photo sequence and the part picker of rebrickable, which I think is enough for building my mocs.
To finish, I would like to thank you for your remark, comment and your support and wish you merry Christmas and happy new year !
Nico71