Mini Trial Truck 8×8
After my first 6×6, I published a new version in 8×8. Features Drive and steering.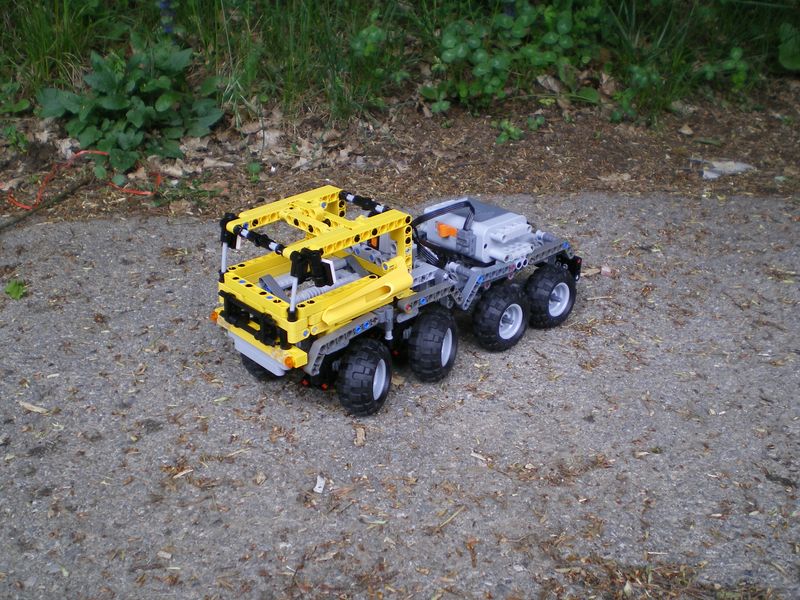 Such as my mini trial truck 6×6, a M motor drives the wheel with worm gear (24t) and one other operates the steering. All suspensions are pendular, the clearing abilities are good, not better than the 6×6 but not worse.
Building Instructions for the front axle :
Designed in 2008