Jaap from JaapTechnic.com has contacted me because he has developped a beautiful sheet of sticker for my Honda RA 300 and has sent to me. The opportunity to discover its work !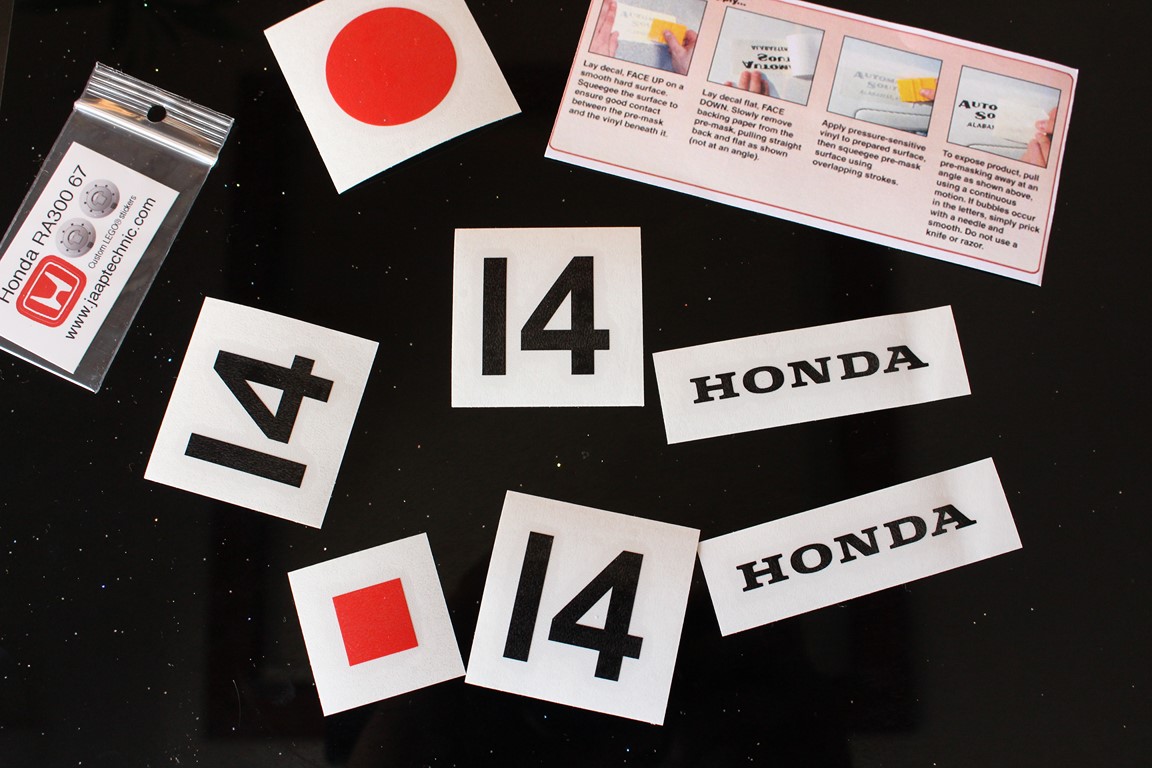 Jaap Technic is an afol who creates lego creation, mainly vehicle and machinery. But have also developed its own market, composed of sheet of sticker for lego creation, sold building instructions with paypal solution and 3D printed parts. Today we review the sheet of sticker for my Honda RA 300. When I created the honda, I have created the sticker and ordered some transparency sheet for print the sticker. The result was good, but as the sheet was transparency and slightly opaque, it did not give good result on some color like white and yellow, that is why I have re-cut all letter and sign which is pretty hard.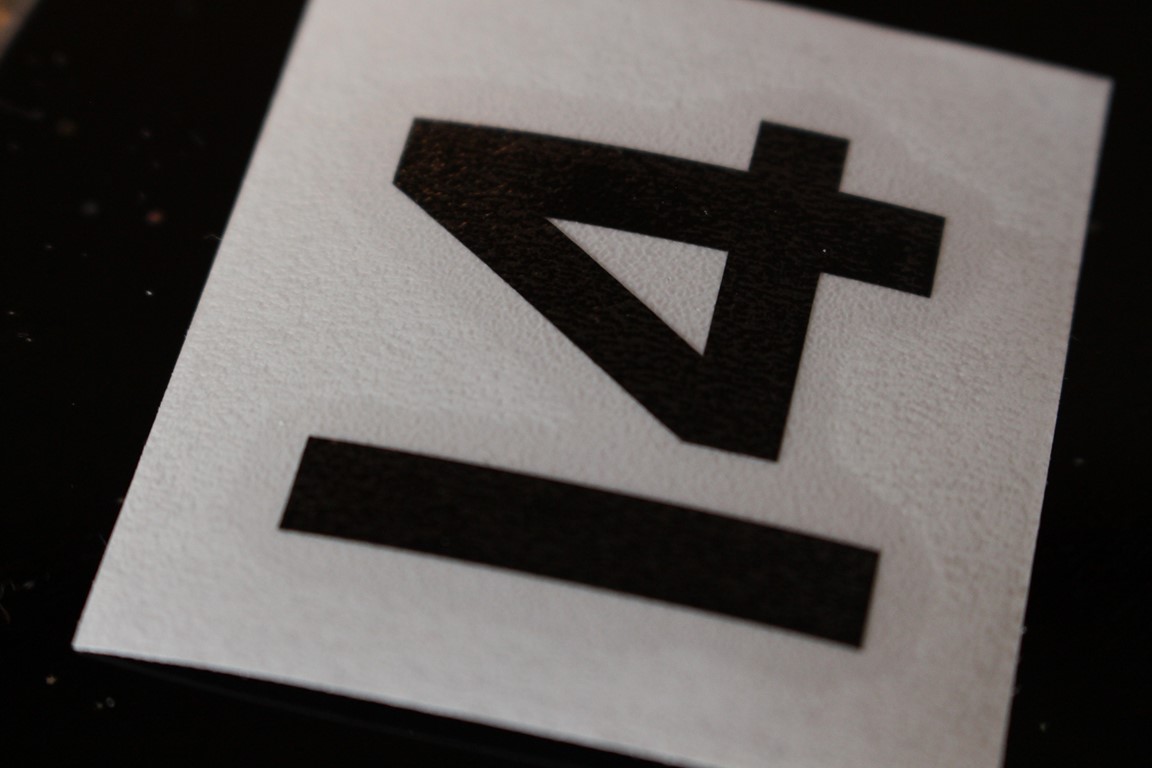 The japp sticker is nothing compare to it. In fact this is professional sheet of sticker. You have only to remove the back face, and apply to the lego part. Then press it and remove the front face, and there will be on only the letter or signs on the lego parts ! The cut out is already done and this is very accurate which is a big economy and time !
Step 1 : remove the back face, you note that the sheet is very opaque, but it is normal because we will remove after :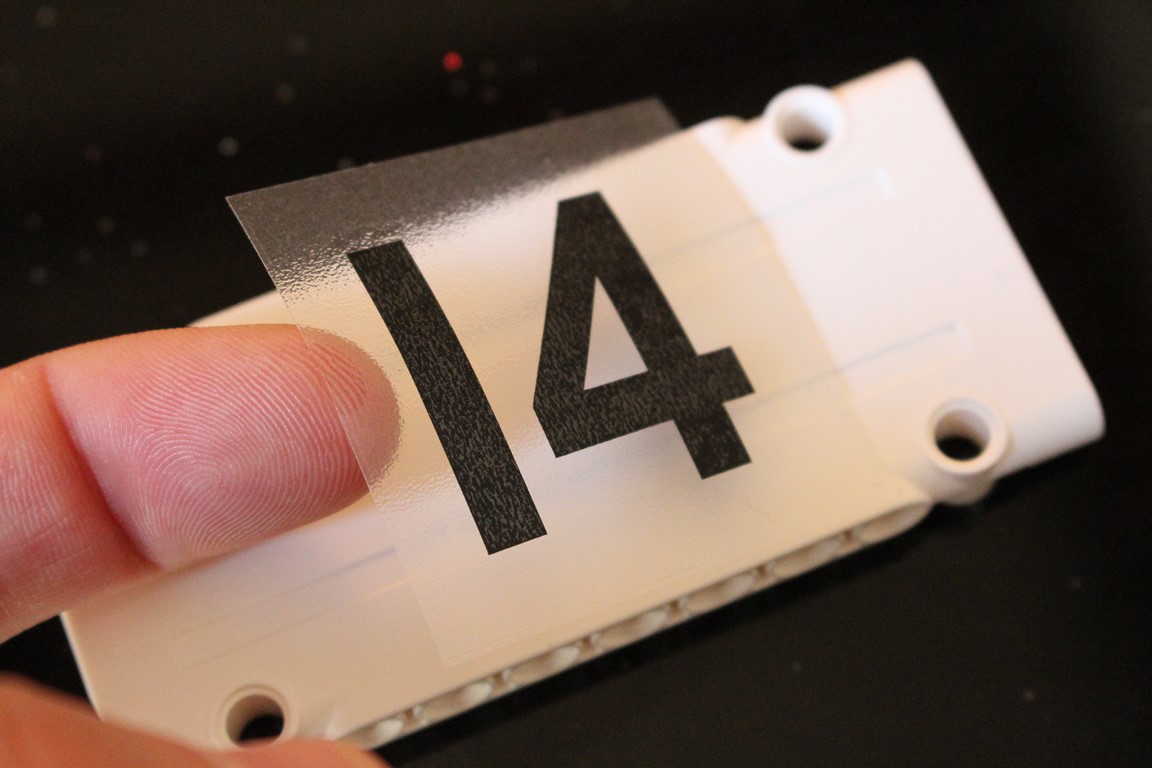 Step 2 : put it on the lego part and press it firmly :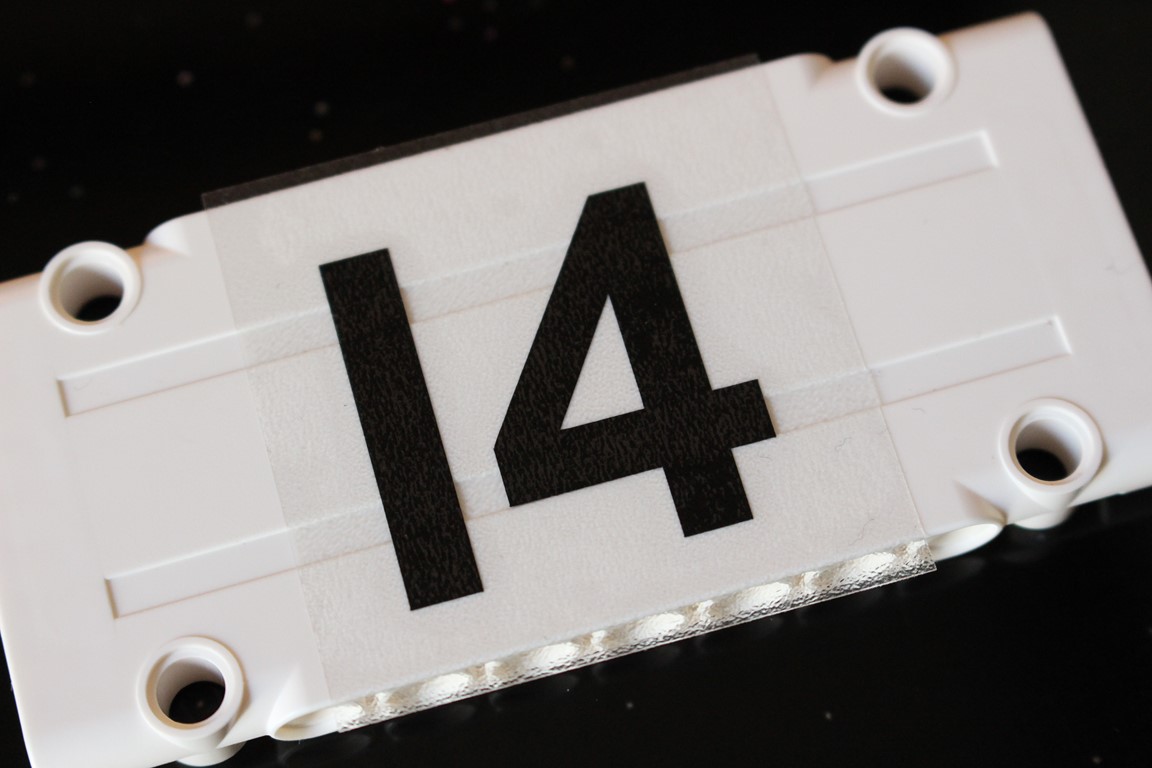 Step 3 : remove front face, only the letter and sign will rest :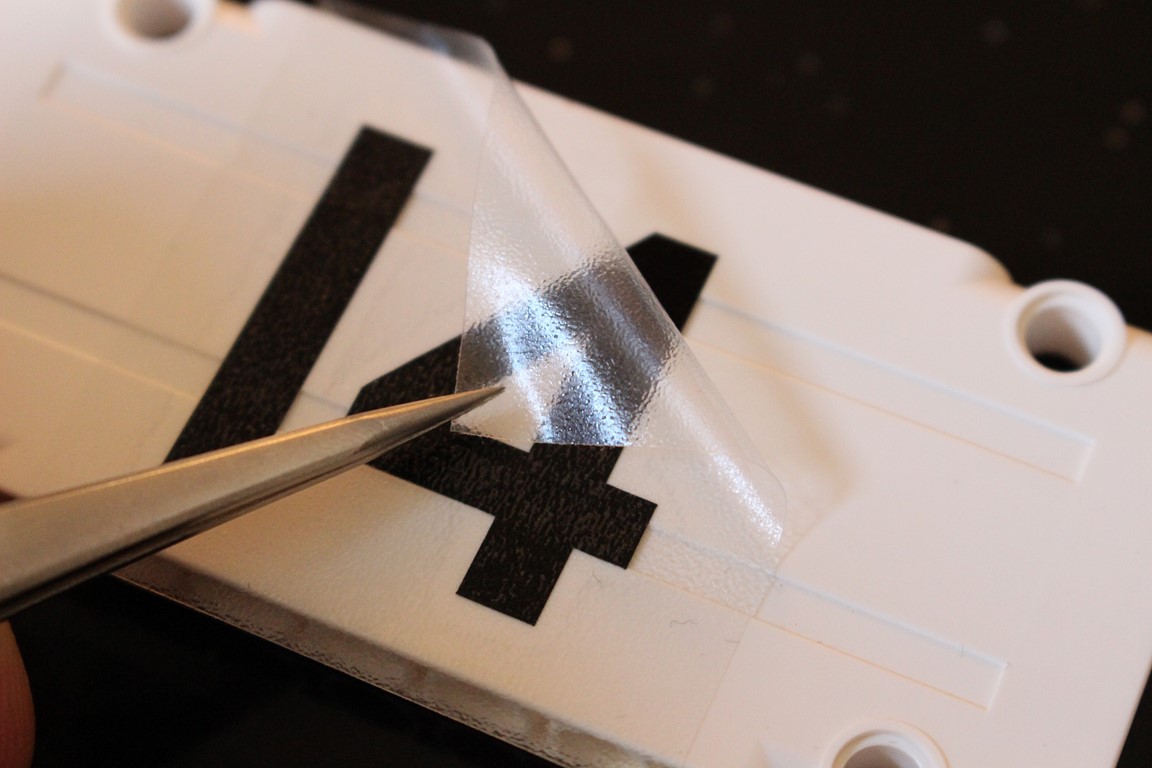 The result :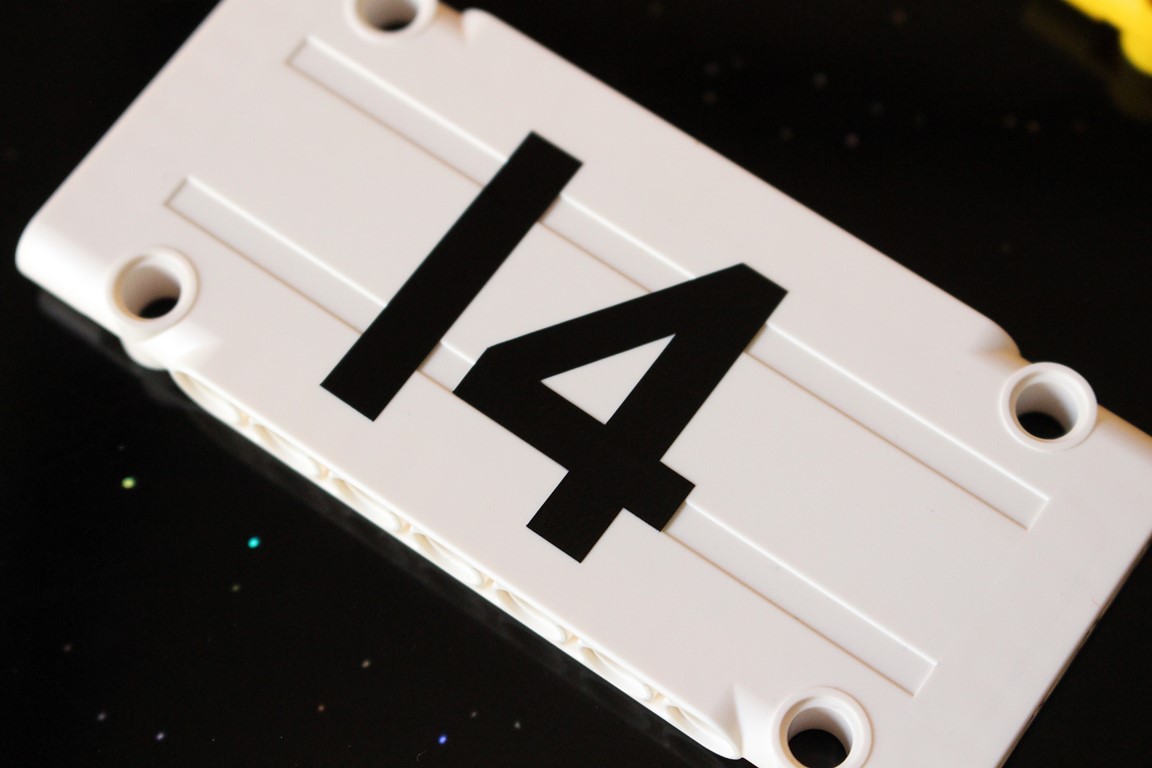 The result is very good, the cut out is very accurate, the quality of the material is good (pay attention to small letter when you remove front face), the color is good (dark black, nice white). There is also some sticker with fully printed has the lego official one, the color is good and make a good match for instance for red or white and also with curving lego panel (correct color and cut-shape). But where the jaap stiker is very good, is on the big sticker like letter and signs because it has not background and correct cut.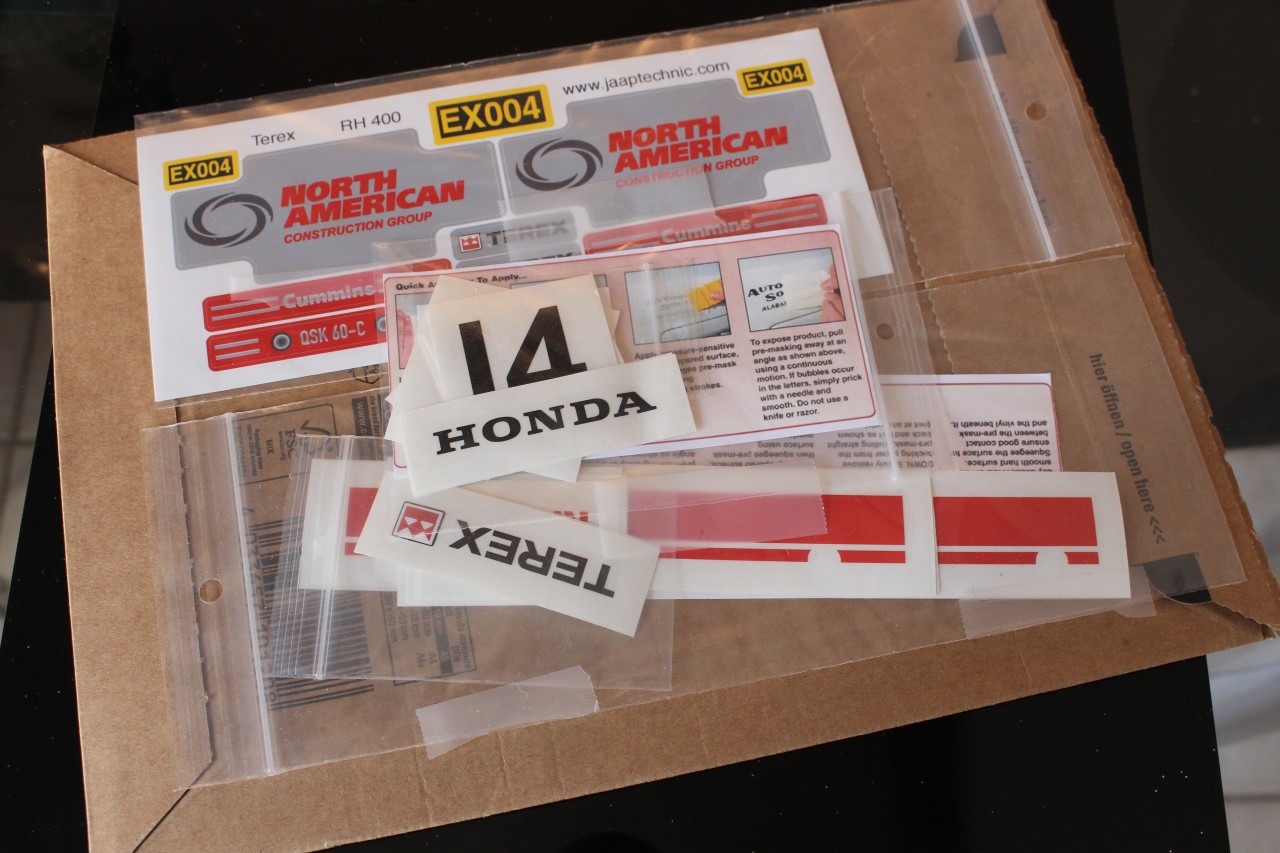 To finish with the price, there are included between 15€ to 35€ plus 4.29€ shipping worldwide. 35€ for instance is for big model such as the Terex Excavator or BMW supercar. The sticker of the honda is sold for 15€ which is very cheap ! In addition to that, the shipping is fast and the letter box enough strong to not damage the sticker (LEGO did you heard that ?).
So good product Jaap, keep going your work, I would appreciate a custom sheet for my Monster Baja Truck 🙂
JaapTechnic Product : http://www.jaaptechnic.com/p/2d-3d-design.html