I like Lego, I like Honda CG, so I have made a Honda CG 125 in Lego. Features steering, suspensions, engine and popular variations in 70's.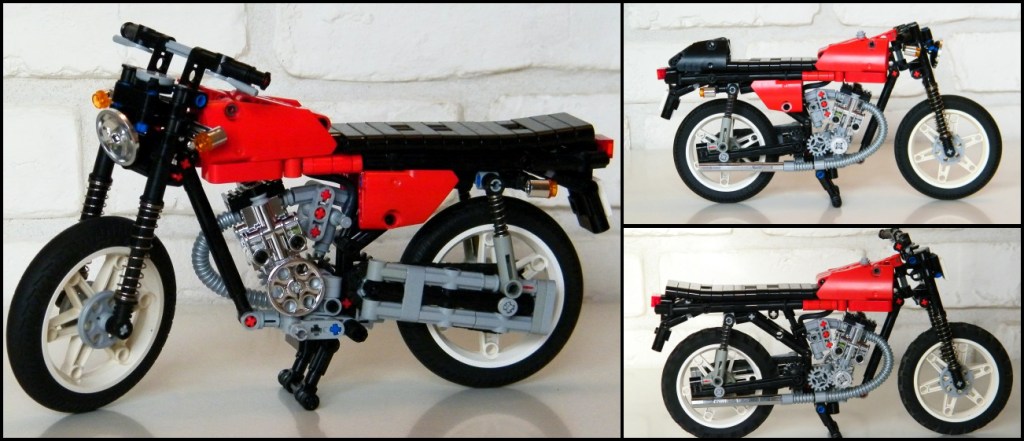 I am an old car and motorbike enthusiast and I own a Honda CG 125, so why not making a replica in Lego ? In order to give you a short history, the CG was made for developing nations in the 70's. The basic aim was to build a reliable, simple and powerful motorbike with scarcely maintenance and servicing. In deed, the environment was really hard and many of buyers didn't take care of their motorbikes. The engine was really simple with a 4 stroke OVH with gear camshaft rather than distribution chain. Also, a waterproof housing has been mounted on the rear transmission chain in order to reduce the wear and tear by environment. Consequently, the Honda CG has become the most widespread motorbike in developing nations and was produced during 35 years (today again !) with of course improvements.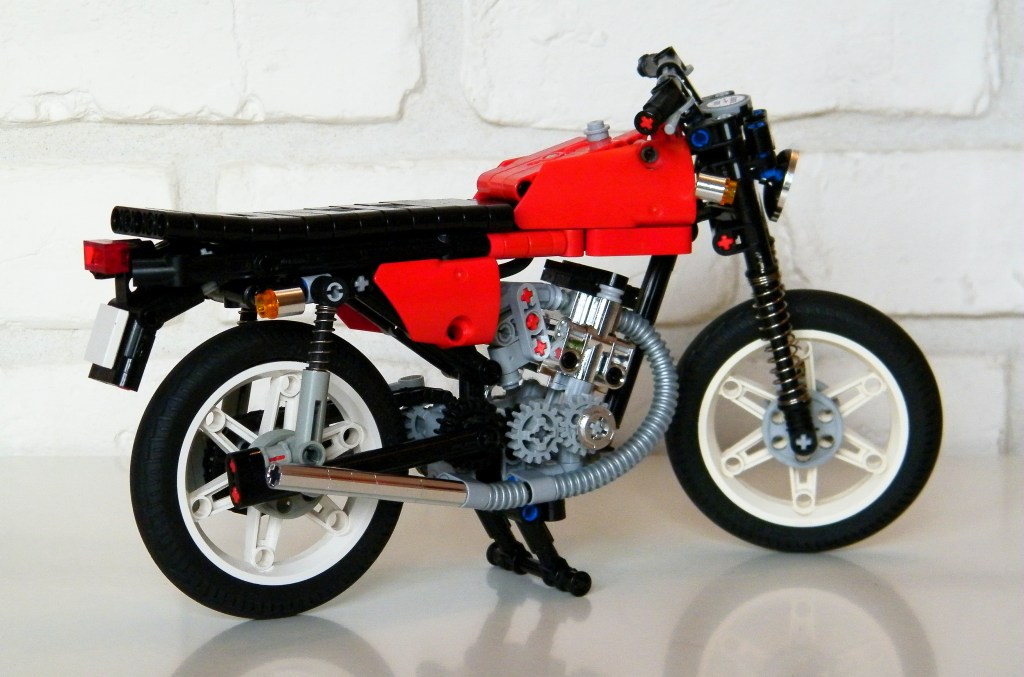 Concerning the Lego replica, I wanted to build the replica like the real motorbike : with a frame and a separated bodywork. In order to set up different bodyworks and make some variations according to widespread modifications in the 70's. That is why the bodywork including the saddle and the fuel tank had to not contribute to the stiffness of the frame. The second important point was the design of the fuel tank and the saddle, especially the shape. In order to manage to create the shape of the tank, I used one end of Hose 75 in order to assemble the two sides and accept some deformations. Concerning the saddle, I used two soft axles to build the back shape. The last important point was the engine. I knew that at this scale, I couldn't manage to create the OVH system so I chose to make the maximum of details around it. Finally I have ordered some chromed part in this store to complete the engine, the turn signal, the exhaust and the headlight.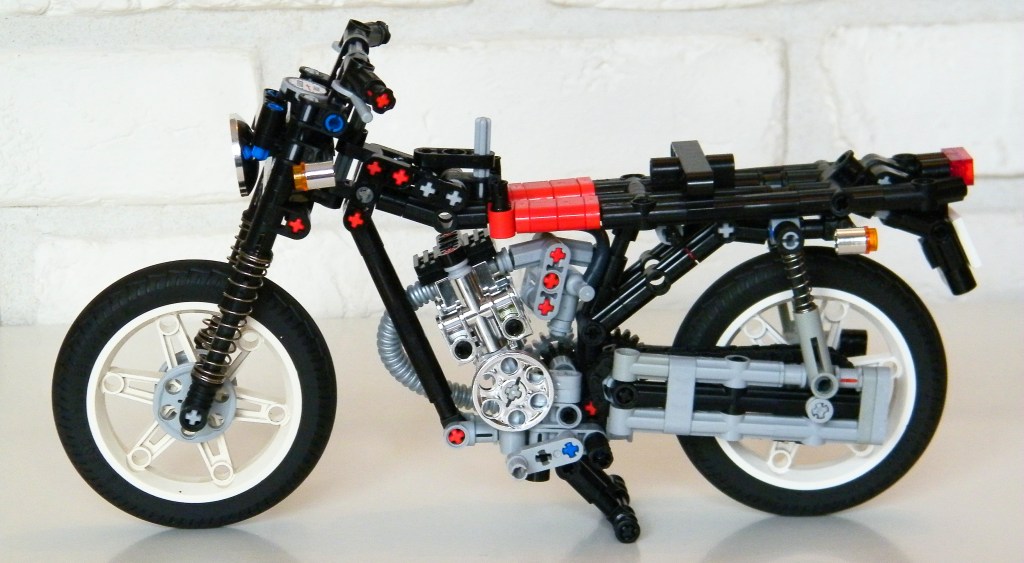 As I wrote before, I have also created two other widespread modifications of the CG : a Café Racer and a Scrambler also known as Dirt Track. The Café racer version receives a special saddle and handlebar and the Dirt Track is a CG purged of all accessories with dirt tires.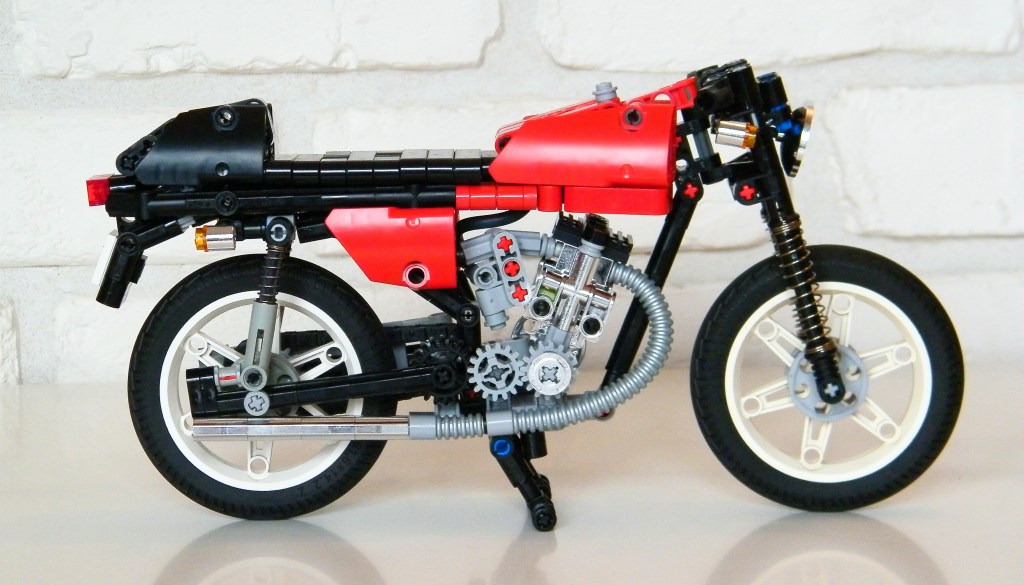 I have also ordered some other chromed parts for future bike I will create.
I have created the building instructions.
Downloading the high definition PDF building instructions. Honda CG 125 1676 by Nico71 – 10 mo, PDF

Want to check before if you can build the Honda CG 125 ? The Honda CG 125 has been indexed to Rebrickable.com, the website which matchs your parts with mocs !