The jalopy of Half Life 2. Features drive, return to center steering and suspensions.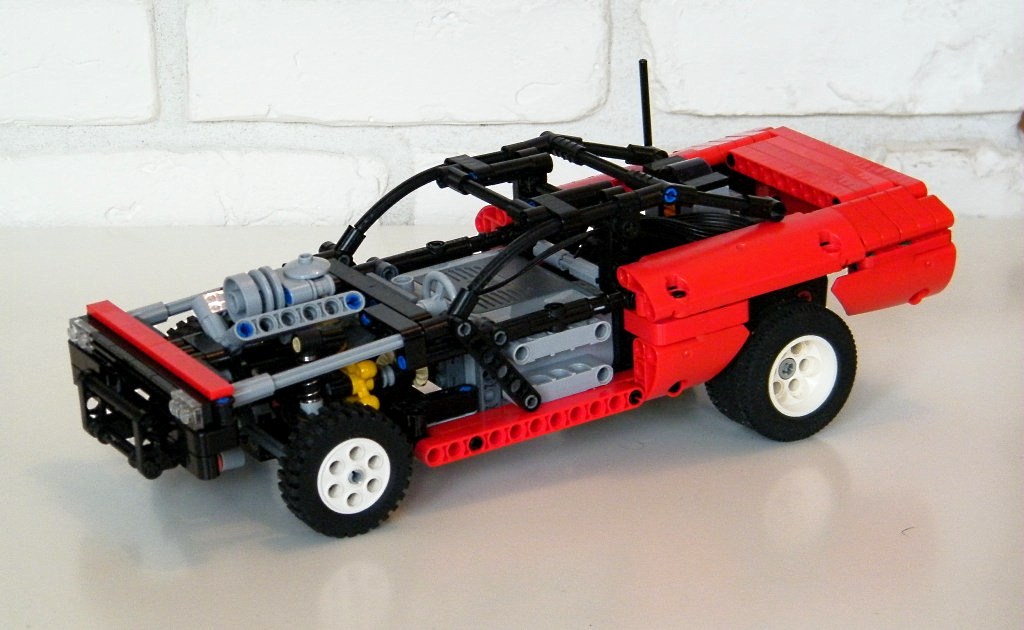 I wanted for a while to build a RC car which was powerful, fun and reliable. I have started to build a 4×4 transmission on a little car like the Fiat Panda 4×4 but because of the friction of the drive-train, the car was not really powerful. I decided to create a propulsion car with the return to center steering and based on the Lancia Montecarlo but again it was a fail because of the design. The scale was too small to manage enough detail, consequently, it was ugly. I was not able to increase the scale because I wanted a powerful car so the lightest car as possible. Therefore, I have searched a way to manage the problem of power and design links to the scale and have found thanks to the half life 2 game : the jalopy.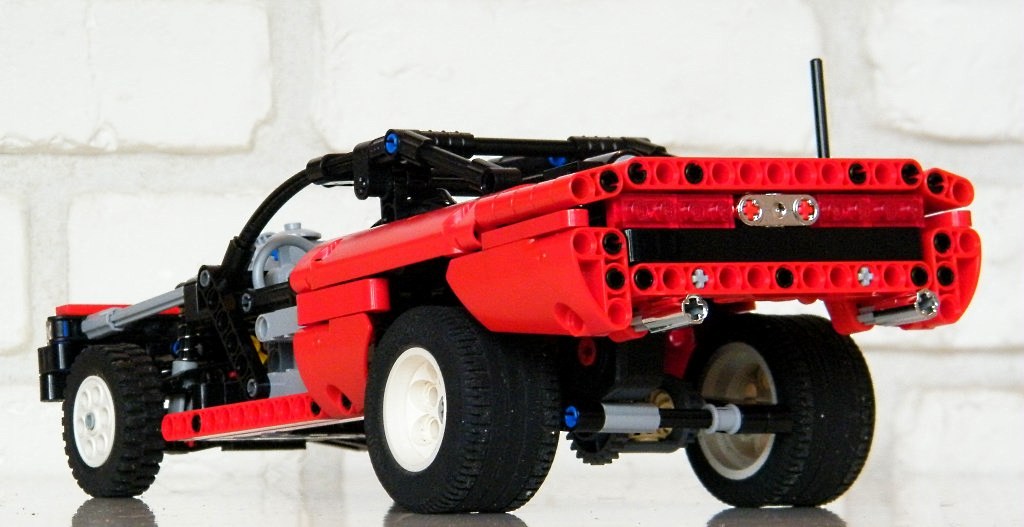 In deed, the jalopy has not a complete bodywork, which permits me to obtain a nice design without overload even through the small scale. Also I have placed a RC motor on the rear axle in order to obtain enough power and have placed laterally the steering motor with 12/12 bevel gear which makes possible the building of a complete system of suspension. Consequently, the front axle has independent suspensions with double wishbones system which comes from the Rebel Wrecker. Concerning the rear suspension, the motor is attached to the double swinging arm with the shock absorbers on the left side.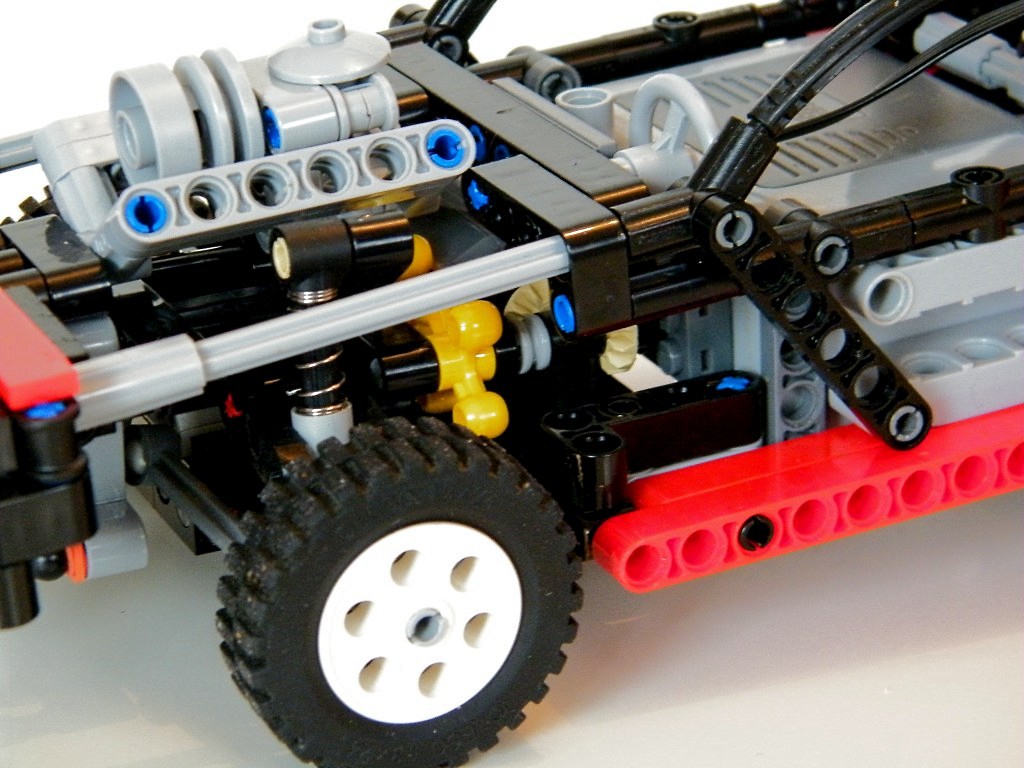 The main difficulty was to build around the battery box. In deed, the battery box had to be placed on the center of the car for weigh repartition and it had not compromise the design of the interior. I have solved the problem by using the battery box as a part of the frame : it contributes to the stiffness of the frame. To finish with the return to center steering, I use a modified version of Sheepo's RTC steering which is very reliable and reactive. Conbining to the power of the RC motor and the fun of the suspensions : the jalopy is a fun RC lego car.
I have made the building instructions, you can watch them by browsing the blog or
Downloading the high definition PDF building instructions. HL2 charger by Nico71 – 10 mo, PDF

Want to check before if you can build the HL2 Charger ? The Charger has been indexed to Rebrickable.com, the website which matchs your parts with mocs !