The module I have designed for the french meeting GBC-fanabriques.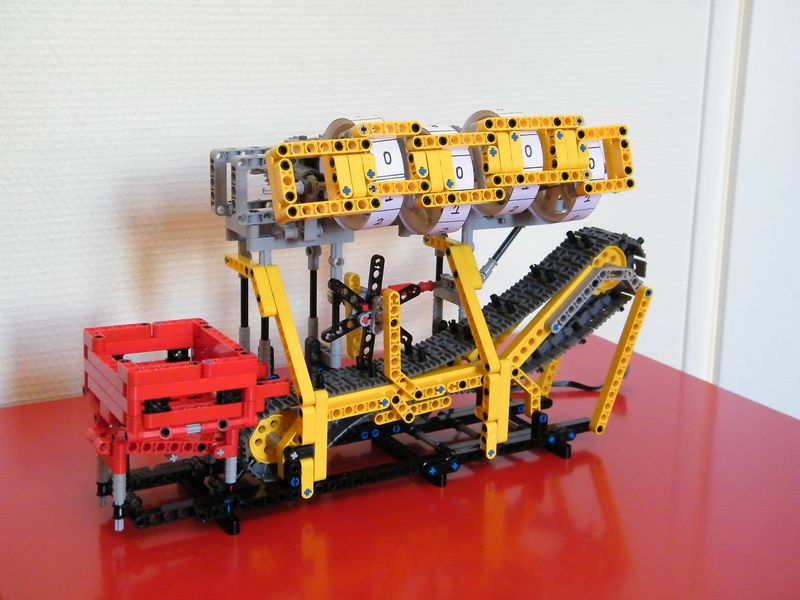 The module was designed to count, the most precisely as possible, the balls which cross the module. The balls come in the drip tray, then a conveyor moves them to the exit of module. Crossing the module, the balls push the 6-tooth wheel, then the rotation of this wheel is converted to the main counter. It's very simple but very accurate. Some other prototypes that I created worked on gravity but they weren't so accurate.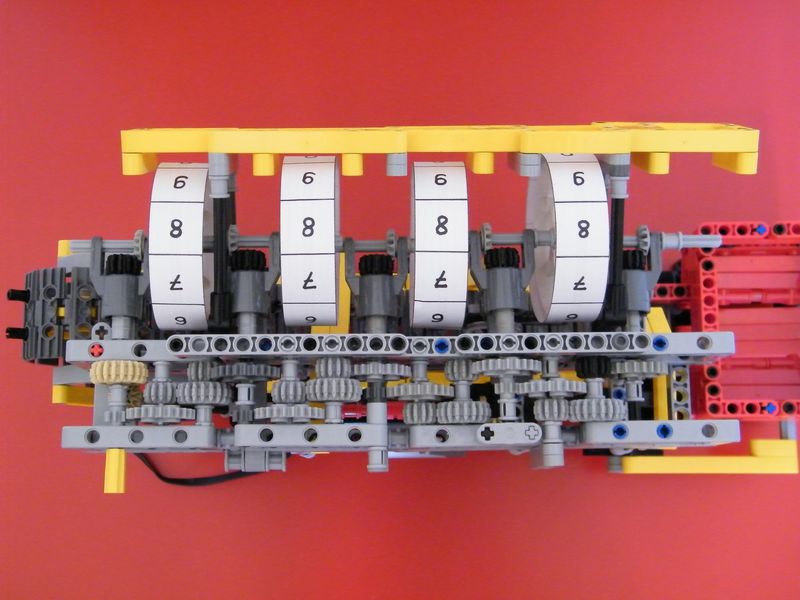 The counter is composed of 5 digits (one is missing on the pictures) with 1/10 reductions each other. A linear clutch allows to synchronise the wheel with the counter and one other is used to the anti-lock system. The counter is very accurate, because there is one direction of rotation, so no dead point. At fanabriques 2010 (in a week, the 26th-27th June), we expected 28800 balls a day, so I hope my module will work good.
Designed in 2010