A crawler crane, equipped with rotating superstructure, main boom, auxiliary jib and winch. Powered by PFS and including building instructions.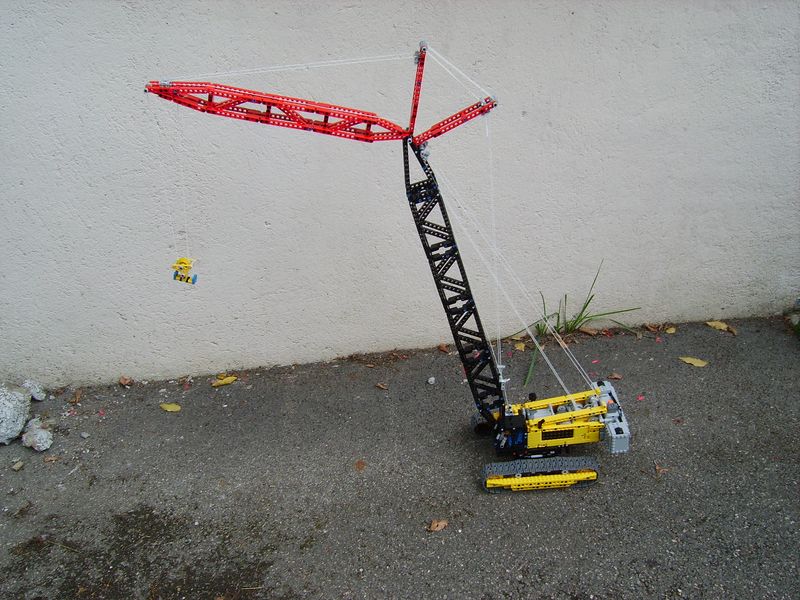 This is my first crawler crane, based on Liebherr model. During the building, I only had the bulddozer 8275 then I had 2 IR receivers. That is why the moc has only 4 functions. The rotating superstructure is operated by a M motor with a worm gear. A Xl motor drives the superlift which helps to lift the main boom from ground. A other XL motor is used to operate the winch and to finish a M motor drives the winch which operates the auxiliary jib. There is no drive on tracks on this moc but the 4 functions are enought to play with it.
I have created the building instructions. You can watch them by browsing my webiste or
Downloading the Zip Archive of the crawler crane, 10mo, ZIP.
You can also download the fil make by Marek Klajman, a fan who recreate the crawler crane in LDR designer. crawler_crane_complete.ldr [ZIP file]
Designed in 2008