The Sbrick has reached the goal in kickstarter in 2014, and comes the first non lego bluetooth controller, now theBuWizz brick appears, so what it that ? Is is better or not ?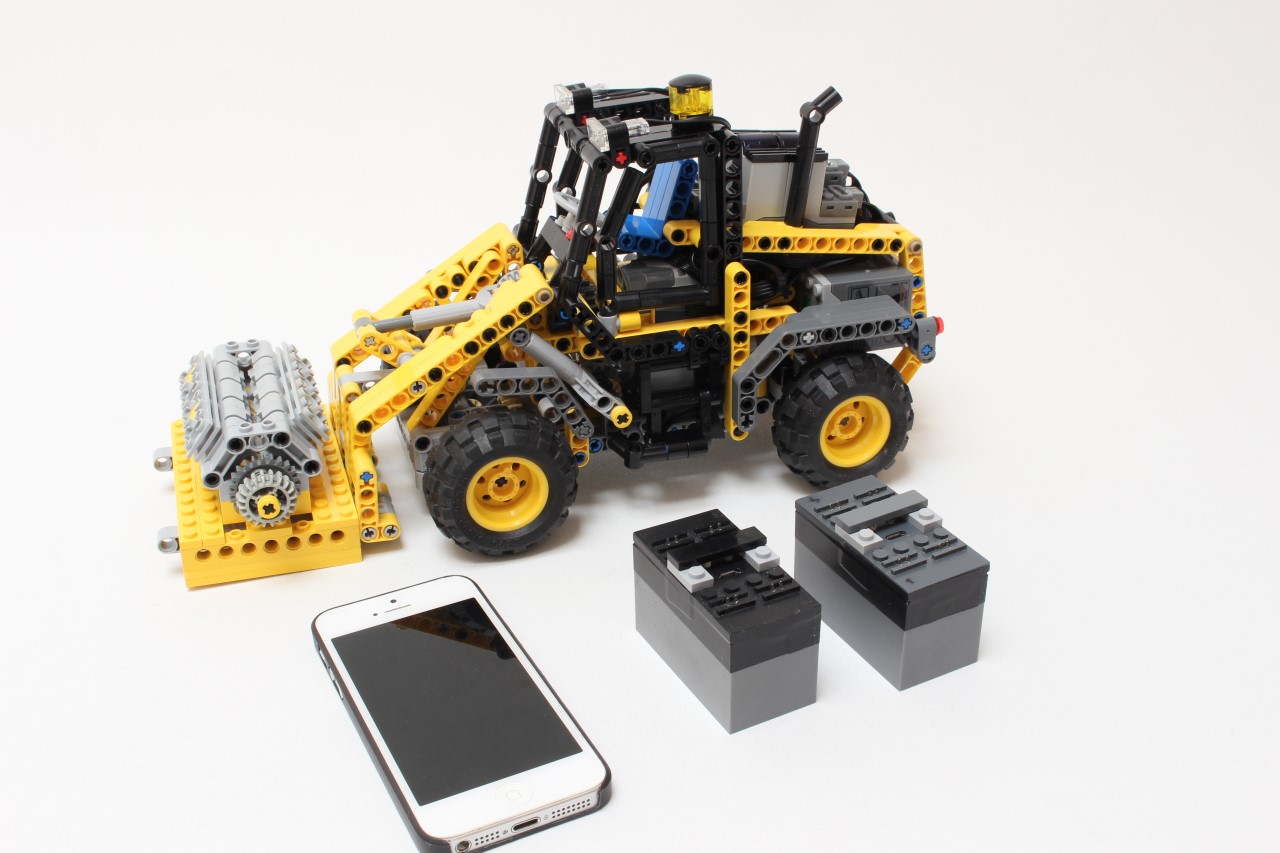 The BuWizz is a bluetooth powered brick for control your creations developed by BuWizz team. This creation is still in developpement and has comes to a kickstarter project that you can find here. Does it remind you the Sbrick ? Yes of course, it is basically the same aim but not the same hardware ! Buwizz bricks has chosen a self package lipo batterie with 4 external port for connecting motors / servo / LED and in bluetooth, that is to say controlling with your smartphone using android or ios.
The interesting thing is that the lipo battery is included, so comparing with the sbrick or lego solution power functions, the sbricks is very tiny, only one box, 4 motors and that is all, it is in fact the same dimensions as the lipo lego battery. The sbrick need an external battery and a wire, but is smaller, the power functions solution uses 2 Ir receiver, a battery and wires. The buwizz brick is the smaller solutions, but as you can see limited to 4 connected devices !
An other interesting features is the charging port using a micro usb ! That is very simple but excellent ! Damm Lego with your lipo charger which cost 30€, here with a single micro usb wire using on your computer, tablet, or external battery. That is very simple but very clever for me, a good point !
As the sbrick, the buwizz brick comes with better power features, which can run motor with more power than the power functions system regarding the current limitation. It cans also drives RC motor which is have a high consumption of power. It is also equipped with a fast mode which runs the motor up to 9V, for 10.5V, which causes a better speed of rotation of the motor without breaking it (internal lego motor can handle 12V without problem).
Concerning the app, there is a big point. The sbrick has failed the development of android app, which causes many angry people on the sbrick forum. Now with the V2, it works fine for android, 2 years after the launch of sbrick…
The buwizz has at this times a functional but simple ios app, I have not tested android app, but I have had some word from Roni Leben, the CEO of buwizz company who ensures me that they are developing the android app, they are in testing so I hope good thing ! Regarding the ios app, it is simple and clever, different profile, different creations, simple and reliable control, and fast mode. Also, the graphic profile can be modified and the protocol of communication will be opened which enable the control using standard bluetooth controller on linux for instead.
BuWizz has started the kickstarter program, in order to have this project comes true ! I truly encourage you to pledge on it, because I think it is better than the lego solution (better range and better control) and the sbrick (lipo battey included, charging port). The buwizz cost with the pledge 119$, which is less than the lipo lego battery + Ir receiver + Remote or the sbrick with lipo battery + wire + sbrick. So this is a good bluetooth control brick !
Also, I am happy to see more companies who develop custom solutions for controlling moc, because the lego solution with IR receiver is clearly out of date. Please lego, you have make a lipo battery, then make a good controller, using bluetooth, 2.4ghz or something else, with a decent and proportionnal controller, because the concurency is still there and it worth it !
Here is my french review, made 3 month ago when I had the prototyp of Buwizz :
And then the Sariel excellent review (in english)