The official B-Model from 8284 is very uggly, that is why I decided to create a B-Model and to offer the building instructions to the lego community. Features steering, fake engine, and adjustable ground clearance.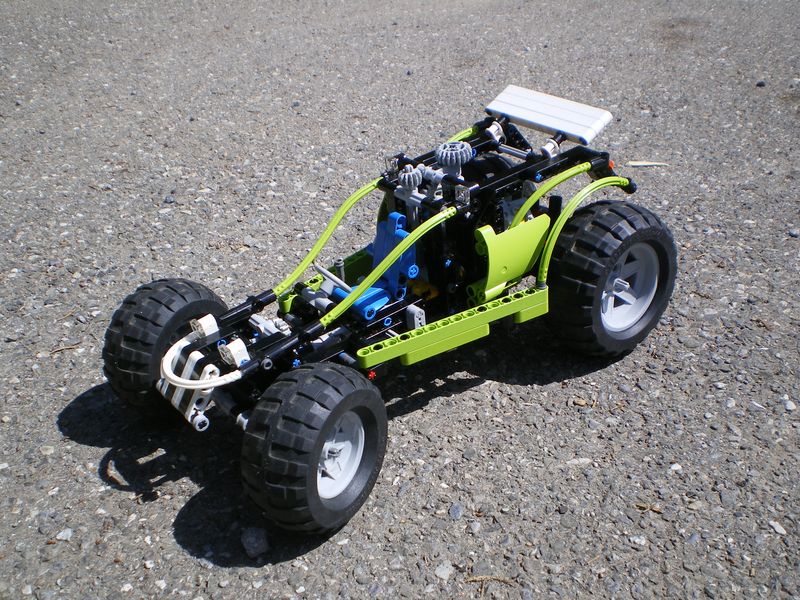 The steering is operated by the HOG on top of vehicle. The fake V4 engine is driven by the rear wheels with differential. The 20t on the top is used to control the ground clearance. Basically, it operates a worm gear with lever and connecting rod to push the rear axle, then a connecting rod between front and rear axles pull the front axle. This buggy is only built with part of 8284.
I have created the building instructions. You can watch them by browsing my webiste or
Downloading the Zip Archive of the alternate buggy from the 8284 set, 10mo, ZIP.
Designed in 2008