My favorite One Set MOC from bulldozer 8275 I created. Equiped with drive, tilted and lifted bucket, only with part of 8275. Including MLcad building instructions.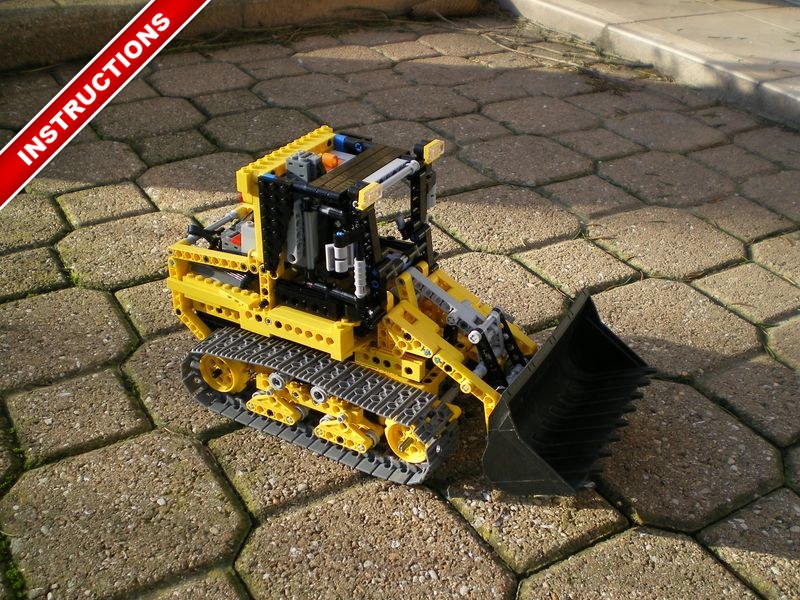 This is my first one set moc with 8275, I wanted to build a affordable moc with interesting and reliable functions for the AFOLs. I think I have succeed. 2 XL motor drive crawler with 8/24 reduction. Two M motor operate bucket movements. The technique I used is a simple worm gear with lever and connecting rod (in a parallelogram construction). The building instructions took  up many time, about 50hours, spite of I have built this moc in 10 hours. But the result is quite good : building instructions look professional.
downloading the high definition PDF building instructions. Crawler Loader by Nico71 – 16 mo, PDF.
Want to check before if you can build this moc ? The Crawler Loader PFS has been indexed to Rebrickable.com, the website which matchs your parts with mocs !
Designed in 2008
Related posts: