In 2018, we were invited by Lego to visit their facilities following the big project we have made in cooperation. In mid August 2019, we went to Billund, and make a complete tour : Legoland, Lego Private Museum, The vault, Lego Project House with a meeting with the Designers and the Lego House. This article is the full story plus some tips.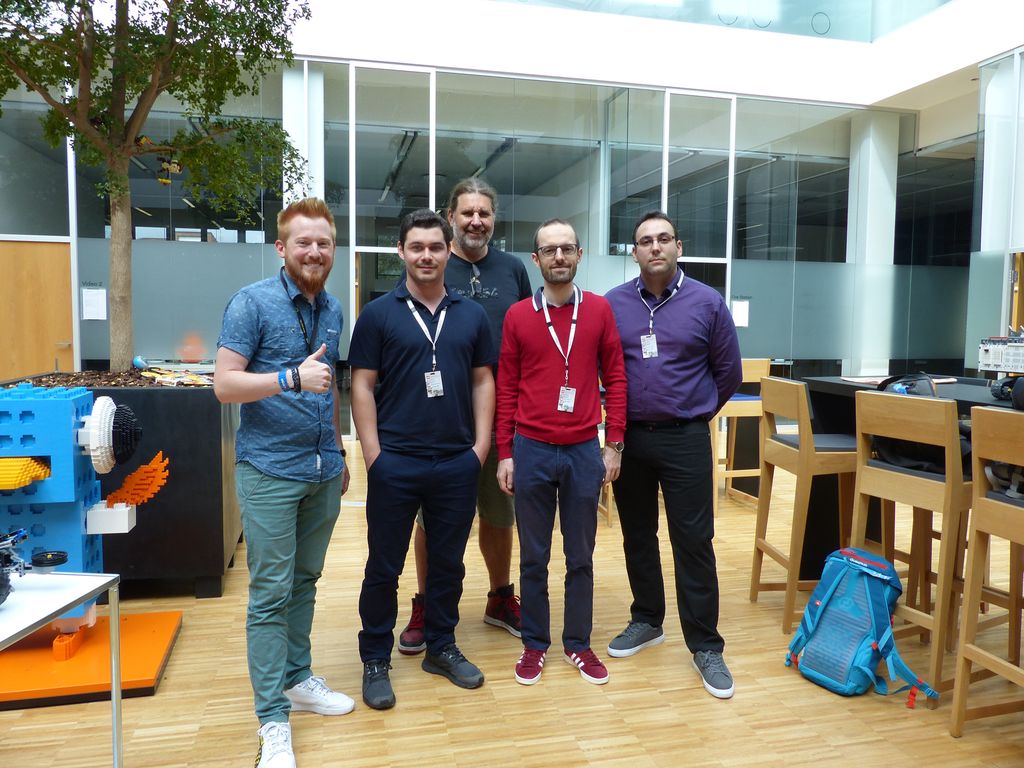 I would like firstly to precise that Lego invited us, but did not pay our expenses, they only opened their doors and I kindly thank us.
LegoLand
After taking the plane from Lyon to Amsterdam and Amsterdam to Billund, we arrived in the morning on the first day of our trip. Then, we went to the LegoLand park. Legoland is half diorama and half roller coaster. The roller-coasters are pretty cool, some of them are based on the speed, other on the sensations, other on the Lego Theme, even for adult we enjoyed the roller-coaster in Legoland.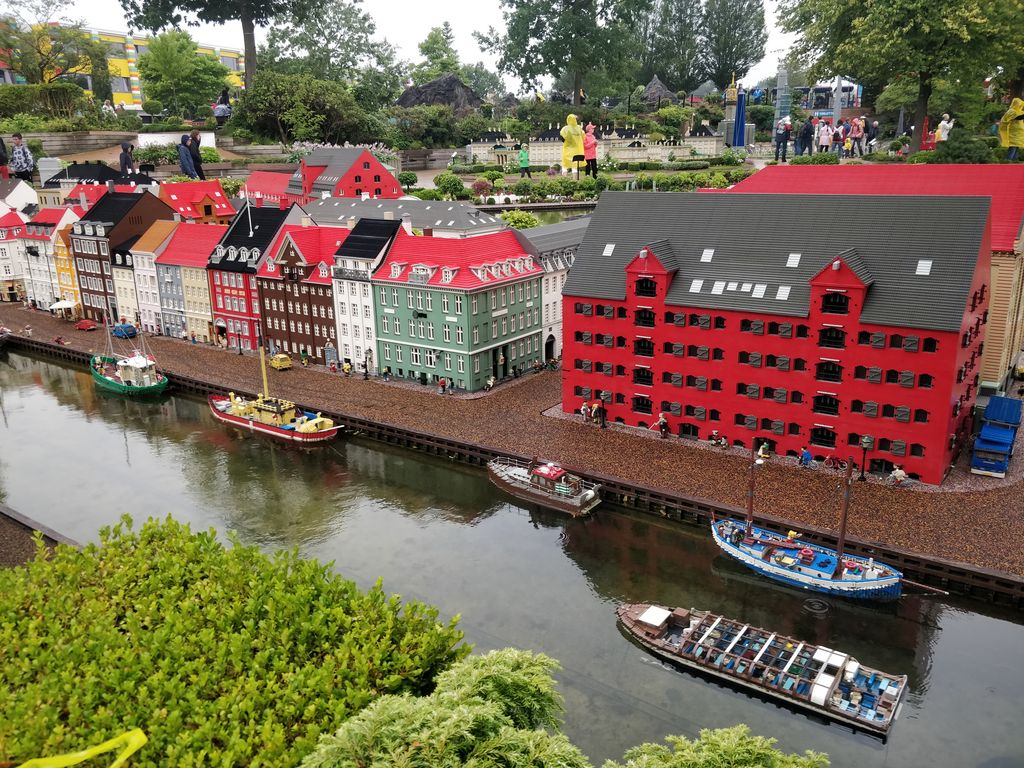 The other part of the park is more "meh". This is the Miniland, which is giant Diorama (scenes made in Lego). It includes an airport, town, train, offshore platform, building, moving vehicle etc. It is rather big and you will need some hours to walk and see everything. This part is very nice for kids and even adults because there are many details to see, and small secrets hidden to discover in the dioramas. But the looking is a bit old, with stacked brick techniques, which made the figurines and cars simple. The other consequence is that the stacked bricks tend to be very dirty. I think this park was a bit in state of neglect after Lego sold the park in 2000's and now Lego tend to rework it, with new sections. I think 2 days is perfect for family, in order to take time, to see everything in Miniland and then the Roller-coaster. There are also restaurant, Lego store and everything you need to stay in the park for a day.
Lego Project House
I do not know if it is the correct words but this was the words on our badge. On the day 2, we have made the big visit of the Lego facilities. We have firstly a tour of the museum called Lego Idea Museum, which display the complete story of Lego, but it is not open to people, only for employee's family. So we have a special tour with a guide and it was very nice to see all the archives and old moulds, parts and sets and discover how Lego has built its story but also the difficulties.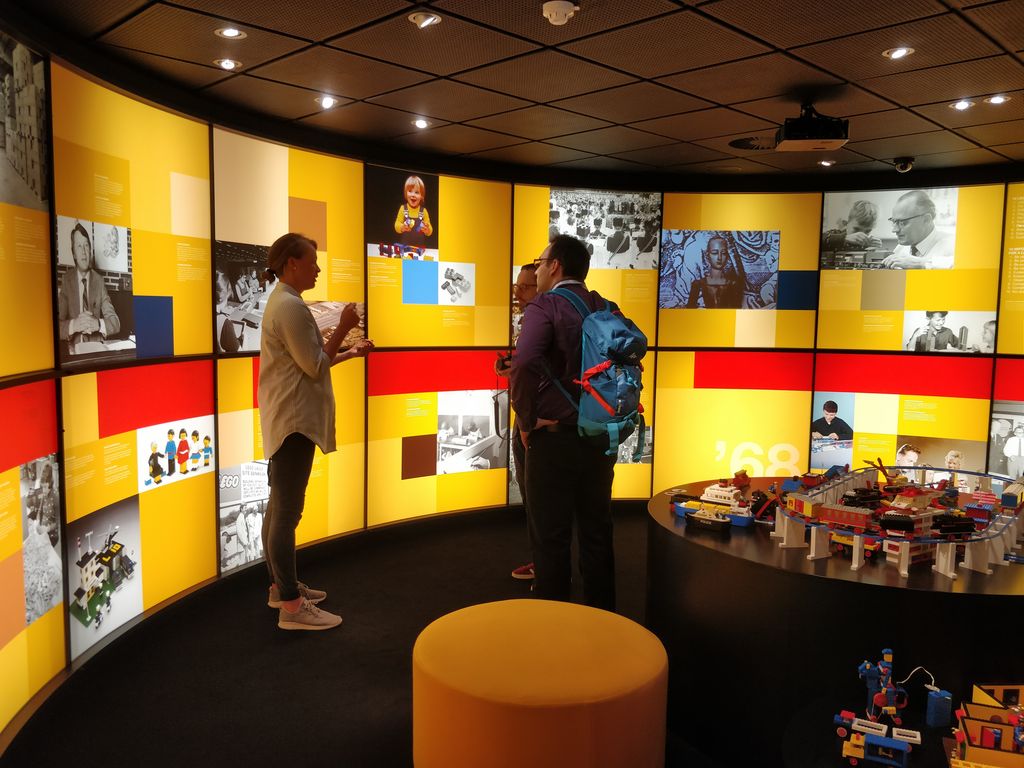 The next part of the visit was The Vault, the "holy Grail" for every Lego Fan. This underground Vault is a room with a model of all Lego set produced from the beginning. The aim is to keep a track of each set, for legal issue, but also to learn of the fails (did you remember Galidor ?). For the AFOL, this is the occasion to find the childhood set and remember how everything started. On my case, I have find the first Technic Set I had (ok, it was shared with my brother) which was the #8837 (pneumatic excavator), but also some classic like the 8880 Super Car, the 8480 Space Shuttle etc. And also the first set after my darkage (the Street Bike #8420) and the #8436 Truck (many modification on this one). It is fun to know that Lego started to keep a model of each for some years now, but for the old sets they do not have, they simply search and find it on Ebay in good condition !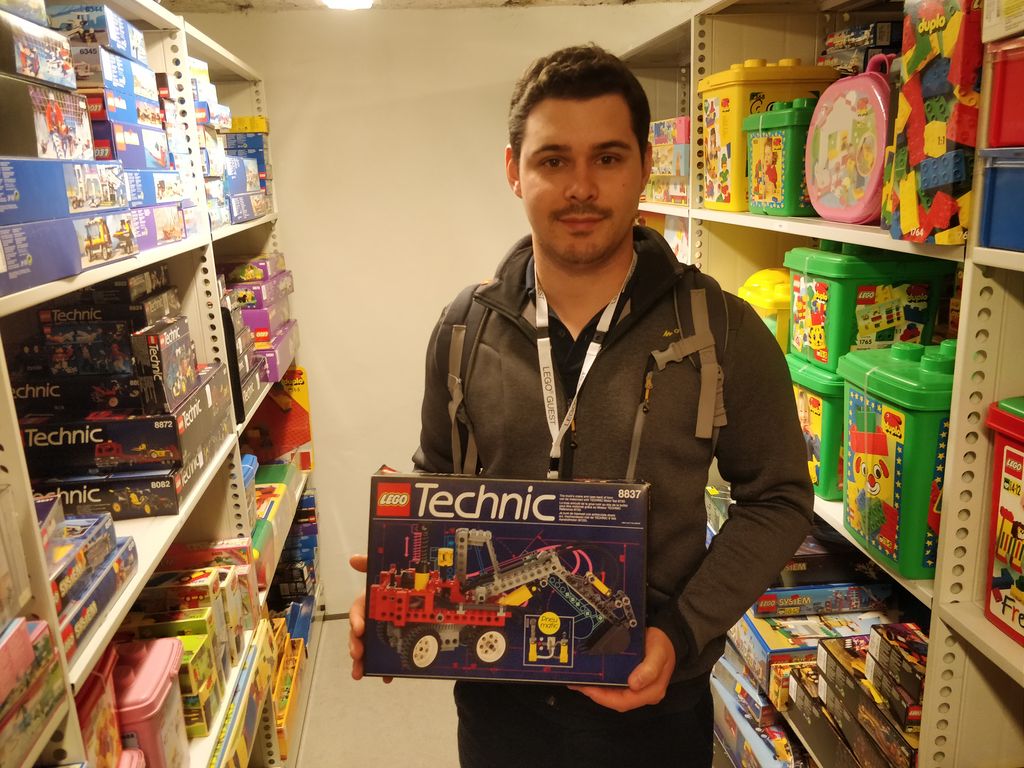 Meeting with the Designers
The other interesting part of this day was the meeting with the designer of the #42099 (Samuel Tacchi) and #42100 (Markus Kossmann). We had a very pleasant discussion about the future of Lego, the sets, how they work and so on. Unfortunately I can not say anything about this. But it helps a lot to understand how the sets are designed and give an other perspective of how a set has to be regarding the building experience, playability, marketing etc. As a independent Designer, I can do anything I want if I can justify the process( small of big set, simple or complicated etc.). Which is not always possible for official sets, because of many parameters which affect the global sales.
Visit of the factory
The last part of the day was the visit of the factory, including the automated warehouse. Again I can not tell anything, except that the most complicated parts are made here, and it is fun to see that the "pin" are complicated parts, but also the tires for instance. The factory is very big, which a lot of conveyor to carry all the boxes for the parts which are cleaned many times. The warehouse is also impressive with a big height and many many box inside. But the way the logistics and production schedule is also very interesting with a lot of algorithm and automation, and of course, all the industrial lean manufacturing tool.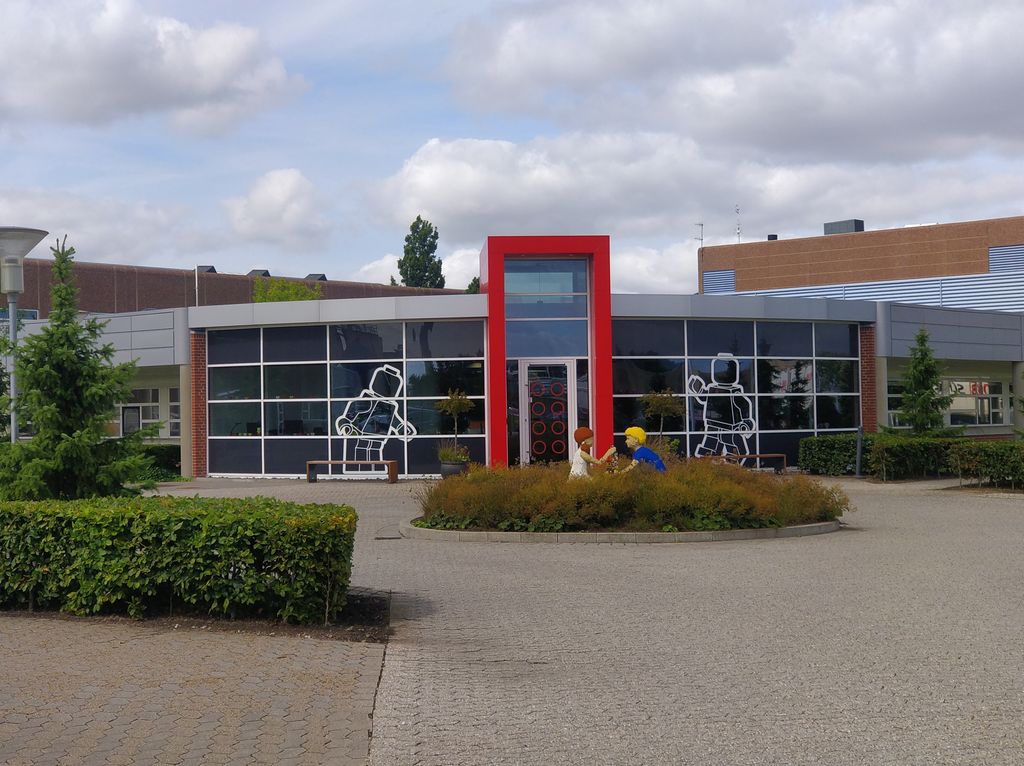 Lego House
The next day was the final day, we decided to finish with the Lego House. This brand new building is the House of the Bricks and was wanted by Kjeld Kirk Kristiansen (you can see this documentary on Netflix). The Lego House is composed of many rooms, each have a theme or function. I do not want to reveal all because I think the Lego House deserves to be discovered. But there are rooms for everyone : one for displaying big creations, city diorama, Technic, Architecture, Trains, Vehicles, Duplo and so on. There are many things to see and to play, plus underground museum, restaurants and of course Lego Store. It is possible to do everything in one day, but this is exhausting. If you have children or wanted to take your time, you can consider making in two days, which allows you more time to watch and play and enjoy more restaurants.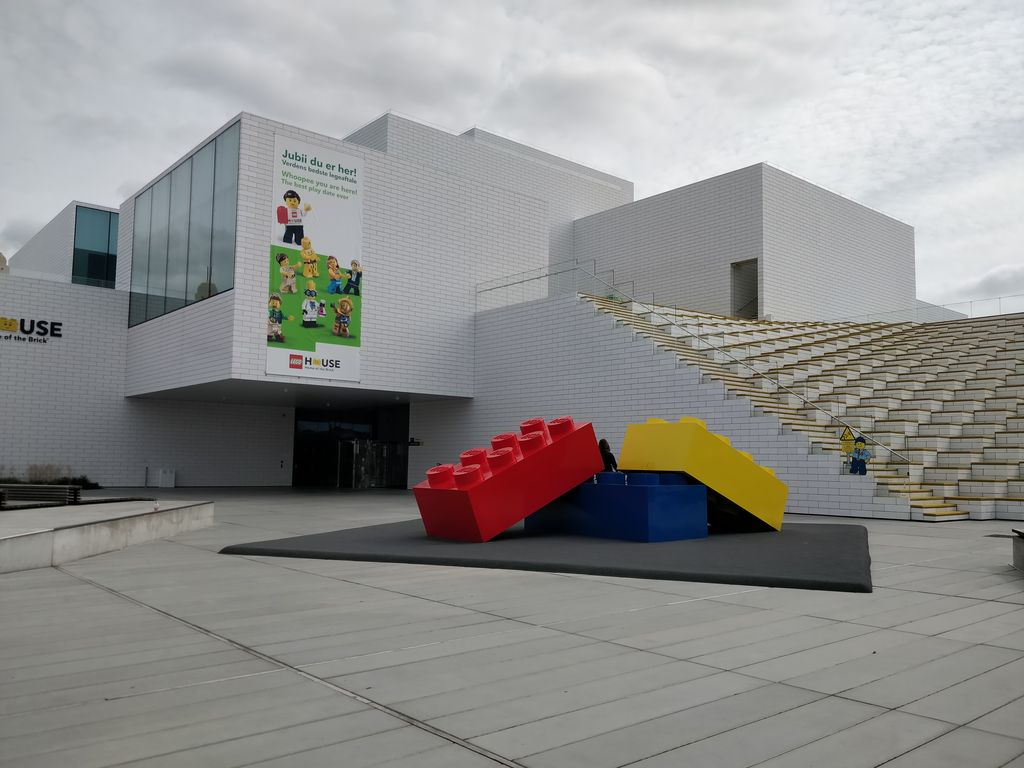 If you want to be spoiled :
Conclusion and Tips for Billund Trip
It was a very nice trip, even if we do not had the weather with us, it is truly the thing to do when you are a fan of Lego. Of course, we had some open doors which are not for regular fans but even without that, it worth it to comes to Billund to visit Legoland, Lego House and also Billund which is very clean and easy to move, plus that the people are very kind and without incivility. I will conclude by giving some tips for people who want to travel at Billund.
One week is a good duration for seeing everything without stressing (2 days for Legoland, 2 days for Lego house, 1 days for visiting Billund, 1 day for Lalandia)
Airbnb is a good home for meeting local people, new Lego Castle Hotel is ugly and expensive. If you want to take an hotel, take the ancient Legoland hotel.
There is a indoor waterpark centre called Lalandia in Billund with many thing to do (golf, bowling, skiing, climbing, ice skating etc.) and many restaurants/bars with a Italian interior look.
You do not need a car if you stay in Billund, there is a free shuttle all the summer (airport to legohouse through Lalandia and legoland, plus that the bus drivers are very kind and helpfull)
Try the best pizzeria "Cafe Bellini Ristorante" with the Billund specialities (or aberration as you want) : Pizza with pasta on it
Take a umbrella, even in august
Lego set are never cheaper in Lego Store. There were only a cheaper box of lego in the lego store of the airport but because it was damaged.
Enjoy your trip !