A simple gift dump truck made for a friend. Featured steering, fake engine, lifting dump and tipping rail, with custom sticker of my friend's company.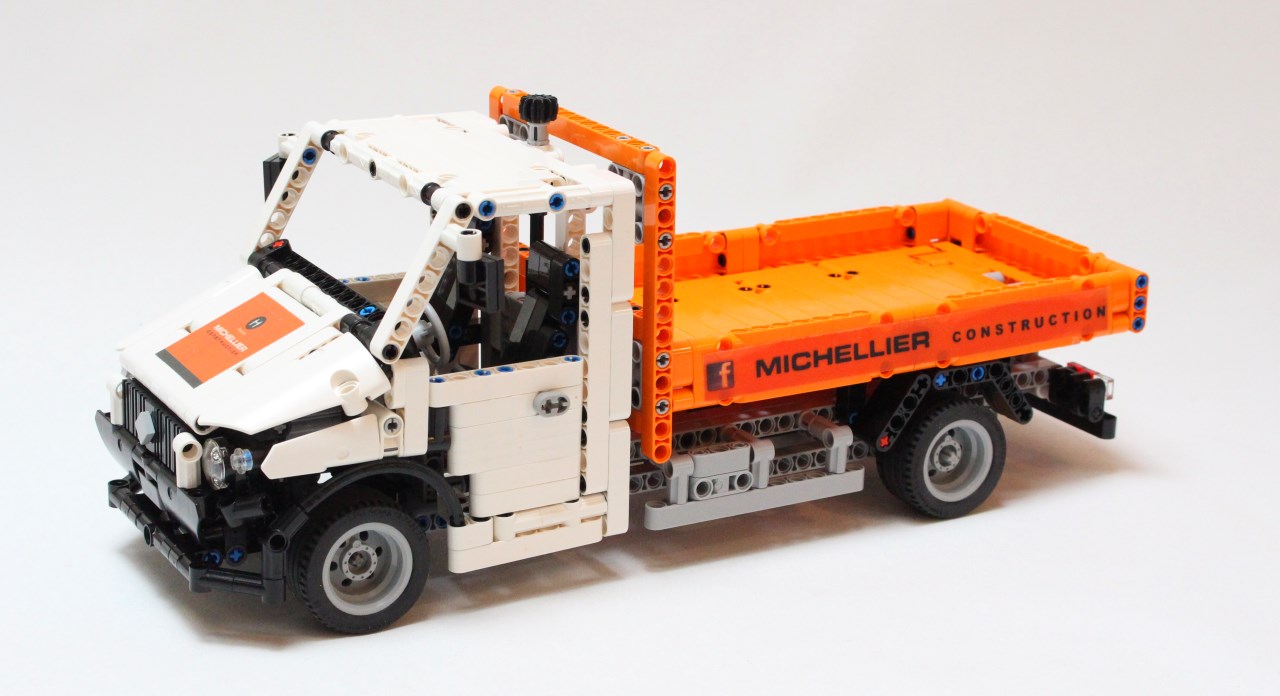 This is a creation made during the winter, for a special purpose. A Christmas gift for a friend asked by his girlfriend. As He own a construction company, she asked me to reproduce one of his truck. This creations has been made for 4 month now but I publish here after Christmas and during the small break during my move.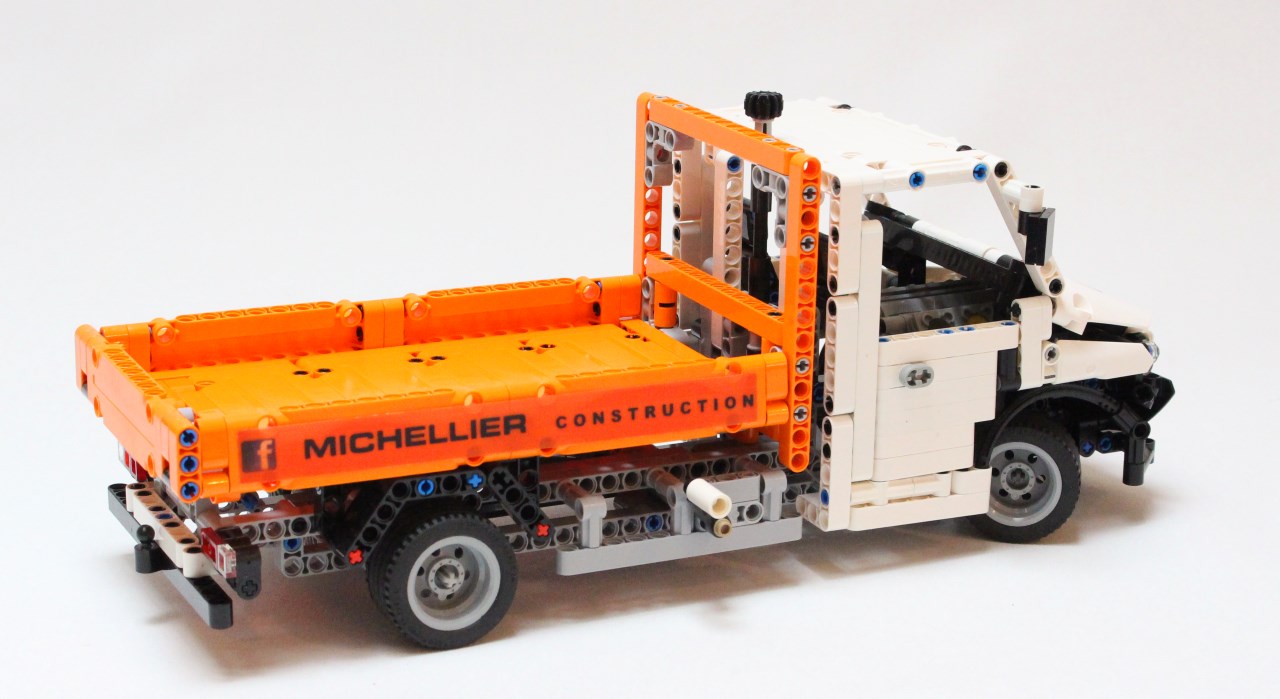 Therefore this is a simple dump truck based on Renault of Mercedes brand without defined model. It has a working fake V6 engine, opennable hood and door, steering, and of course a lifting dump and tipping rail.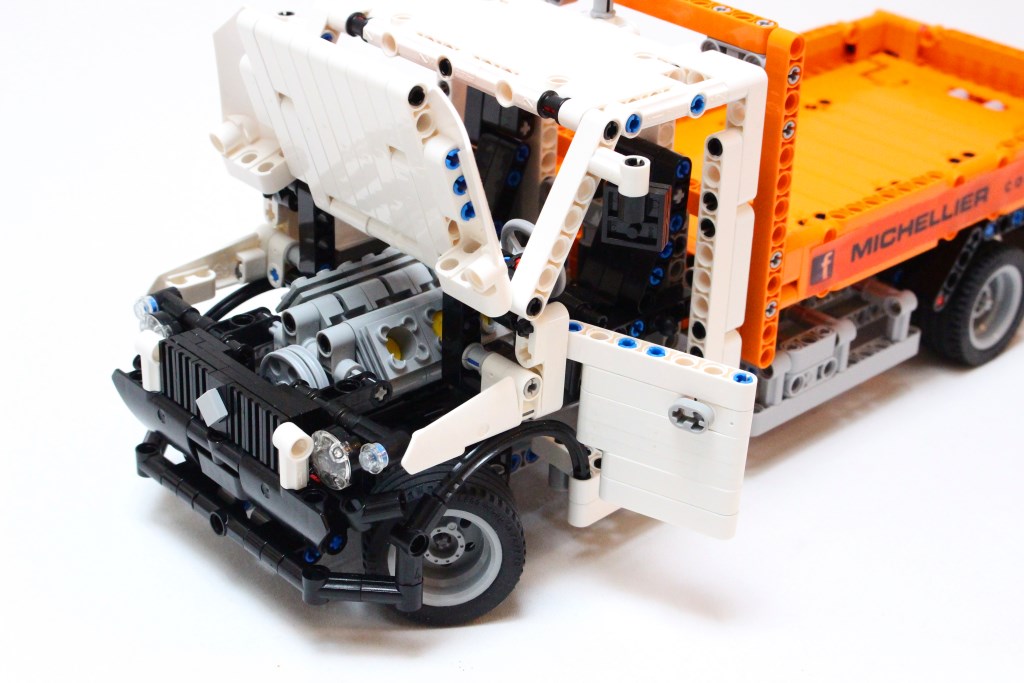 The steering is based on a simple rack and pinion with good turning radius. The transmission is made with a differential on rear axle and three 16t gear. Regarding the dump, there is a simple linear actuator placed under with 12/20 gearing and two ends for put a crank on each side.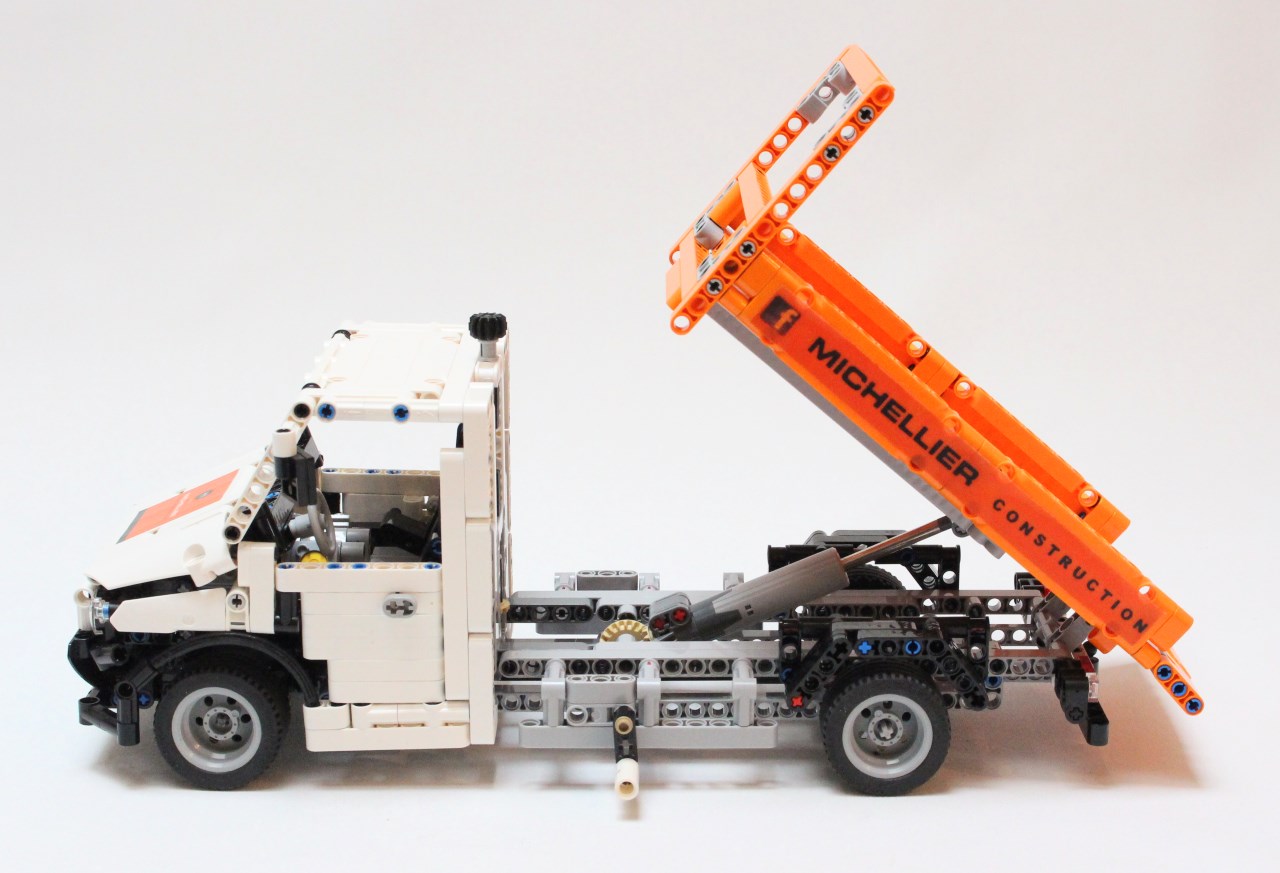 To finish, this is a simple creation but I liked to do something different with custom sticker. Then also order parts and mount. Regarding the design I have worked hard on the front because of the hood, radiator and light integration.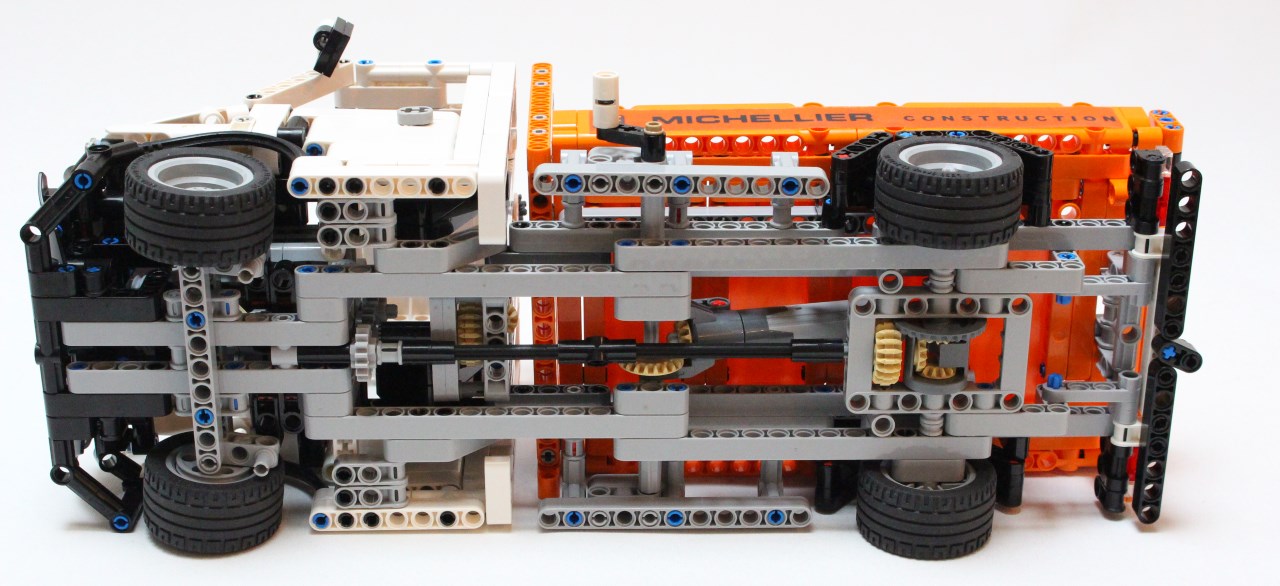 Do not hesitate to check the facebook page of Michellier Construction. He made structural works for house and building and are specialized in printed and sculpted concrete sets.