Some months ago, I have bought a fake Lego set, I wanted to x-ray it to see the quality of parts. Here is the result.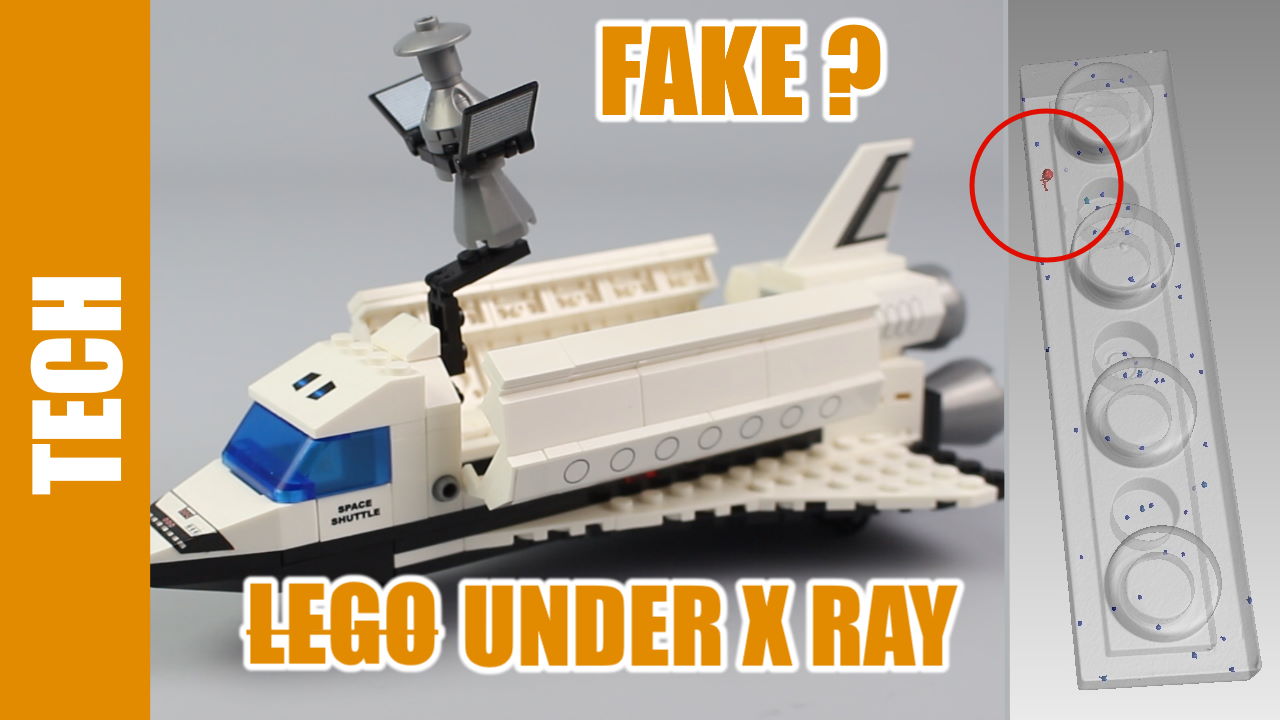 I have compared the same parts from Lego and from this fake set, the 3710 plate 1×4. By using a CT-scanner from the company RX-solutions (where I work). You can see the result and analysis in the video :
To conclude, the fake part has bad moulding : with different points of density, less neat edges, and variation in dimensions (width and angle) which causes the bad assembly. I recommend to not buy these fake sets, especially if you want to play with it. The Lego genuine parts and set are more expensive, but with better quality (and remember that the price of set includes also the research and development of Lego company to make new parts, new sets etc).
You can see the whole picture gallery :
Please not this article is not sponsored by the company RX-Solutions. I kindly asked to use the equipment to X-Ray Lego parts.