The finished mechanical loom, designed for Fana'briques 2012 exhibition which took place the 29th, 30th June 2012.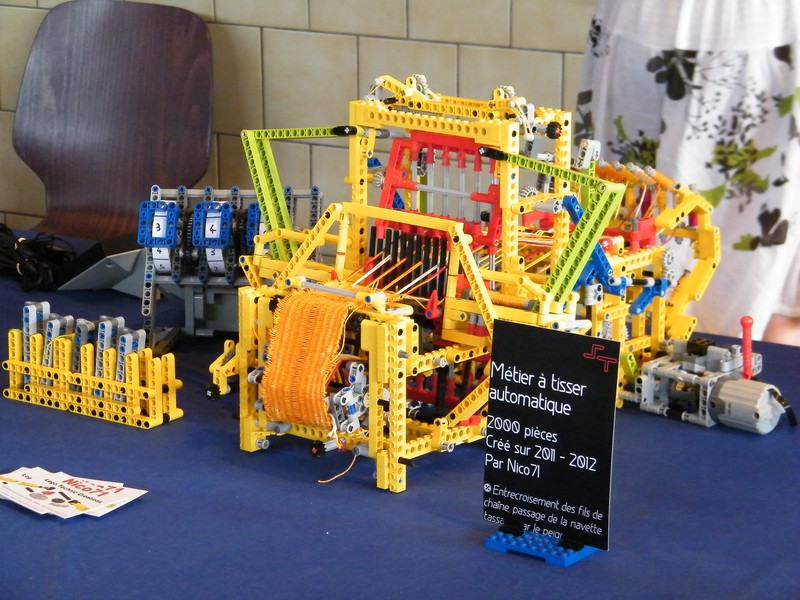 After the first attempt to build a mechanical loom, I decided to continue to develop the loom and figure out the problem. Reminder of the problem : sometime, the shuttle doesn't pass through the threads, induce a blocking of the system. Thus, I have decided to change the system of launched shuttle for a system of pushed shuttle.
The system is very simple, a lever rotates on the primary shaft and makes contact with a cam one time per revolution. When this cam is pushed, it pulls on a rod which operates the main pushed system (green beam). This device allows the system to push the shuttle during the overall crossing through the threads. Even if the slider is a bit smaller, the reed is a bit wrong placed or the threads are a bit not enough tight, the shuttle is forced to pass through. Thanks to that, the system is always in contact with the shuttle, resulting in a significantly increasing of reliability.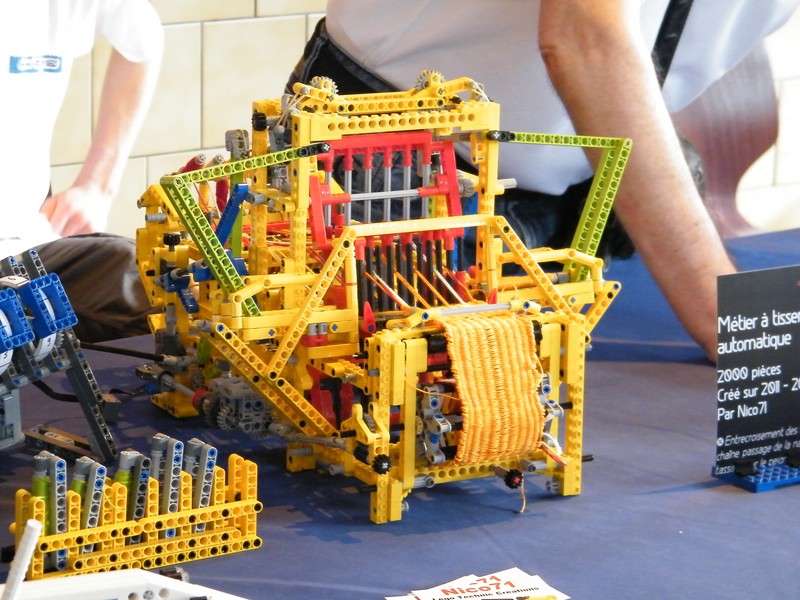 After two days of weaving, 70 meters of thread, the result is a 8cm*40cm fabric, not enough for a sock. You can watch it in the video during the fana'briques exhibition :
An French Interview I did on my loom at Fanabriques 2012 :
The building instructions are NOT planned to be built, the loom is taken apart but I work on a new mechanical loom, smaller and faster.